Is your classic car part off the market?
Is 3D printing your sollution?
There are already quite a few car brands, and not just the exclusive ones, that use 3D printing for the production of individual replacement parts. Each car brand keeps car parts available on the market for a certain period. It depends on the necessity of the part in the car as well as for which period – in general for at least 10 years. So, whether you've turned your car into a classic one or you bought your oldtime favorite, the availability of high-quality parts can be a challenge.
PART OR NOT TO (CAR) PART!
Another reason to keep reading and find more information on the subject you're intersted in.
HONESTLY?
Of course our specialty is developing the best 3D print filaments in the world, not car parts. In addition to this, not all filaments are suitable for the job. In such cases, you'll need to choose your preferred way of how you want to print. Here, we offer material for the FFF/FDM printing technique.
Using a 3D printer is a smart way to save time and money while also expanding design possibilities. It allows you to physically conceptualize designs and ideas quickly and at a low cost.
The limitless choices for personalization with 3D printing provides opportunities for customized vehicles, parts and accessories. Today, a convergence of several technological, market and environmental trends are radically transforming the automotive industry. 3D printing is being turned to as a critical tool to enable this transformation, from the transition to electric vehicles (EVs) to the drive towards making supply chains more sustainable.
PROTOTYPING CAN BE AN OPTION
Rapid prototyping – is the technique of fabricating a prototype model from a CAD file. 3D printing/additive manufacturing is the process, and rapid prototyping is the end result.
Cost effective – replicating little components through additive manufacturing would in general be more cost-efficient than having an outsized stock of components.
Short production time – developing 3D printed components will considerably scale back turnaround times at all stages of production, because it needs a lower consumption of materials and wastage, which contributes to a shorter production time.
Innovative and versatile – 3D printing additionally offers makers the chance to undertake multiple choices and iterations throughout the stages of development.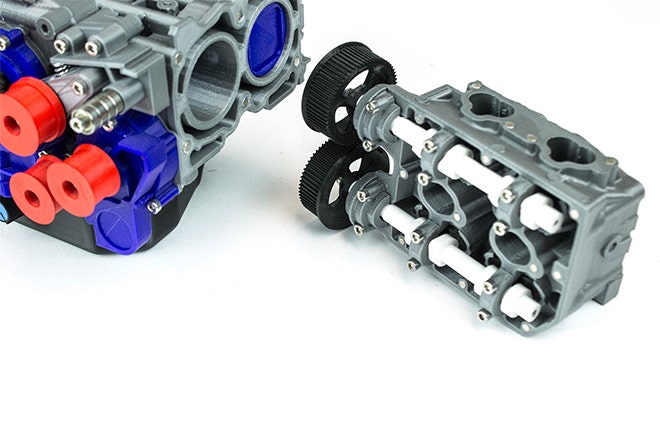 APPLICATIONS FOR 3D PRINTING FOR THE AUTOMOTIVE BUSINESS INCLUDE:
Customized components – makers will tailor the components to specific vehicles or their personal designs. Such items include seats for sports cars, key fobs, or gear sticks – there's no limit when it comes to making components that make driving more fun, fast or add a higher level of driving comfort.
Conceptual styles – 3D-printed scale models to demonstrate ideas and styles of latest vehicles on a fancy and elaborate level. Future issues with style can be determined at an early stage since the model is scalable.
Prototypes and testing – additive manufacturing is very suitable for fast prototyping, it's quick and produced in detail.
Spare parts – replicated and replaced quickly with the help of 3D printing, in an exceedingly wide range of materials.
Tooling – 3D printing can be used for developing molds and tools.
BEST PRACTICES
Another reason to keep reading and find more information on the subject you're intersted in.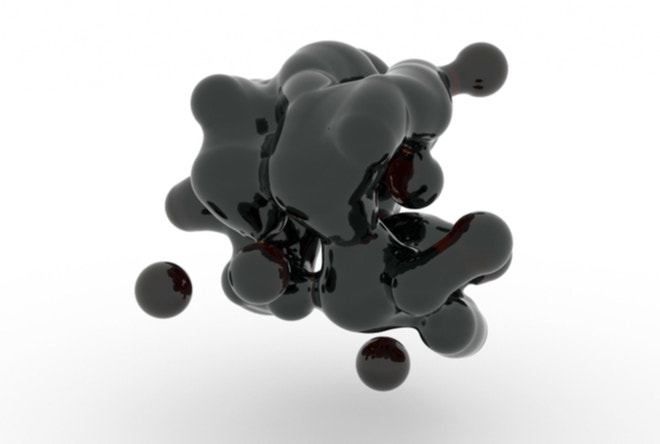 "DISRUPTIVE BLOBS BUT WITHOUT ANY AIR POCKETS"
"The XT-CF20 is my current favorite 3D printing material. I invested in the super hard ruby nozzle to print this and don't regret the investment. It definitely feels stiffer and stronger than standard unfilled PETG. It seems possible to bond other CPE filaments directly onto the CF20 like NGEN flex using dual extrusion. In this scenario you can have composite parts with super stiff bits (CF20) and super flexible (NGEN flex) bits. I think the 3D-printed objects generally look good. I do sometimes get disruptive blobs. My best surface finishes where layers have been deposited well (without any air pockets) have been achieved by subsequently sanding down the parts by hand with mirka abralon using sequential grits all the way up to 4000 grit. The surface to me looks a bit like shiny polished black ebony timber. Very appealing to my eye! When I ran out of CF20 (awaiting arrival of shipment), I tried other CF impregnated PETG, but they did not seem as stiff nor looked as good."
This is a product review, written by our dedicated customer Mark
POLYAMIDE 6, NYLON 6, OR POLYCAPROLACTAM (PA6), PA-CF LOW WARP
PA-CF Low Warp is a carbon-fiber-infused polyamide (PA) material with the mechanical properties of a PA6 and excellent printability because of extremely low warp.
Polyamide 6, Nylon 6, or polycaprolactam (PA6) is one of the major engineering thermoplastics. PA6 is tough, has excellent abrasion resistance, good chemical resistance, fatigue endurance, lubricity, impact strength, high strength, and rigidity.
The material can be printed on desktop FFF 3D printers, which have a temperature range of at least 260°C (500°F) on the hot-end and the ability to mount an abrasive resistant nozzle. PA-CF Low Warp excels in tensile and impact strength and allows continued use at 120°C (248°F) while retaining sufficient properties for the intended application. The formulation has been modified to reduce uptake of moisture. It also takes about 4 times longer to reach the saturation point compared to unmodified PA6. This makes PA-CF Low Warp less affected by moisture then most other nylon filaments available in the market.
ELECTRICAL CONNECTOR HOUSINGS AND MORE.
John has printed more than just velocity stacks:
"I've used colorFabb PA-CF to print intake velocity stacks, bulkhead plates, side mirror mounts, bonnet props, work jigs, mounting brackets, 3D printer parts, and electrical connector housings."
John Pham from Brisbane, Australia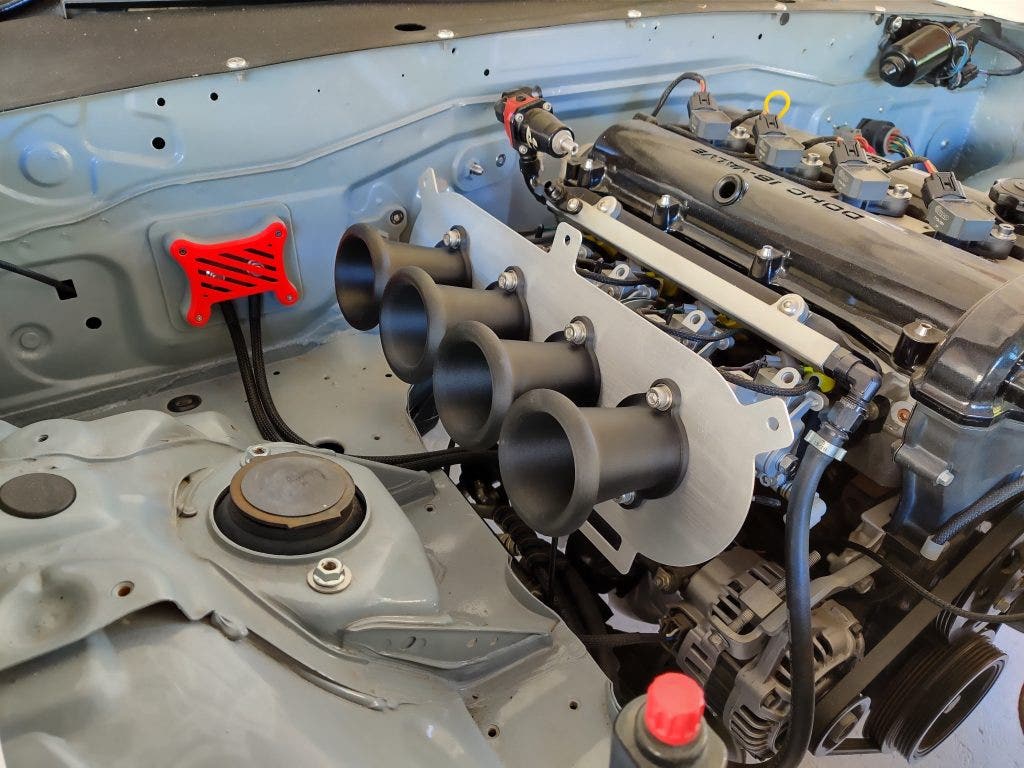 "I took this opportunity to try to design and print as many parts for my modified Mazda MX-5 as possible. My main printer is a modified Tevo Tornado with an E3D Titan Aero hot end/extruder and 0.5 mm NozzleX. I print at 0.2 mm and 0.1 mm layer height depending on the parts function. My printing material of choice for functional car parts has always been carbon fiber nylon, and in my opinion, colorFabb's PA-CF produces the best results. Consistent printing results for myself and customers, good strength, excellent resistance to heat, fuels, and oils. It also prints very easily, purple glue stick on 55C glass, no warping, flawless supports, excellent surface finish, and dimensional accuracy."
John Pham from Brisbane, Australia
Below filaments are suitable for your car parts or prototype!
PLA ECONOMY
One of the great features of these prints is that they can be disassembled with great ease due to magnets being used to hold several parts together.
The material he used was PLA Economy, which may be Korneel's favorite filament at the moment. He receives a lot of requests for PLA prints and uses our PLA Economy due to its ease of printing on his Ultimakers.
PLA Economy works great with basic PLA settings on a wide range of printers. We see a lot of demand for this filament, and it has been a favorite of our users ever since launching it in November last year.
"Like the Toyota engine, these two engines were designed and modeled by the talented Eric Harrell. His design talent, combined with Korneel's printing skills, resulted in a fully functional Subaru engine!"
Eric Harrel, Mechanical Engineering
MEET OUR PRODUCT HERO GIJS!
Who knows all about 3D printing and material.
If any support is required during your printing process, we don't know if we can help, but we for sure will try our best! Do you need more information about adding a layer of paint to your design or looking for the right nozzle combined with the filament of your choice, just contact Gijs. Use the below button or complete the request form.
Disclaimer: 3D printing is subject to various factors: material, processing, printer, settings, etc. Using printed parts like car parts or other parts that are used in real life are at the user's own risk. We recommend expert level printing, and extensive testing before use.