Happy holidays!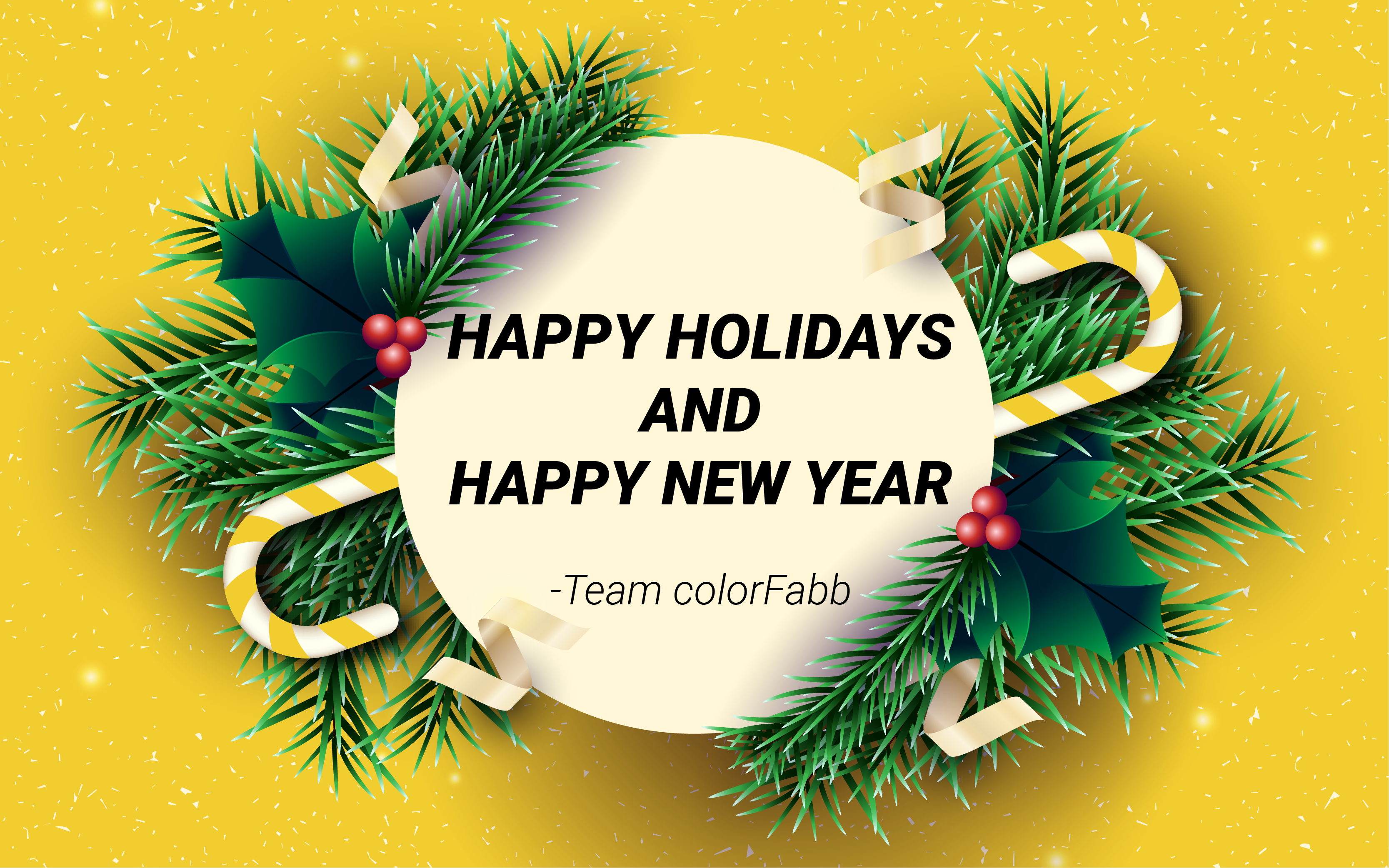 It's almost Christmas time again! The end of December is usually filled with festive cheer and family gatherings, but the holidays will be different this year for most people. It has been a wretched year with a lot of uncertainties and massive disruption of daily life on a global scale. Although the covid-19 pandemic has caused a lot of misery we have also seen that 3D printing in general has taken a flight with printing face masks where healthcare professionals needed them and to step in where traditional supply chains failed.
At colorFabb we have tried to keep our deliveries and service going and, despite various challenges, we look back at a succesfull year - thanks to you!
We wish everybody a safe & merry Christmas and a very happy new year!
colorFabb remains open during the upcoming weeks. More information below the video
The Happy Holiday letters were printed on the Stacker S4 XL with colorFabb PLA Economy Red. We used a 0.5mm nozzle and printed for 24 hours at 0.2mm layer height.
The font is Grinched Regular. Check out our Thingiverse page and print your own!
---
colorFabb is open during the Christmas holidays
We continue shipping your filaments during the holidays. Aside from December 25th and January 1st we will ship your orders every day (aside from the weekends, of course)! Order before noon CET and we will ship the same day (provided the material is in stock and Color on Demand orders may take longer).
Due to the end-of-year increase in shipments worldwide and the ongoing covid-19 pandemic certain international shipments may be delayed.
Although we continue to ship on a daily basis, replies to emails can take slightly longer than usual.
For quality filament you don't have to compromise. We offer PLA Economy in a few colors, on XL spools only to keep it very affordable. Ideally suited for users who print serious volumes. Make your series production or large print scream for attention with PLA Economy Red. Bright and warm… and in no way subtle.