3D Printed Investment casting patterns
Traditionally wax patterns are used in the process of investment casting. These patterns are made using expensive steel molds, which can take up to several weeks to engineer. Creating a mold for small series production or one-off products is not a cost effective solution for many foundry companies.
Instead of using injection molded wax patterns companies can now also choose to directly 3D print patterns using colorFabb PLA/PHA. 3D printing casting patterns creates various advantages for foundry companies such as, faster turnaround time of projects, cost effective smaller series and the ability to prototype without creating expensive molds.
STACKER 3D & colorFabb PLA/PHA
Our PLA/PHA Natural has a proven track record for high quality printed patterns which deliver a clean burnout between 400C and 850C.
PLA/PHA Natural can be printed on many desktop FDM machines. colorFabb produces PLA/PHA Natural in both 1,75mm and 2.85mm filament diameter and is available starting from 750g up to 8kg spools.
Our preferred machine for printing accurate investment casting patterns is the Stacker 3D printer. Industrial grade components, a large build volume and up to 4 printheads on a single machine elevates the Stacker above the standard desktop FFF 3D printers.
Slicing & 3D Printing.
A digital file is sliced into layers and transformed into machine code for the 3D printer. Using PLA/PHA the Stacker 3D printer will create a physical model of the digital file.
Assembly
3D printed patterns need to be connected to a waxtree. Often wax is used to attach the pattern to the main tree. A ceramic shell can now be created to fully encapsulate the 3D printed pattern.
Burnout pattern & Pouring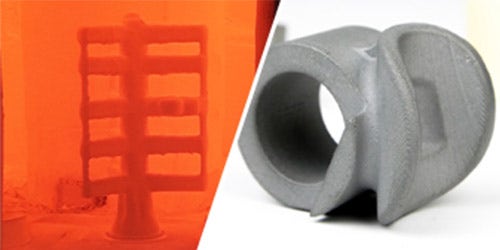 PLA/PHA can be burned out clean at around 400 – 850C and will leave a ready to go mold for the pouring of metal.
Spectra3D Technologies.
Leading the Way in 3D Printed Casting Patterns is Spectra3D Technologies. They specialize in the creation of highly accurate 3d printed investment casting patterns. Spectra 3D uses colorFabb PLA/PHA in combination with the Stacker 3D printers. For more information visit spectra3d.com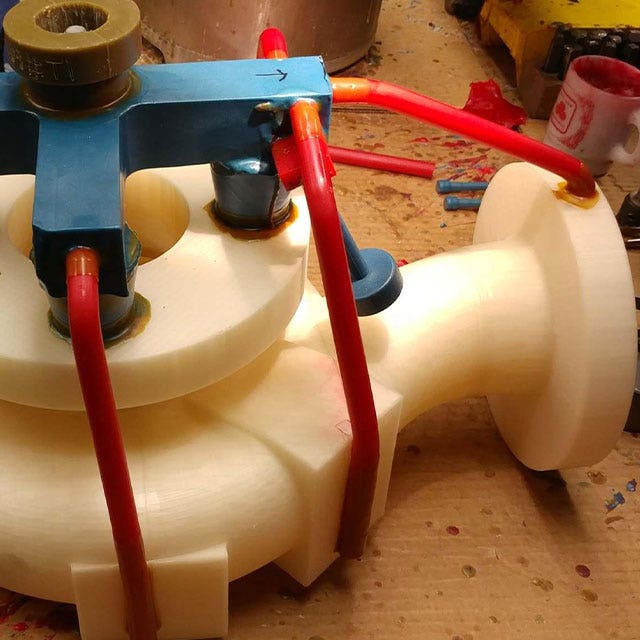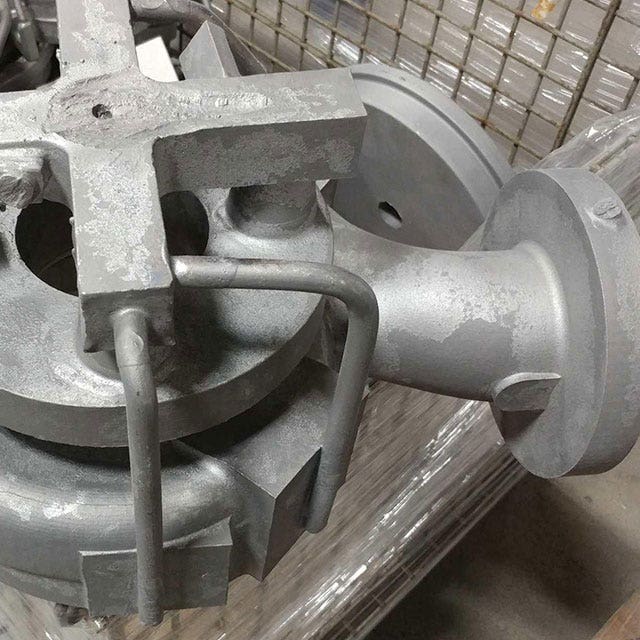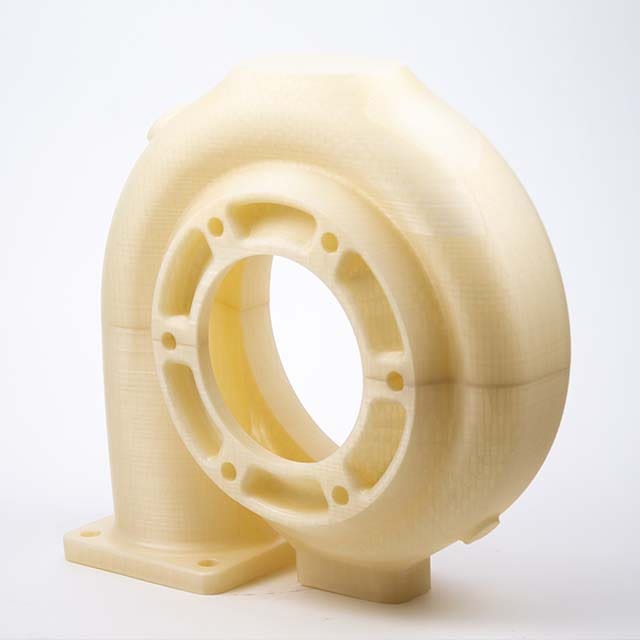 We chose colorFabb natural PLA/PHA because it contains no color pigments, prints great and burns out really clean from the mold," he said. "Currently we are going through 25 +/- rolls a month of colorFabb Natural.
Jerry LePore , Spectra3D Technologies
Water tap splitter design by colorFabb
Instead of investing in tooling to produce a wax pattern, foundry companies can choose to 3D print their patterns in a material suited for investment casting. ColorFabb PLA/PHA Natural is a material uniquely suited for investment casting. It's an easy printing material capable of creating complex shapes with great smooth surface finish and will work with most desktop and industrial type FFF 3D printing machines.
For this print we used the Stacker S4 XL. Printing 4 pieces at a time took about 22 hours at 0.12mm layer height and each part weighs approximately 140 grams (and is eventually turned into a 1kg of stainless steel part when all is said and done).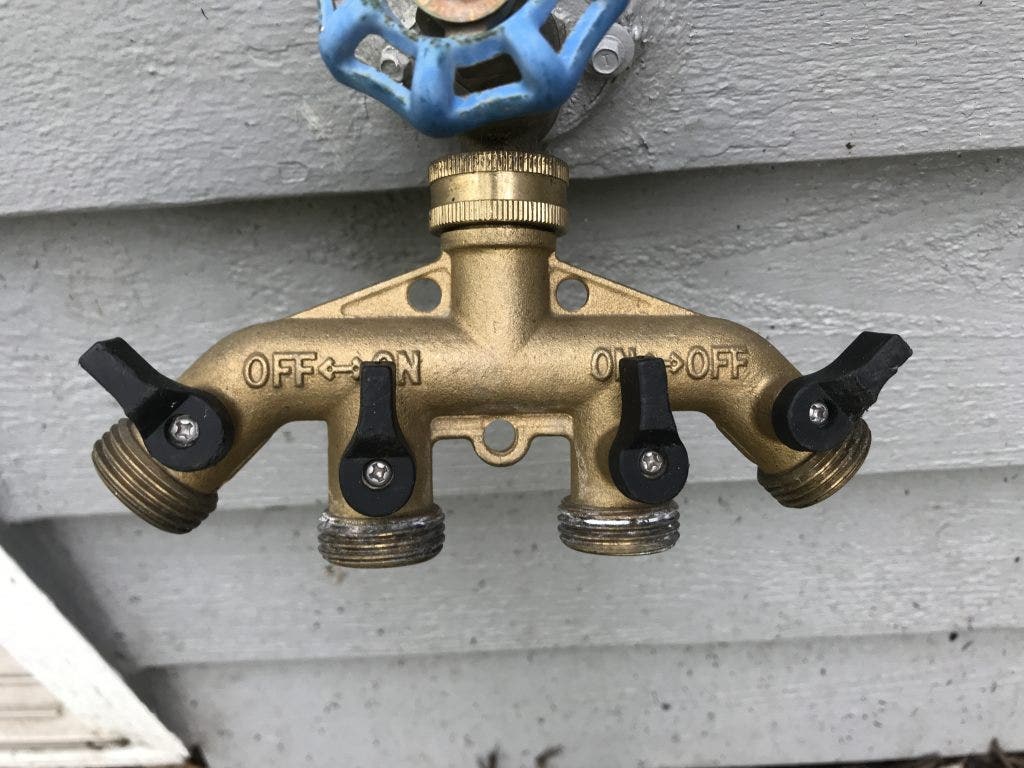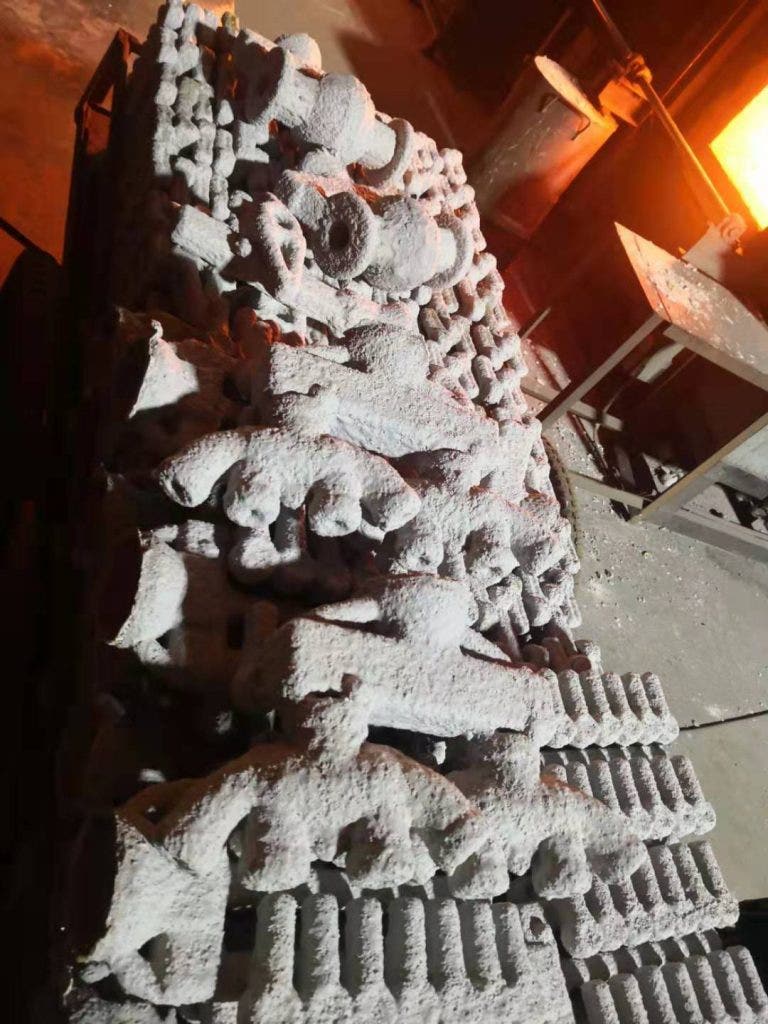 End Result
One of the big advantages of FDM/FFF 3D printing in this case is the decrease of costs. This part was made for about € 100 (compared to much higher costs elsewhere for a similar one-off production):
Investment Casting with colorFabb PLA/PHA 100 Euro
CNC Machining (3DHUBS) 580 Euro
Metal 3D Printing (3DHUBS) 1150 Euro