Since we have launched Color on Demand earlier this summer we have received many requests, orders and feedback from our customers. One of these customer is Batch.Works, a London based company specialized in production on a small scale. You should definitely check out their website here. We caught up with CEO Julien Vaissieres during the TCT Show recently and he brought a gift for us: customized pens with the colorFabb name and logo in it.
The colors were custom made for Batch.Works and they produced the pens, which are commercially available. Check their website for the details.
We could not leave the pens just lying around and printed a small holder for them (not unlike a katana holder). We printed in a very cool and neutral RAL 9010 Pure White – also a Color on Demand color – on the Ultimaker 2 with a 0.2mm layer height, a 0.4mm nozzle and without support.
Batch.Works saw the potential of Color on Demand to make custom products. As they state on their website: "We make 3D printed consumer products part of people's everyday lives. We believe in making the right product for the right person, in the right place; using the latest technology to make local design and manufacturing globally available."
Have a look at their video:
In June we launched Color on Demand and re-invented the way makers can choose colors. No longer you are bound to the colors that have been pre-selected by filament manufacturers anymore. Now you can order the color you actually need and want.
We have already matched many RAL colors, which can easily be ordered online. Click here to see our collection. You can order as little as a 750 grams spool! If we have not matched your favorite color, request it by using our online form. Starting from a 2kg spool we match the color you want.
With Color on Demand you can say "yes" to that print job which needs a specific color or a look you have been waiting for. Stun your colleagues, family or other makers with your prints. You could already print one-of-a-kind designs, now you can also make them look unique!
Read our color disclaimer. Want to know more about Color on Demand, check our our FAQ page.
HOW DOES IT WORK?
Once an order is placed the team of specialists at colorFabb then go to work to start matching this color request if is a new color. You can opt to receive an injected molded plaque to verify the color first, before the spool is produced. This is optional. If the color has already been matched, we plan production right away.
Expected lead times are:
Color already matched: 5 – 8 business days
Color not yet matched: approx. 3-4 weeks, depending on the color matching process.
Color on Demand is produced on spools containing either 2kg or 750 grams. The 750 grams option is only available for colors already matched. All new colors are produced on 2kg spools only.
Important: If you order a Color on Demand spool, as well as regular stocked products, we will ship these together as one shipment.
HOW IS COLOR MATCHING BEING DONE?
Check our disclaimer! We use the RAL Classic references as our guide. All filaments produced are optically checked by our specialized production and QA team. You can order an injected molded plaque before commiting to order a full spool. Please check in the webshop!
Please be aware that we use the actual RAL reference. Colors on a computer screen, printed images and promotional art can give a misrepresentation of the actual color. Injection molded color plaques can be ordered for a quality check before ordering a full spool.
If the color is then accepted production will be planned. Whenever a color has been matched, it can be added to the colorFabb website for future references.
Color on Demand is a first new step into the direction of customization of filaments for the end users. Starting with PLA and RAL, the possibilities to expand to other materials and color references are plenty and will be implemented at a later stage.Basically, color on demand will enable the maker / 3D Printer user to pinpoint specific projects and claim a different position in the supply chain with exactly that color that is requested.
More questions that need answering? Contact us through sales@colorfabb.com
---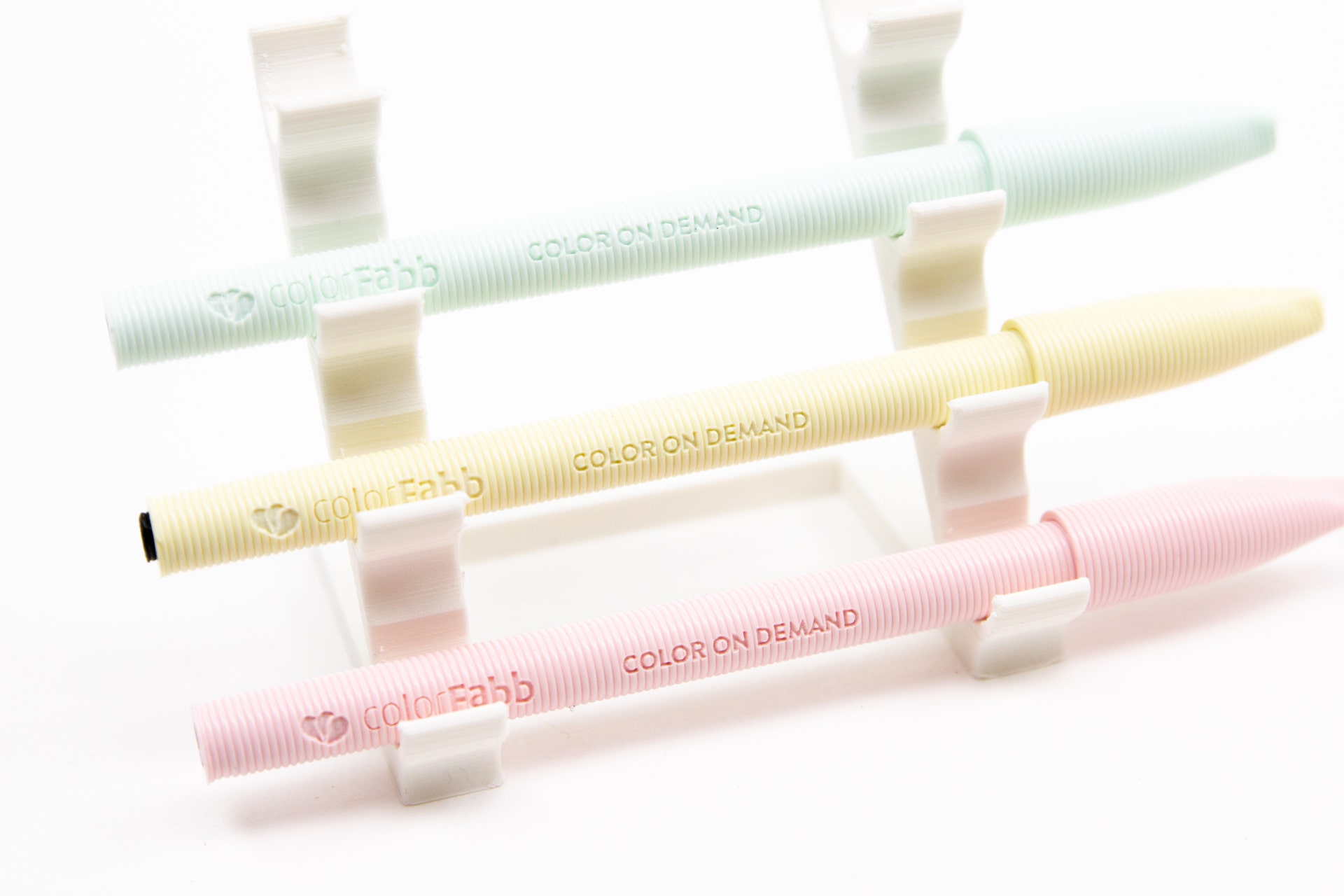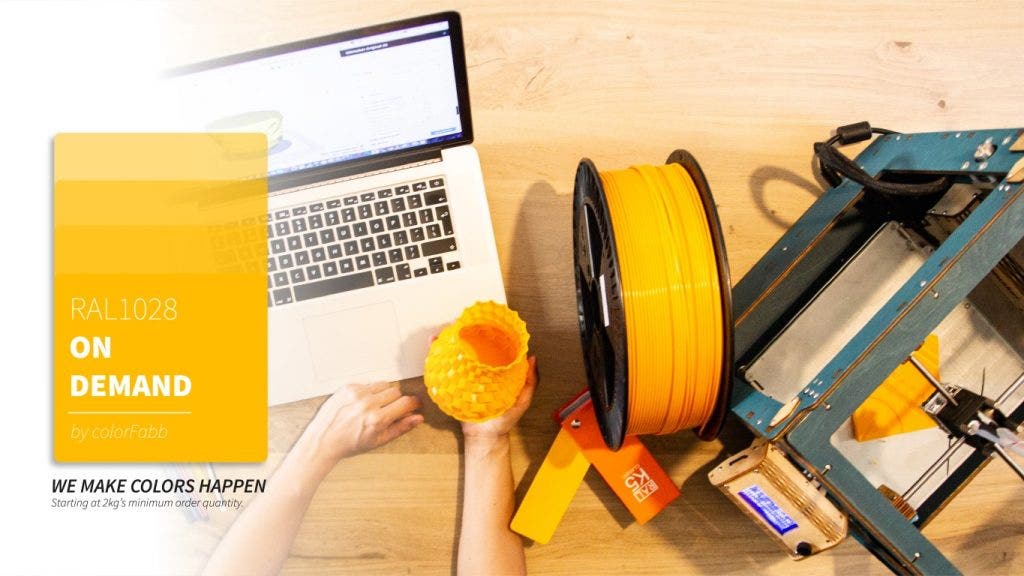 ---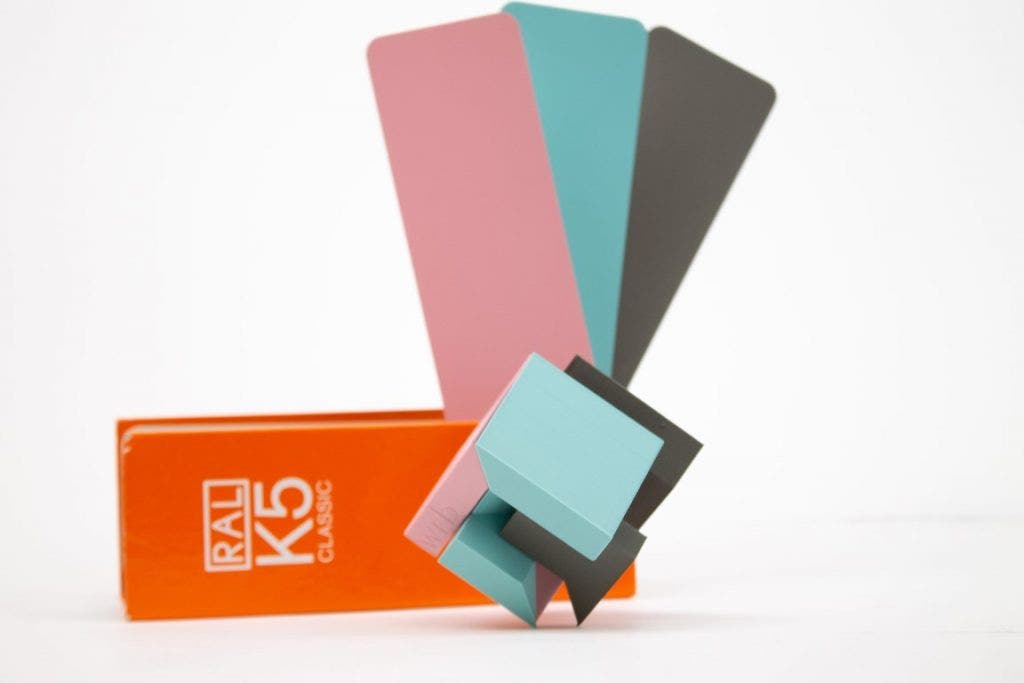 ---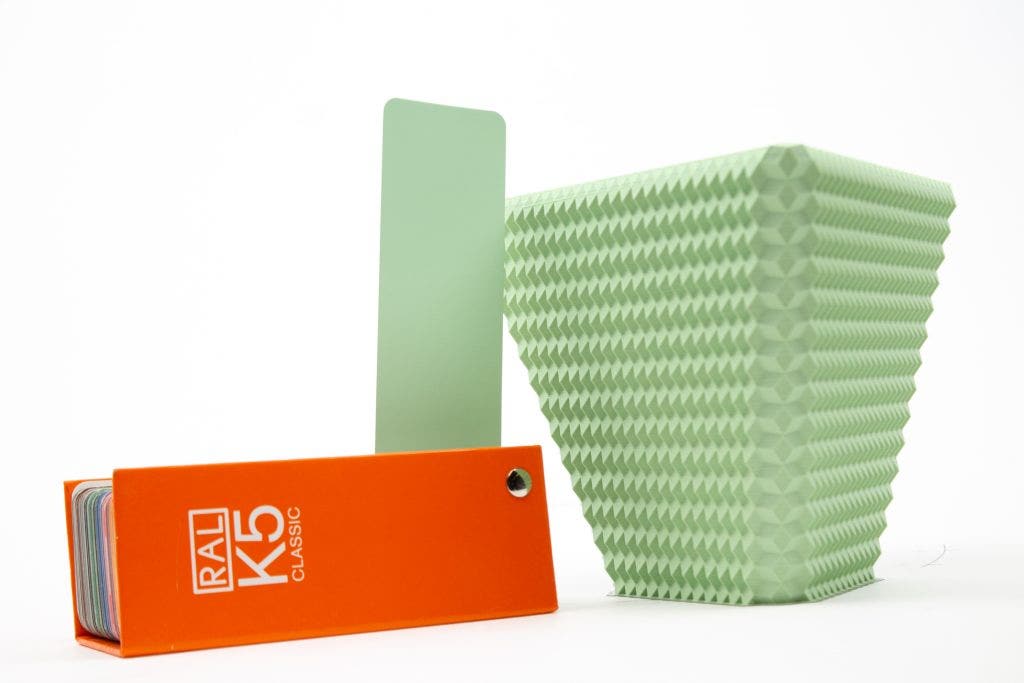 Do you have a question or suggestion?