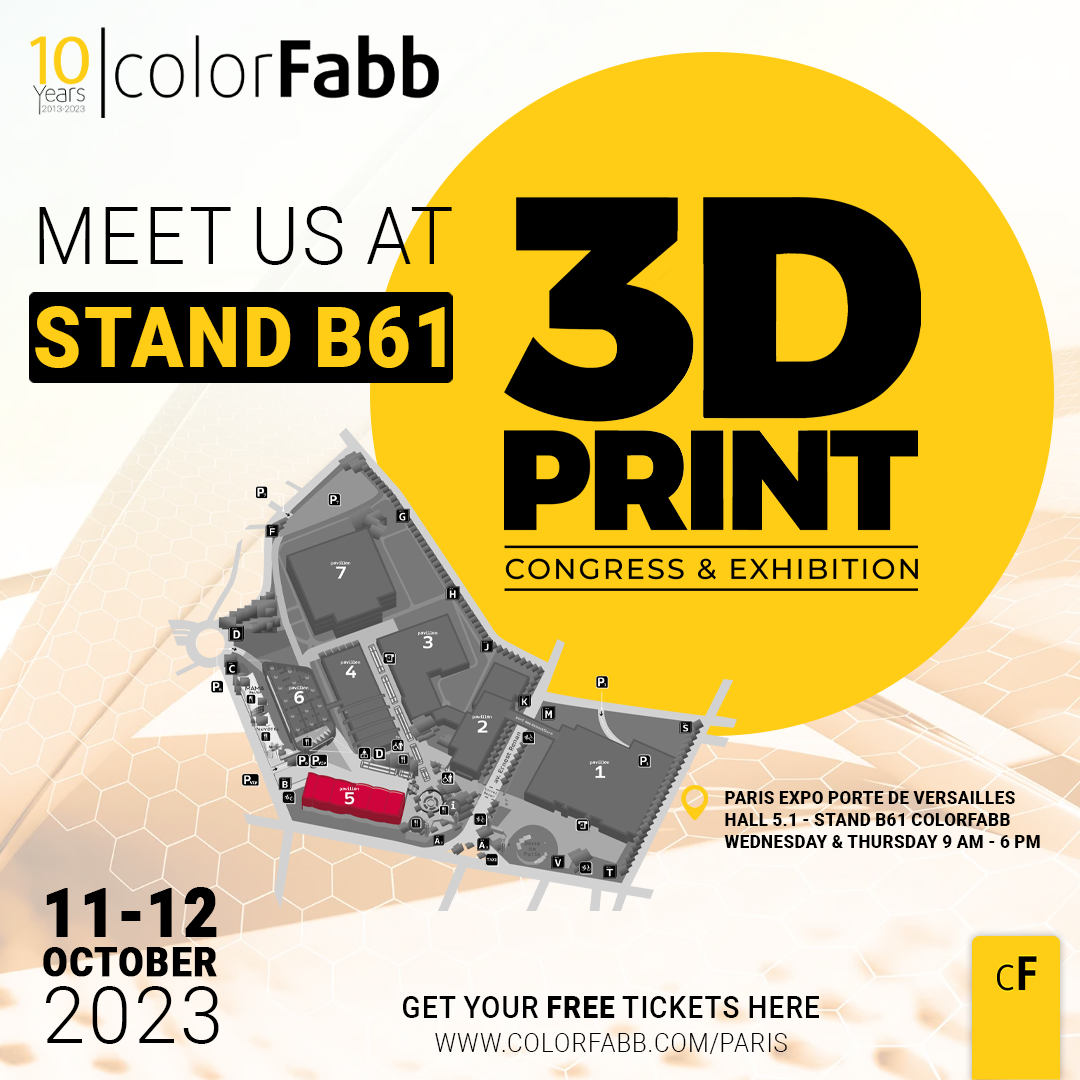 colorFabb is one of the world's leading providers of high-quality filament & thermoplastic materials for additive manufacturing.
Continuously pushing the boundaries of filament technology, investing in research and development, and providing unparalleled customer service and support.
colorFabb 3D print filament is at the forefront of innovation in the additive manufacturing industry and empowers customers to push their boundaries of what is possible with 3D printing technology.
Meet us at stand B61, in hall 5.1 on the 3D PRINT CONGRESS & EXHIBITION PARIS on October 11th and 12th 2023.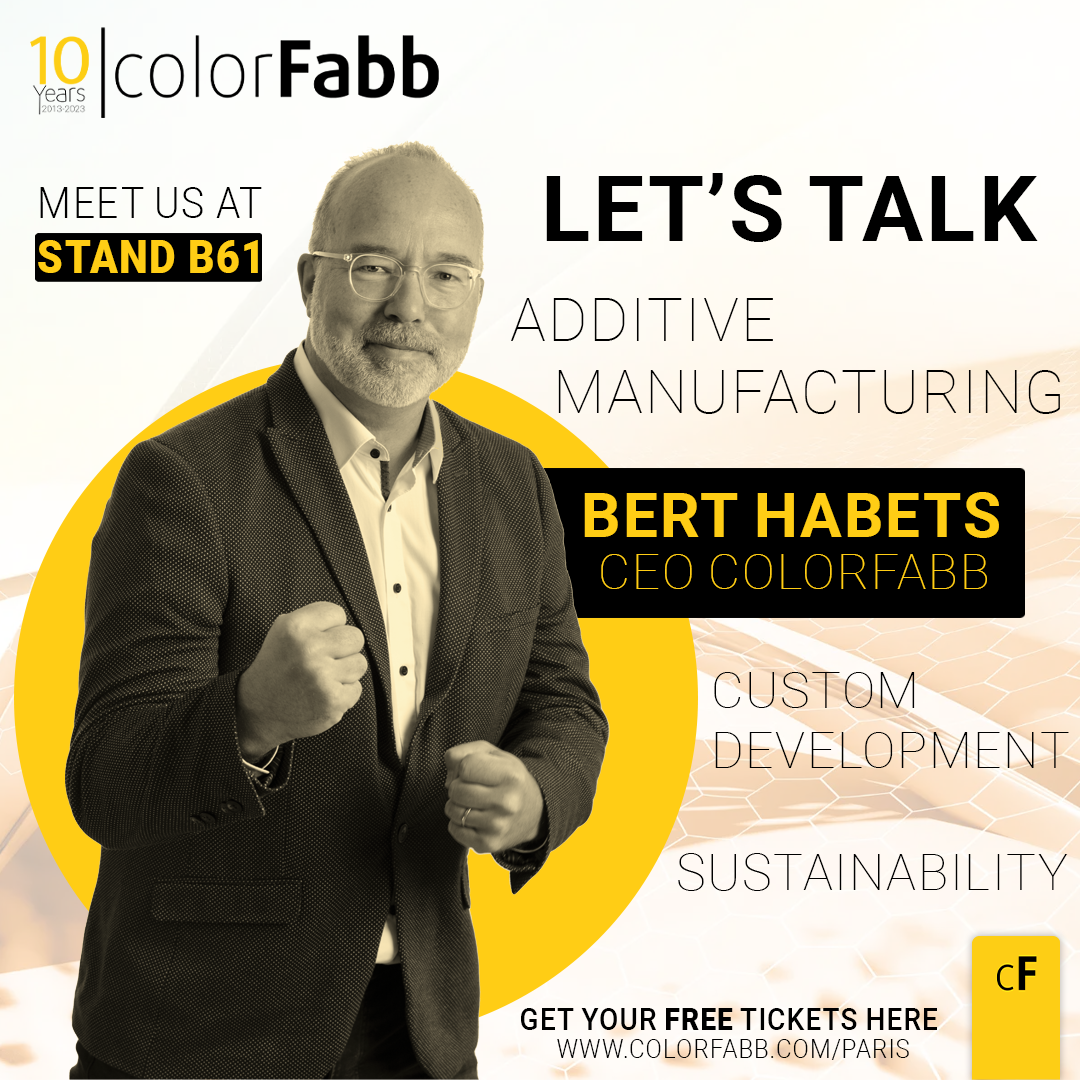 Our CEO, Bert Habets is looking forward to meeting you! Let's talk about additive manufacturing, ask him all about allPHA our 100% biodegradable filament, how colorFabb constantly innovates itself to become more and more sustainable or how we can provide your brand with your own custom filament development.
Wether that may be a custom colored woodFill or a whole new filament type, colorFabb is your go-to development partner.

Let's talk!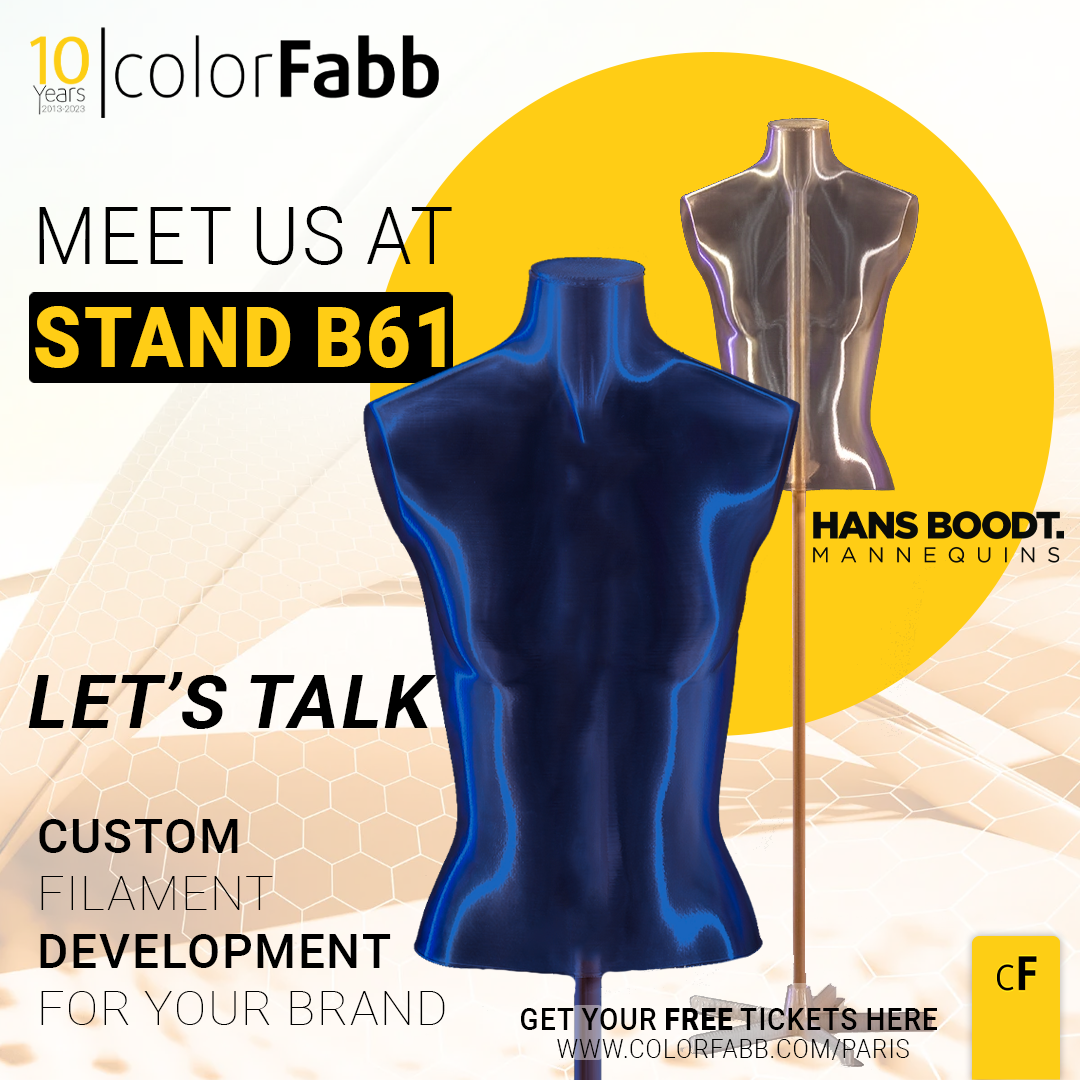 We are at the forefront of driving material innovation within the 3D printing sector. Our primary objective is to provide you, our customer, with the perfect filament to effectively to grow your business.
Regard us as your collaborative allies, agile research & development partner, and high-quality EU-manufacturing facility. Our specialized focus lies in developing tailor-made filaments for groundbreaking concepts and white-label (OEM) manufacturing.

Come check out our tailor made filament sollutions for Hans Boodt Mannequins and see what we can do for you!