Prosthetics and Orthotics
3D Printing Is Changing Lives
An understanding of biomechanics is important when working with amputees and people with prosthetic limbs. It is especially relevant to understanding how gait deviations and pressure problems occur and how they can be remedied. An understanding of biomechanics is essential for Prosthetists as it influences so many aspects of their work during prosthetic rehabilitation.
Developed in co-operation with Lubrizol, varioShore TPU Prosthetic is a material ideally suited for printing prosthetic and orthotic parts.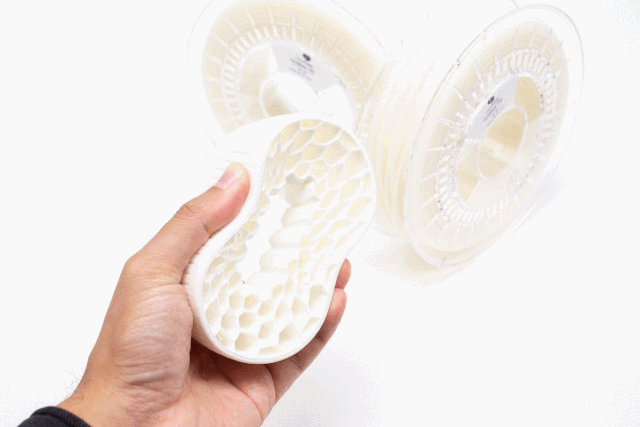 WHAT YOU NEED TO KNOW ABOUT PRINTING PROSTHETICS AND ORTHOTICS?
Craftsmanship
Additive manufacturing is making its way into the mainstream medical industry. Most users see additive manufacturing primarily as an enhancement of craftsmanship, not a replacement.
Advancing recovery
3D printing can be used, not only for the final application, but for the phase before as well, during the fitting process, to make sure the prosthetic has the right measurements and comfort.
Customization is one of the key aspects for prosthetics since no body is the same. 3D printing offers this on an unprecedented scale, but of course it doesn't end there. Skills in both fields of prosthetics and 3D printing are essential in combination with the right materials.
3D printing enables you to customize the prosthetics for each and individual customer. It also significantly reduces waste and increases speed to bring the right prosthetic faster to the person in need by 3D printing the prototypes.
Using 3D printing technology, orthotics can be tailored to meet individual patient needs and cost-effectively printed to meet their needs for faster recovery and more comfort.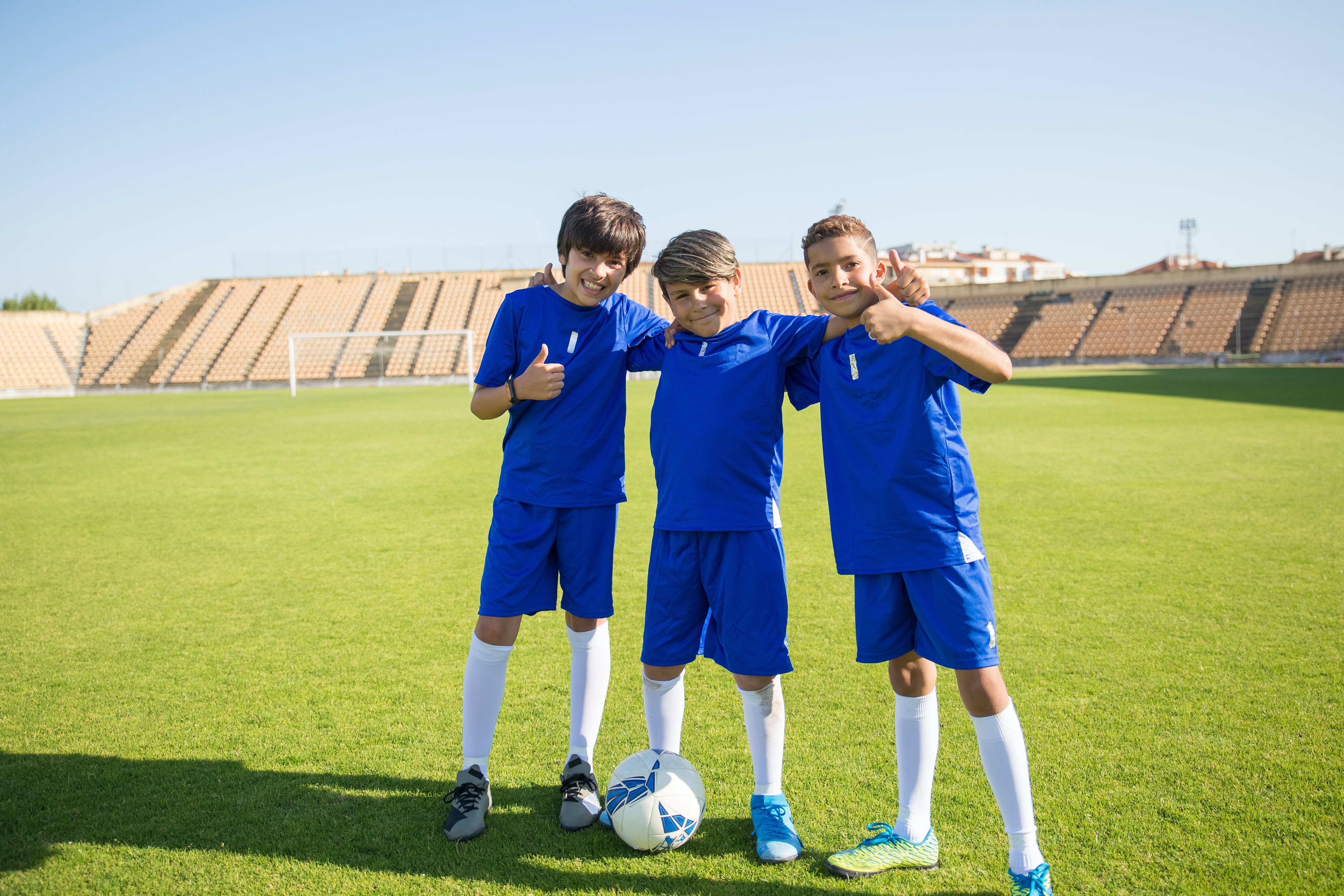 Is TPU filament your solution?
Are variable Shore hardnessess required?
The density of the material can be varied by adjusting the temperature and material flow rate.(speed and layerheight.) An increase in temperature and reduction in flow rate causes active foaming, reducing the part density. Different variations of density, allow you to create a highly customisable accessory.
At temperatures between 200 and 250C the materials will start to expand to roughly 1.4-1.6 times its original volume, which reduces the density to 0.5 to 0.6 g/cm³. This means the material can be printed at low flow rates (60-70%), to compensate the active foaming, which in return gives very soft printed parts. This is varioShore TPU Prosthetic.
Next to that, we offer Chinchilla™. This flexible 3D printer filament is very soft, with a very smooth touch material, impact resistance and high durability. Chinchilla has been tested to be skin-safe using EpiDerm™ Skin Model.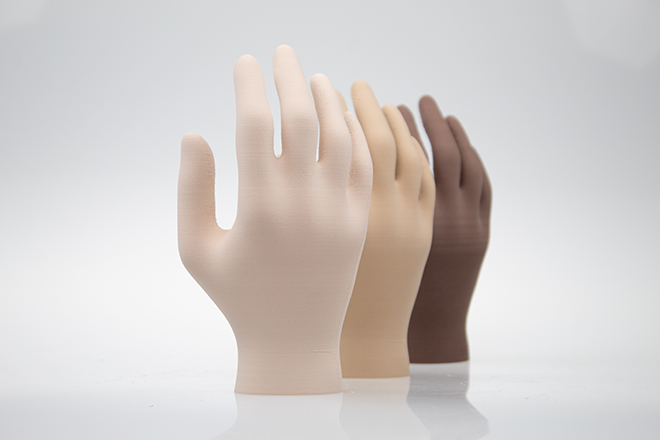 Which kind of filament can be used for prosthetics?
colorFabb's latest TPU filament innovation is the varioShore TPU Prosthetic. This version of varioShore TPU is uniquely suited for printing prosthetics and orthotics. We have included silver in our formulation. Silver is known to have beneficial properties for prosthetic and orthotic applications. The medical uses of silver include its use in wound dressings, creams, and as an antibiotic coating on medical devices. Silver and most silver compounds have an oligodynamic effect and are toxic for bacteria, algae, and fungi.
This version of varioShore is available in three skintone colors: Pale Pink, Medium Brown, Dark Brown.
Printing at a lower temperature will result in a more intense skintone color, printing at a higher temperature (activating the foaming agent) results in a more powder like skintone color, less intense and a softer appearance.
Does your customer prefer a non skin color, no problem, red, blue, green and a lot more colors are availble, you can find them all further down this page.
APPLICATIONS & BEST PRACTICES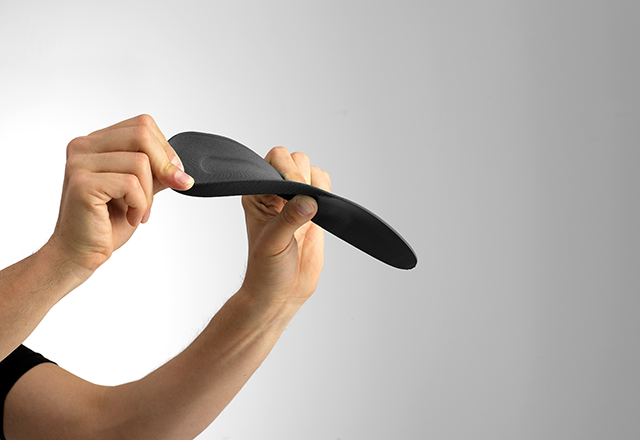 varioShore TPU insoles
"PodoPrinter offers an easy workflow in which customers can 3D print insoles using our SOLE printer, PodoCAD software and colorFabb's light weight foaming thermoplastic polyurethane, varioShore (TPU).
Having a flexible, lightweight insole, soft touch, with different kind of shore hardnesses is the new way of producing insoles. Whether they are ment for medical reasons, sports or comfort.
The average weight of a 3D printed insole is 44g. Within 24 hours you can print 10 pairs of insoles, with a cycle time printing time per insole of 68 minutes. The SOLE by PodoPrinter prints 192 hours without loading filament and one spool of filament of 4.2 kg equals 46 pairs of insoles."
Jan-Peter van den Meerendonk, Business Developer, PodoPrinter B.V.
varioShore TPU for assistive tools
"We at FabLab Shinagawa in Japan, create tools that are useful in the lives of people with disabilities, and is working on designs files which we want to share for 3D printing.
VarioShore is a highly useful filament.
We are actively making products available in the caregiving field. I noticed that your varioShore would be very useful for prints which touches the skin."
Sonoko Hayashi
Director / FabLab Shinagawa (Tokyo, Japan)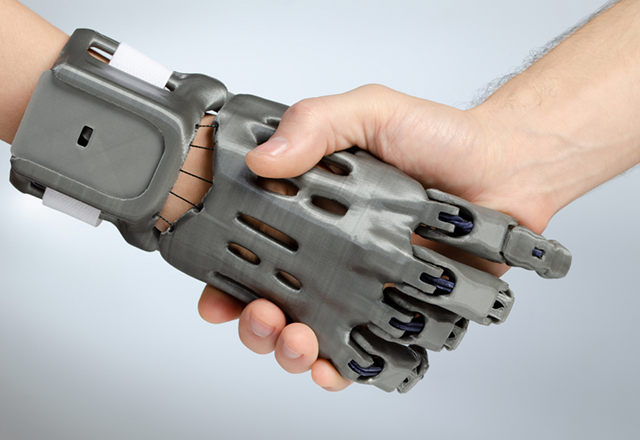 What are assistive tools?
"many people benefit from the use of assistive technology in the workplace"
Assistive tools, devices and technologies are those whose primary purpose is to maintain or improve an individual's functioning and independence to facilitate participation and to enhance overall well-being. Examples of assistive devices and technologies include wheelchairs, prostheses, hearings aids, visual aids, and specialised computer software and hardware that increase mobility, hearing, vision, or communication capacities.
How to provide access to good healthcare?
Brent Wright, Certified Prosthetist and Board Certified Orthotist at LifEnabled, is increasingly looking at 3D printing to test and produce prosthetics.
In the past few years, 3D printing has made leaps in terms of printers and materials. Quality is of course always the main priority.
While traditional prosthetic sockets will still have a place in certain situations, the opportunity to move forward with 3D printing paves the way for helping more patients with less material and time costs. 3D printing also allows the potential for more access to prosthetic care for patients in impoverished parts of the world.
Brent printed a transtibial Prosthetic socket, weighing 208 grams for and with 2.5 mm wall thickness from PA-CF Low Warp. The PA-CF Low Warp is a one of a kind polyamide formulation with the ability to print nearly warp free on non heated buildplatforms.
CHOOSE YOUR PROSTHETIC AND ORTHOTIC FILAMENT

MEET OUR PRODUCT HERO GIJS!
Gijs knows all about varioShore TPU materials and material development.
colorFabb is dedicated to developing innovative filaments that improve the quality of life for people around the world. Our team of engineers is dedicated to solving the toughest challenges, and we are looking for opportunities to co-develop new custom materials based on your requirements. We believe that everyone should have access to the best possible healthcare. 3D manufacturing can contribute to this goal.
Interested in this material development opportunity? Please contact us via the button below and ask your question to Gijs.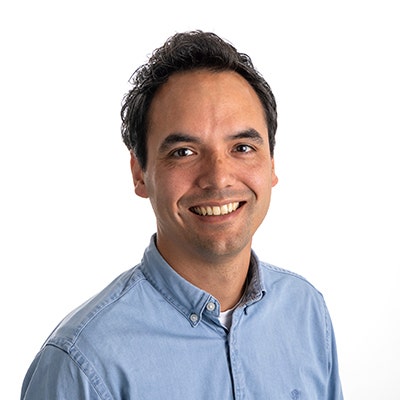 <!- Reviews VARIOSHORE -->