HOW TO KEEP YOUR RC PLANE IN THE AIR
REDUCE WEIGHT WITH LIGHTWEIGHT PLA 3D PRINTING FILAMENT
Lightweight PLA is the first filament of its kind: a 3D printing filament using active foaming technology to achieve lightweight, low-density printed parts. At around 230°C (446°F) LW-PLA starts foaming and it increases its volume by nearly 3 times.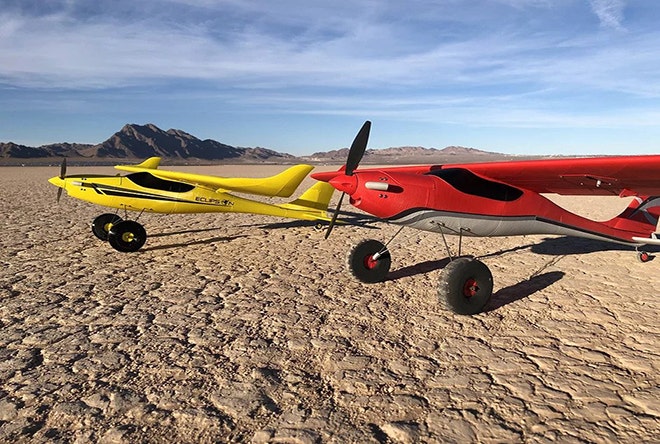 WHAT YOU NEED TO KNOW WHEN USING OUR LIGHTWEIGHT PLA
DECREASE YOUR MATERIAL FLOW
By decreasing the material flow by 60% you can achieve lightweight parts.
PRINT BIG LAYER HEIGHTS
You can also use the expanding properties to reduce print time by printing big layer heights or extra thick materials. Fine tuning and optimization is required to make the most of your LW-PLA use.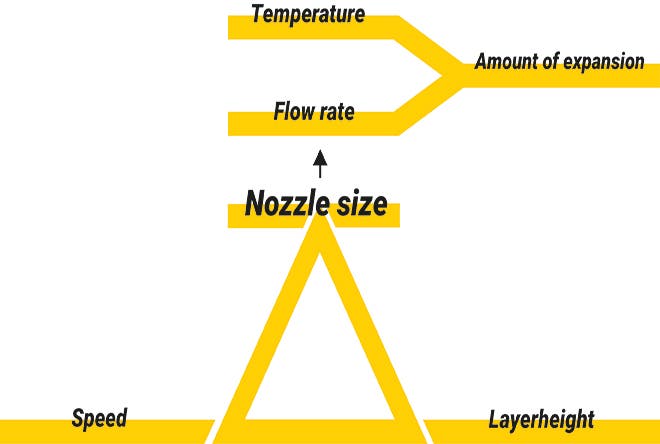 TEMPERATURE, SPEED AND FLOW
Assuming nozzle size and layer height are fixed, our main input variables are temperature, speed and flow to determine the amount of expansion.
BEST PRACTICES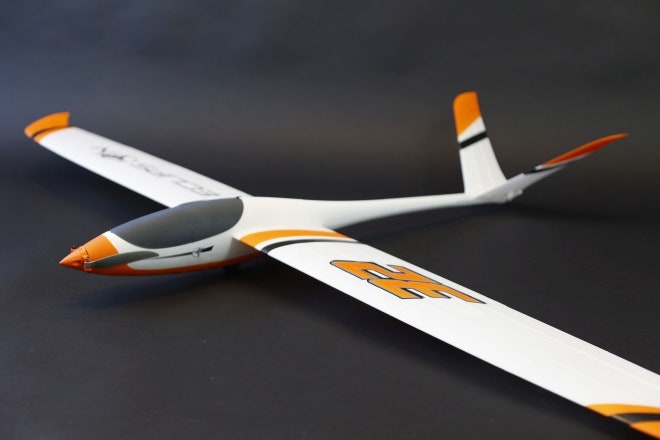 BIG, BIGGER, BIGGEST RC AIRPLANE
"Designing, printing and flying bigger and bigger RC airplanes is a real challenge."
You need a strong enough material and a solid structure so that it does not collapse.
Standard 3D printing plastics are too heavy for this purpose. That's why we bet on colorFabb's foaming PLA. A carefully studied carbon fiber tubing and internals, together with the use of the very light and flexible lightweight PLA, make it possible to successfully achieve wingspans of up to 2 meters (6.5 feet).
By far the best combination for airplanes.
Team Eclipson Airplanes
FROM COMPOSITE TO 3D PRINTING
"colorFabb was my missing key to success, my dreams became reality"
Making big, lightweight aircrafts out of composite has always been my passion, this was the key to make vertical take-off possible. However, making molds during development of these aircrafts is costly and time consuming. One day, I got the idea from a friend to try to print them out of lightweight PLA – I said "no way". But today, printing the F-35B and Harrier out of LW-PLA is a fact, and my printers are running day and night! The Harrier is famous for its vertical take-off, and the F-35B its landing capabilities. And thanks to LW-PLA, I can scale them up to 1:7 size!
colorFabb jumpstarted my projects, and more and more passionate RC builders and followers on my YouTube channel are trying this new way of making cool airplanes.
colorFabb, a big thanks!
Joel Vlashof
MANAGEABLE AND GOOD FLYING
"colorFabb Lightweight-PLA, makes the impossible possible."
August 12, 2021, 3Dlabprint WACO YMF-5 ready for download. I look at it several times, I doubt.... the wingspan of 1440 mm is impressive... but thinking about the transport, assembling and disassembling is what stops me.
Eureka! A spool of colorFabb lightweight PLA in the color red gave me an idea. 'Does LW-PLA make it possible to scale the Waco to a manageable and lightweight model?' Using Simplif3D, the Waco STL files are converted to 60% of the original file. The printer was fitted with a 0.25 mm nozzle and the first test prints were made. The "mini" Waco is now a fact. With its 864-mm wingspan and at only 530 grams, a beautiful, handy, lightweight and excellent flying scale model of the WACO YMF-5 has been created. Made possible by the special properties of colorFabb LW-PLA.
Mr. Coen Loos
IS LIGHTWEIGHT PLA 3D PRINT FILAMENT ALSO SUITABLE FOR DRONES?
"The drone shown in the picture is built by DroneTeam Twente with colorFabb filaments. The body and wings are fully 3D printed with lightweight PLA and supported by a carbon skeleton on the inside. The carbon booms from the skeleton are connected by joints printed with materials like nGen. All in all, this drone can handle a total takeoff weight of 10 kg (22 lbs). The goal of this drone is to compete in the UAS Challenge and deliver humanitarian aid (AED, EpiPens, first aid kits, etc.) in rural areas.
The plane design shown is a Prandtl plane configuration. Due to its 4 wings, it has more lift, making it more efficient than a standard plane. This was chosen by the student team to innovate and accelerate the drone industry. Above that, the team decided to take an innovative approach by using 3D-printed materials, which allows for easy iterating during the prototyping phase. Furthermore, when the drone crashes, things can be repaired and improved in a matter of days. Using one printer with a 0.8 mm nozzle, the print time of this drone is about one week which is great for reproduction."
DroneTeam Twente
Choose your lightweight PLA filament
Wouldn't it be great if you could 3D print an awesome RC plane of your own!
Special credit goes to Eclipson Airplanes who were the first to not only publish videos of their airplanes made with LW-PLA, but also re-designed their RC planes to work flawlessly with our lightweight 3D printing filament! They have shown time and time again that their skills in design and flying are among the best.
MEET OUR PRODUCT HERO GIJS!
Who knows all about lightweight PLA.
For the filament to expand, it is necessary to put a certain amount of energy into the filament. The amount of energy a filament can absorb during printing depends on the length of the hot-zone and the time it takes for the filament to pass through the hot-zone. The longer a filament will reside inside the hot-zone, the more energy it can absorb, which will increase the amount of expansion.