Reduce weight with LW-PLA 3D printing filament
Since the launch of LW-PLA in the spring of 2019 the RC Plane and model plane community have embraced the filament as the go-to material to reduce weight. Ever since Eclipson Airplanes released their first video and actually started to design their planes for LW-PLA, we have seen more and more videos popping up of RC planes made (partially) with LW-PLA.
Check out the string of videos on the right to see how LW-PLA has been soaring through the skies lately!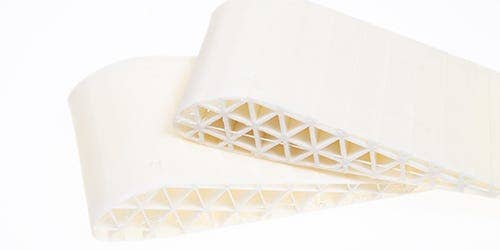 LW-PLA is the first filament of its kind: a 3D printing filament using active foaming technology to achieve lightweight, low-density printed parts. At around 230C LW-PLA starts foaming and it increases its volume by nearly 3 times. By decreasing the material flow by 60% users can achieve lightweight parts. One can also use the expanding properties to reduce print time by printing big layer heights or extra thick materials. Fine tuning and optimization is required to make the most of your LW-PLA use.
Printing RC planes is not the only application where LW-PLA excels. Other succesfull applications are printing of insoles and cosplay, where the weight of the printed suit can be significantly reduced!
ABOUT LW-PLA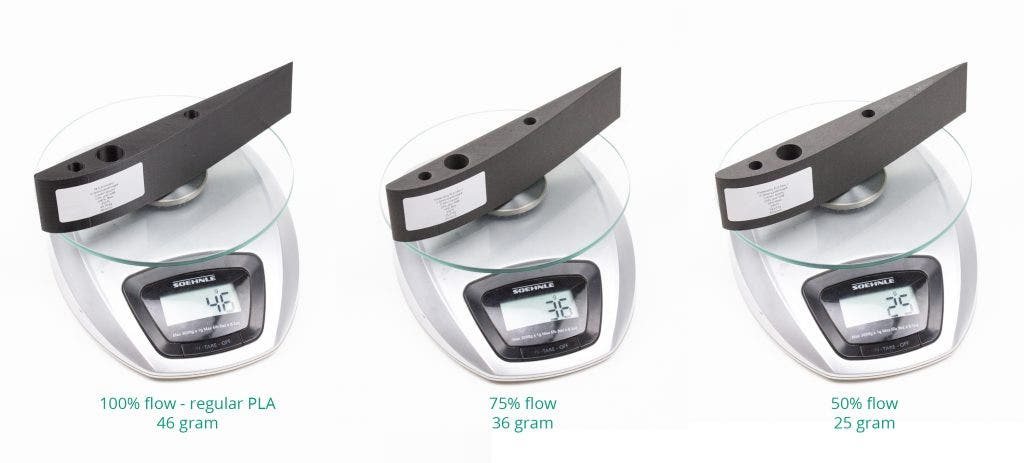 For the filament to expand it is necessary to put a certain amount of energy into the filament. The amount of energy a filament can absorb during printing depends on the length of the hot-zone and the time it takes for the filament to pass through the hot-zone. The longer a filament will reside inside the hot-end, the more energy it can absorb which will increase the amount of expansion.
Assuming nozzle size and layerheight are fixed, our main input variables are Temperature, speed and flow to determine the amount of expansion. Find out more about how to print by checking our LW-PLA print tutorial.
At colorFabb we have always been active in developing new filaments for FDM/FFF 3D printing, like the first metal filled filament bronzeFill, the one of a kind nGen_LUX and the unique Color on Demand service where customers choose their own colors to print with. LW-PLA is our latest offering in an ever expanding portfolio.
LW-PLA ships daily, worldwide and from stock!
Eclipson Airplanes
Special credit goes to Eclipson Airplanes who were the first to not only publish videos of their airplanes made with LW-PLA, but also re-designed their RC planes to work flawlessly with our lightweight 3D Printing filament! They have shown time and again that their skills in design and flying are among the best.
Below are some of their videos. For all videos, head to their YouTube channel.
Getting started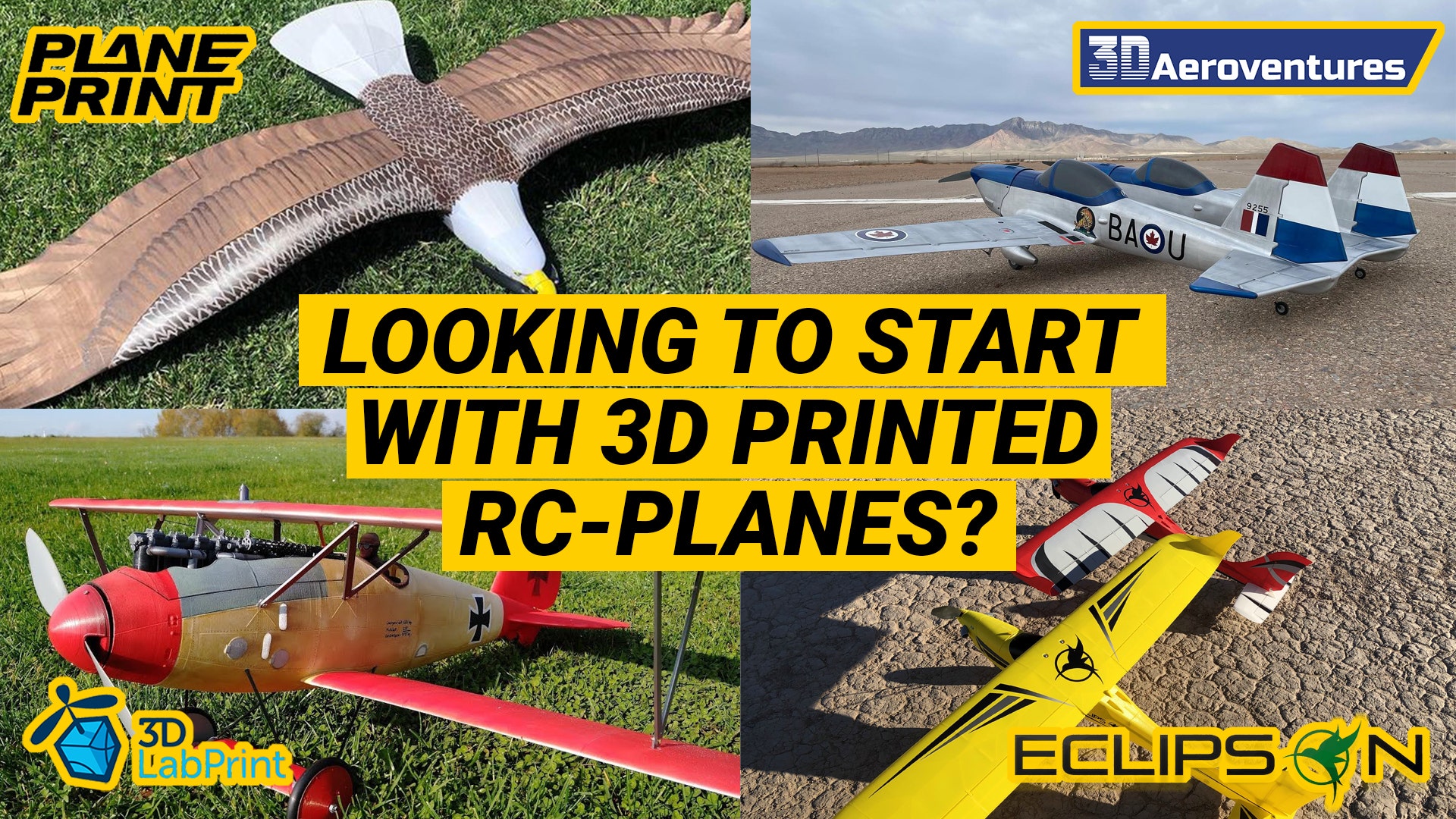 We've covered the materials, but how to get the designs? We compiled a list with a couple of the most amazing RC plane designers for you. All of them have planes specifically designed for LW-PLA in their catalogue, but also planes for regular materials:
"Join us in the skies!" Check out the videos below
colorFabb's own print, design by 3DLabPrint (YouTube)
Slope soaring by Airfection RC Gliders (Youtube)
---
Questions or remarks?
Looking for more information, want to share a cool print, have a remark or just want to say hi? Contact us!
All the RC Plane LW-PLA videos in one single playlist!