Jobs
colorFabb is often looking for new employees. This page only lists the vacancies that are currently open.
When a vacancy is closed, it will immediately be removed from the website. When vacancies are in Dutch, they are open for all people that at least can understand Dutch in written form.
When applying for a job, please send your email to jobs(@)colorfabb.com and attach your CV, motivation and availability.
Internships
colorFabb is a recognized training company. Throughout the year we are looking for enthusiastic students who can do an internship with us. Fill in the contact form on the right and we will contact you as soon as possible to discuss whether we have a suitable internship assignment
(extrusie) operator 2-ploegendienst
De functie
Je bent verantwoordelijk voor:

• Produceren van filament op extrusie lijnen
• Klaarzetten van materialen vanuit het magazijn volgens de planning
• Drogen van materialen volgens de voorschriften
• Instellen van de inkleur-unit
• Het water op de juiste temperatuur brengen en houden
• Opstarten en instellen van de machine ter realisering van de juiste specificaties
• Aan het einde van je dienst; de machines schoonmaken en klaarmaken voor de volgende ploeg
• Inpakken van gereed product volgens de specificaties
• Machines en de werkruimte schoonmaken/-houden
• Machines ombouwen, deze onderhouden en uitvoeren van kleine reparaties hieraan

Jouw cv
Je hebt technische kennis en ervaring op Vmbo werk- en denkniveau. Werkervaring in een technische productieomgeving verdient de voorkeur. Ben je handig, technisch aangelegd en wil je het vak leren? Dan ben je ook van harte welkom. Heb je kennis van kunststoffen en het bewerken/verwerken hiervan? Dan is dat een mooie pre. Ervaring met het werken in een 2-ploegendienst structuur verdient de voorkeur. Je hebt oog voor kwaliteit en orde en netheid zijn belangrijke waarden voor je. Je beheerst de Nederlandse en/of Engelse taal in woord en geschrift.

colorFabb biedt
Een job in een mooi team met volop mogelijkheden om te leren en jezelf verder te ontwikkelen in de wondere wereld van 3D-printing. Wij werken vanuit een informele organisatie met korte lijnen in een bijzondere, innovatieve setting.
Interesse??
Dan ontvangen we graag je cv en een korte motivatie via jobs@colorfabb.com. Wil je eerst meer informatie? Bel dan even met Carien Voorn (077-466 4015). Natuurlijk behandelen we je sollicitatie vertrouwelijk. Wil je na een gesprek een dagdeel meelopen om te kijken of het iets voor je is? Natuurlijk kan dat.
---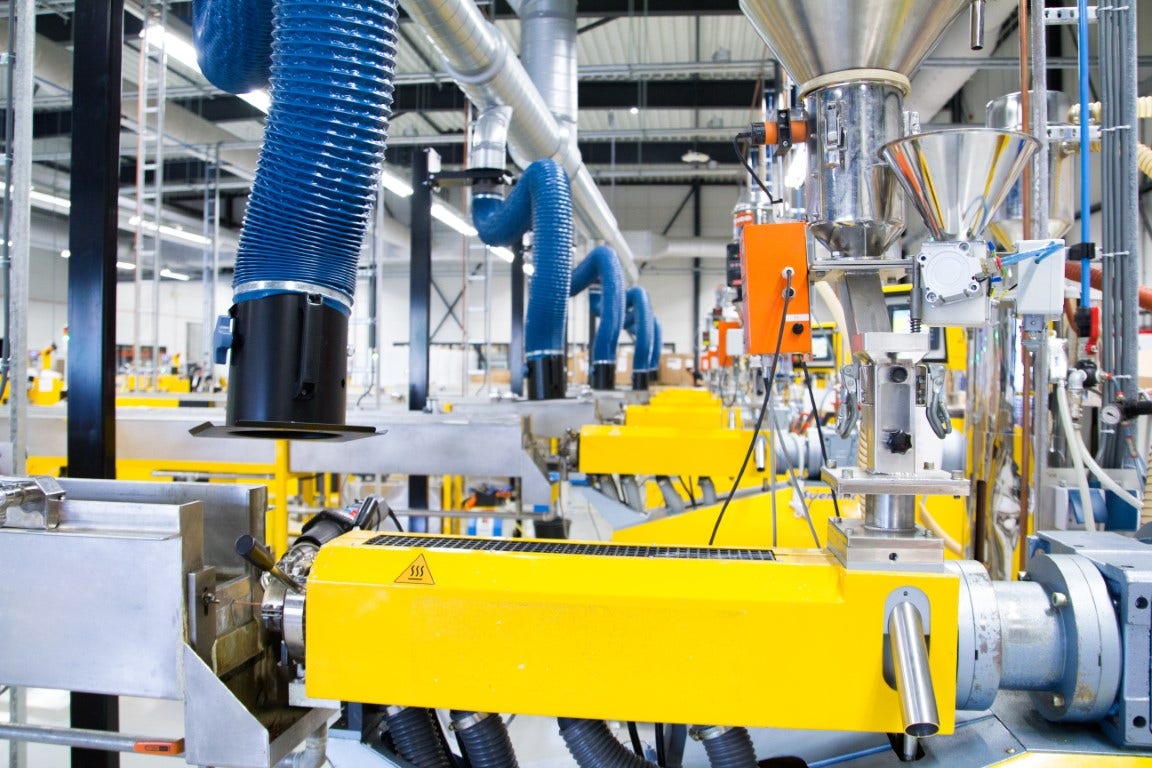 Digital Content Specialist 24-40 Hours
The job:
Being part of a relatively small, but growing and ambitious Marketing team which is still in full development;
This position is a key role within colorFabb's Marketing team. Driving colorFabb's worldwide digital marketing channels to generate brand awareness.
As Content Specialist you optimise the organic findability and managing/organising the content management of our web shop colorfabb.com. You write both converting micro-copy and longer, informative (web) texts for all content forms. Creation of SEO-proof content, such as blogs, video's, articles and landing pages as well as online content for social media, e-mail and Ads. You ensure that the right content is deployed on the right channel. Your creative style contributes to more and more people choosing for 3D print filament from colorFabb.
Together with the SEO-specialist of our online-marketing agency, you are looking for new ways to stay ahead of the competition in the field of SEO. You use the right keywords, look for opportunities and look for options on how to optimize. For the Content Management part of this job, you work together with internal departments, such as Marketing, IT, and the Product Owners.
You:
Are you the Content Specialist who is ready to make a difference? This is what we think you need to make this role a success:
Degree holder in related field, and 2-3 years' of experience working in creating high-quality content and strong familiarity with photo/video content creation, blogs, social media content, infographics, landing pages and more;
We are also open to a graduation intern who subsequently gets a job within our organization;
Experience in the field of SEO and Content Management Systems. We work with WordPress and Magento2;
Experience with SEO tools such as SEMrush, Google Search Console, Google Analytics, Hotjar, Hootsuite, and keyword planners;
Develop and execute Social media campaigns, organic & paid, using LinkedIn, Facebook, Instagram, Pinterest and Twitter;
Working knowledge of Adobe Suite; (Photoshop, Illustrator, InDesign)
Knowledge of marketing automation platforms;
Fluent spoken and written English.
In addition:
Attention to detail and the ability to multitask;
You're analytical, or interested to learn;
You have excellent communication and presentation skills;
You are aware of the latest developments e.g. by following relevant blogs;
You are eager to learn and you stretch yourself to achieve the maximum result possible;
You are brave enough to challenge yourself, and not afraid to make mistakes;
You are passioned about your professionalism, and have the attitude to stand out.
We offer
A pleasant, informal working environment with short lines and averse of hierarchy. Decisions can therefore be made quickly. For you we offer a challenging position where you can certainly contribute to the future growth and further structuring. colorFabb offers a salary which is in line with the level of the candidate and a good package of secondary employment conditions such as a pension scheme and disability insurance, possibility to participate in the bicycle plan, fresh fruit in the office every working day and an active staff association that organizes events on a regular basis.
Interested?
If you are interested in this position or would like to know more, please call Carien Voorn, HR Manager on 077 466 40 15 and/or e-mail your CV to jobs@colorfabb.com.
---
3D Print Engineer
De functie
Om nieuwe product ontwikkelingen mogelijk te maken door het karakteriseren van materialen, zijn wij op zoek naar een enthousiaste medewerker wiens hart sneller gaat kloppen van 3D printen. Je stelt ons R&D team in staat applicaties te ontwikkelen en voert 3D print opdrachten uit. Jij bent volledig gericht op de uitvoering in het print-lab, bij iedere printopdracht doorgrond jij volledig de werking tussen materiaal en printer.
Jij krijgt met je kennis en ervaring veel vrijheid om als schakel tussen klant en organisatie te bewegen je hebt daarbij een faciliterende taak richting onze sales & marketing afdeling met betrekking tot testen van materialen. Je voert zelfstandig materiaaltesten uit en ontwerpt 3D printdesigns voor interne projecten. Er staat een breed scala aan 3D printers tot je beschikking. In het lab bewaak je de orde en netheid en verzorg je kleine reparaties aan het beschikbare machinepark. Verder geef je opvolging aan klantvragen welke ons via de supportdesk bereiken.
Jij
Wij zoeken een technisch geschoolde enthousiaste collega die het leuk vind om onderdeel uit te maken van een organisatie met ambitieuze toekomstplannen. Je beschikt over een MBO 4 werk- en denkniveau en je hebt interesse in techniek, materiaaltoepassingen, digitalisering en innovatie. Je bent flexibel, vind het leuk om zaken te organiseren en je bent daadkrachtig. Als je in het laatste jaar van je studie zit en een afstudeerstage met aansluitend een baan zoekt solliciteer dan ook zeker!
Verder is het belangrijk dat je:
Kennis en ervaring hebt van 3D ontwerpsystemen (Solidworks, Rhinoceros, Inventor);
Kennis van 3D-printing hebt;
Klant- en servicegericht te werk gaat;
Projectmatig kunt werken, zowel individueel als in teamverband;
Self-supported bent, je kunt je eigen week- en dagplanningen maken, bewaken en tijdig bijsturen als de situatie daar om vraagt
De Engelse taal beheerst in zowel woord als geschrift
colorFabb biedt
Een prettige, informele werkomgeving met korte lijnen. Voor jou bieden we een uitdagende functie waar je veel ruimte voor eigen initiatief hebt. Er wordt hard en resultaatgericht gewerkt en daar biedt colorFabb naast een passend salaris aansluitend op jouw niveau een goed pakket aan secundaire arbeidsvoorwaarden zoals een goed pensioen en arbeidsongeschiktheidsverzekering, mogelijkheid om deel te nemen aan het fietsplan, iedere werkdag vers fruit op kantoor en een actieve personeelsvereniging die regelmatig zorgt voor een tof bedrijfsuitje.
Interesse?
Heb je interesse in deze functie of wil je meer weten, bel naar Carien Voorn, HR Manager op 077 466 40 15 en/of mail je cv en motivatie naar jobs@colorfabb.com.