colorFabb's biodegradable and sustainable filaments
Circular Materials Designed by Nature
Polyhydroxyalkanoate polymers (PHAs) filament is a material made and eaten by microorganisms (bacteria). PHA is often called the sleeping giant of polymers. It provides a unique opportunity as a solution for reducing greenhouse gases, the environmental plastics pollution and establishing a circular economy.
Our filament allPHA is made out of natural materials as a replacement for traditional petrochemical plastics. One could label this material as bioplastics and biopolymers. They are based on various PHA building blocks.
allPHA is 100% biodegradable and since it is a fully natural material, produced through bacterial fermentation, it contains no microplastics.
With sustainability and circularity on the top of our priorities we can say we have created a material for additive manufacturing which not only delivers a great material to print with, but is also good for the environment.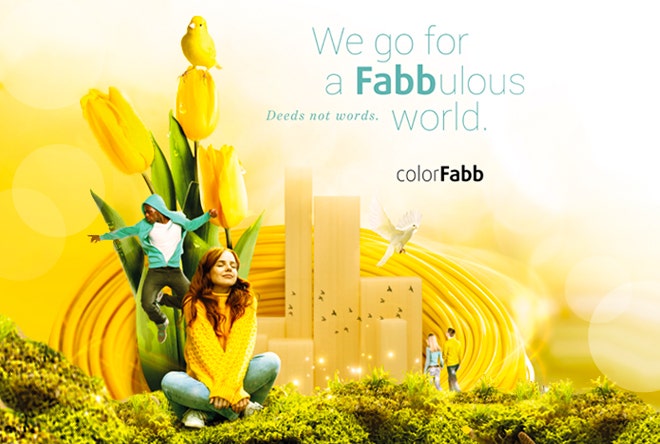 WHAT YOU NEED TO KNOW ABOUT PHA?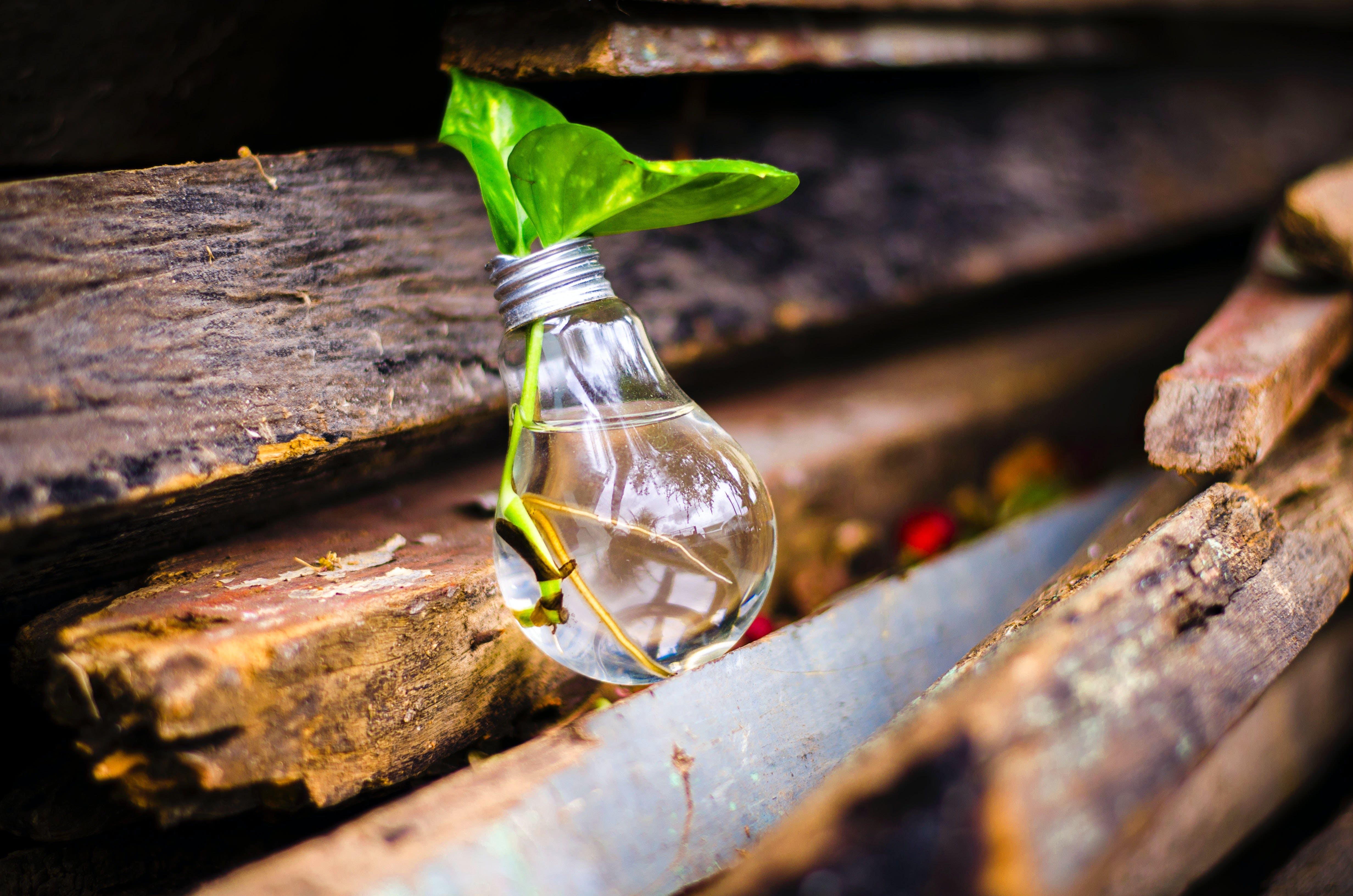 What is PHA?
PHA is a polymers (plastic) made by extensive variety of microorganisms

Produced by bacterial fermentation

Overfeed bacteria, creating "fatty cells"

Process the material inside

PHA is a natural polymer that has not been chemically modified
Biodegradable PHA?
PHA is biodegradable (faster & easier than PLA) and therefore minimises pollution

PHA that accidentally does not end in waste collection schemes can be biodegraded safely by nature itself

PHA materials do not release toxic microplastics into the environment
Different kind of PHA's?
Different kinds of bacteria produce different kinds of PHA

It is difficult to use by itself. We at colorFabb combine multiple kinds of PHA to make filament

We add only bio-friendly additives to facilitate properties, effects and colors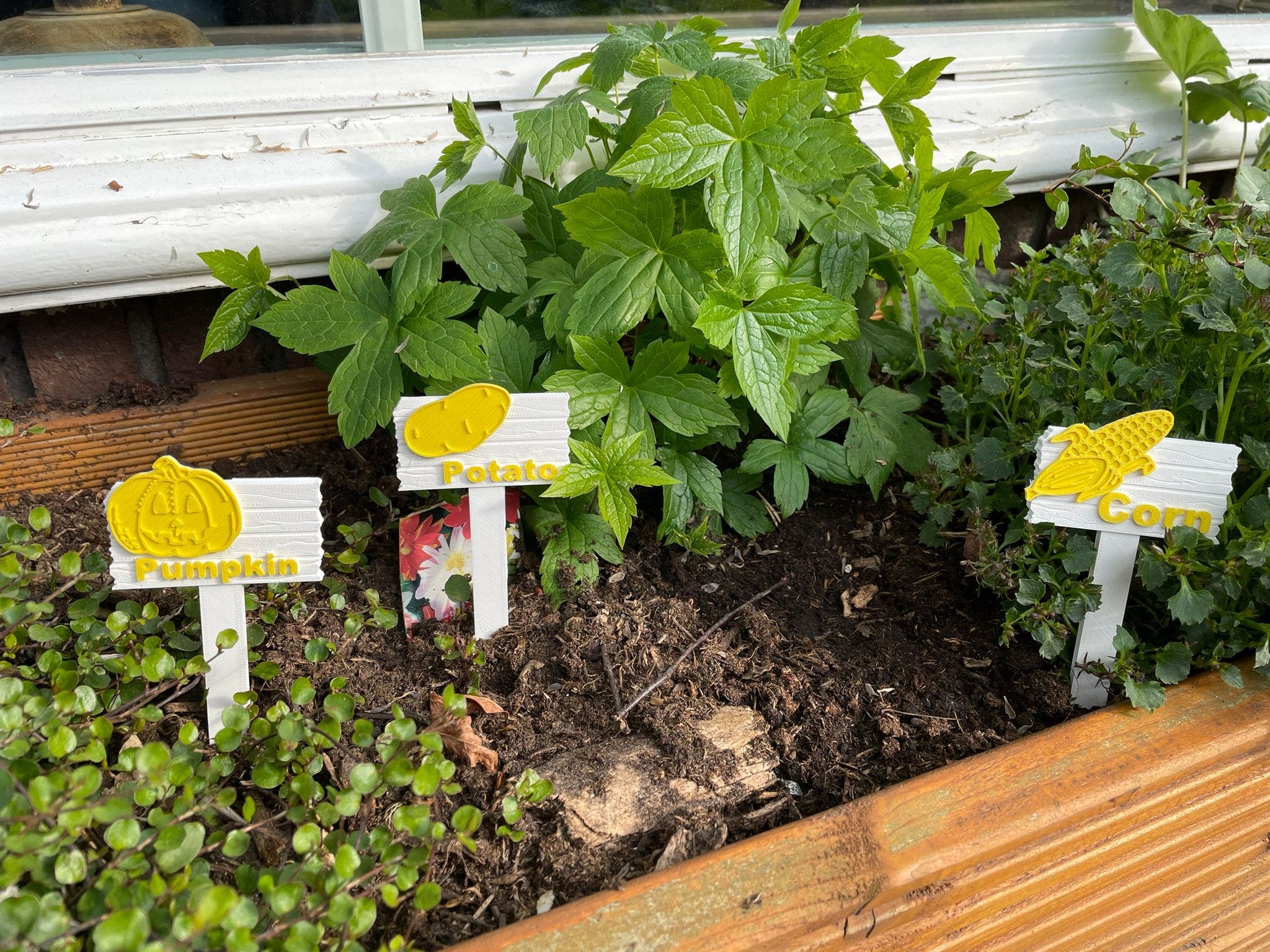 Which kind of products can be made from PHA?
Big changes start small. In this vegetables garden all crops have their own name tag printed with PHA. If accidently the name tag is lost, nature itself will take care. The name tags will be simply food for the bacteria.
PHA printed products can be composted in home and industrial composters and they can be recycled. If PHA products are littered, unlike plastics, they would biodegrade in nature including in the oceans without generating microplastics.
3D printing applications in agriculture, design, lighting, packaging, process industry, textile, art, medical, jewelry to name some are now at reach.
APPLICATIONS & BEST PRACTICES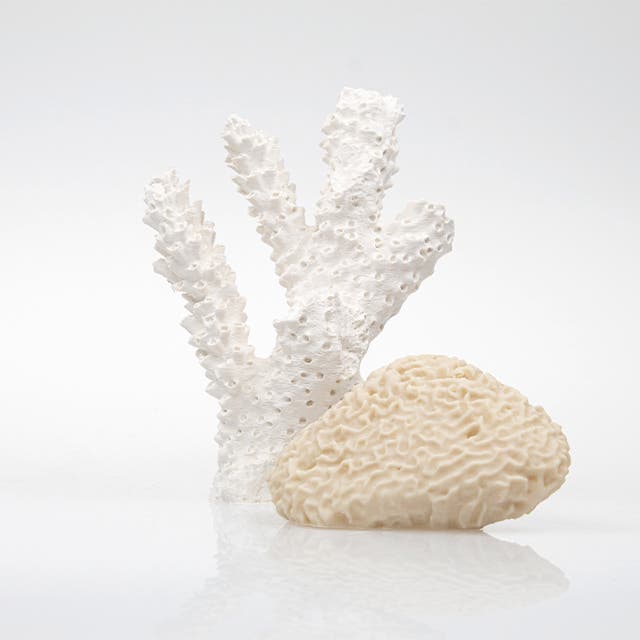 Life below water
When it comes to biodiversity, coral reefs are superstars of the ocean. PHA is biodegradable in salt and fresh water.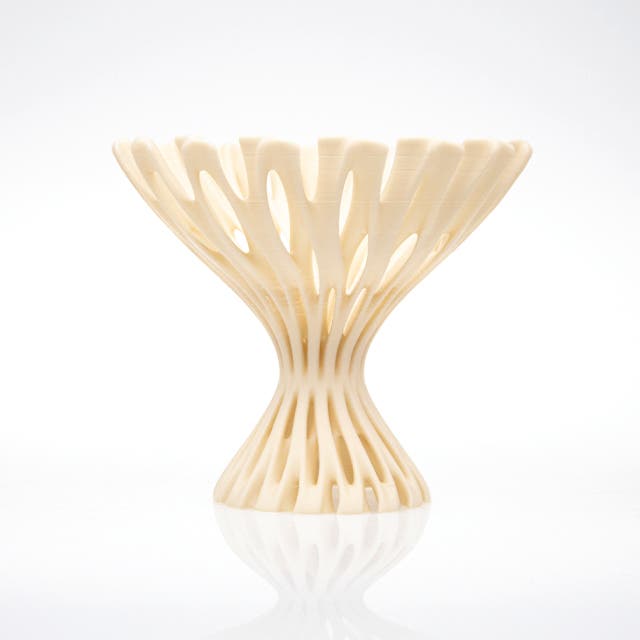 Vunerable earth
Organic forms, soft touch material and artistic expression emphasis the earth beauty and underlines people's strive for sustainability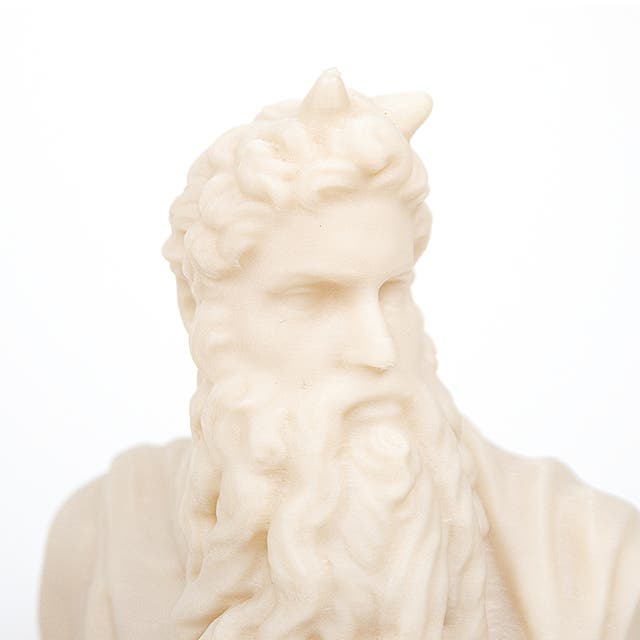 Inspire us!
We want you to share your experiences, requirements and sustainable goals, for us to develop new unique PHA filaments that meet your specification and application.
(picture, Moses Statue, By fab365)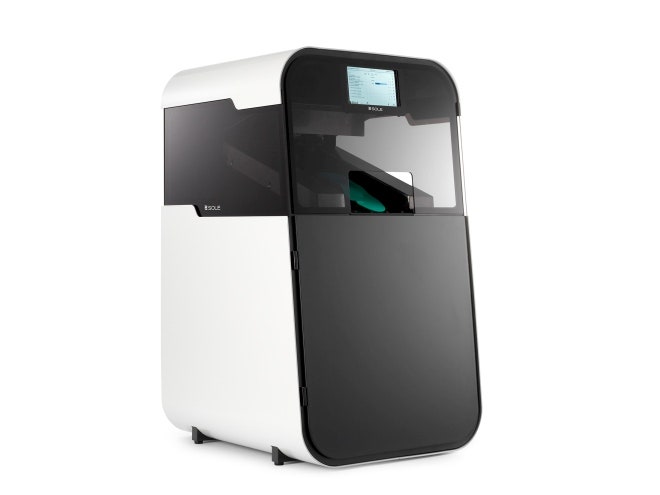 How to be more sustainable?
"3D printed insoles are here to stay" according to Jan-Peter van den Meerendonk, Business Developer from PodoPrinter B.V.
"PodoPrinter currently offers an easy workflow in which customers can 3D print insoles using our SOLE printer, PodoCAD software and light weight foaming thermoplastic polyurethane (TPU). This enables our customers to already reduce their waste stream with 80% compared to conventional EVA material but we want more....
Having a flexible, lightweight insole, soft touch, made from PHA is our ultimate sustainable goal. Reducing the waste stream of manufactureres and users of the insoles even more.
We enjoy working with the R&D teams of colorFabb and PHAradox, a Helian Polymers brand. Plan is to develop this in 2022. Their fast, agile development cycle and their expertise of PHA is worldclass".
Jan-Peter van den Meerendonk, Business Developer, PodoPrinter B.V.
CHOOSE YOUR PHA FILAMENT

MEET OUR PRODUCT HERO ANNEMIEK!
Who knows all about PHA materials.
PHA shows exceptional layer to layer adhesion in most printing conditions. The material feels tough and capable and is stable to very high temperatures (>120C). Unlike other filaments, PHA needs to be printed on a cold bed, with 100% fan cooling. As a bonus, using a non heated buildplate allows the users to print much more economical and sustainable, as this saves a huge amount of energy during printing.
PHA is a great material for any project which requires a more sustainable approach. With various end-of-life options and an inherent fade-into-nature property, PHA is a truly circular material.
This filament comes on a cardboard spool made from recycled cardboard to further minimize the use of single use plastic.