IS 3D PRINTING COSPLAY THE SOLUTION FOR YOU?
"Hello, old friend.."
"I shall discorporate, so that I exist wherever my schemes and conspiracies also exist. And so I will be immortal, as long as anyone seeks to understand me and fails."- Savathûn
The Witch Queen, the main antagonist in the game Destiny 2 by Bungie (2019). Picture: Willow Creative
Cosplay is an ever growing, creative, subculture around the world, and 3D printing has made it more accessible than ever before. Whether you're looking to create props, armor, masks or accessories, 3D printing can help you achieve the look you want, in no time.

We'll explore the basics of cosplay 3D printing. We'll take a look at some of the most popular filaments for cosplay, as well as some tips and tricks for getting the best results. And Willow will tell you about some of her work, experiences and usage of LW-PLA.

So if you're ready to take your cosplay to the next level, read on!
Saving time, money and a whole lot of backpains!
Cosplay costumes and props can be a heavy thing to carry around, let's change that with LW-PLA!
A GAMECHANGER IN EVERY ASPECT
"LW-PLA has been one of my go to filaments for years now. As a costume creator one designs a prototype outfit for every project, and 3D printing has created a huge advance in assisting this process, as the king of prototype production." - Willow Creative

Whether you're looking to create props, armor, masks or accessories, 3D printing can help you achieve the detailed, high quality look you want. 3D printing allows you to create costumes that are highly accurate and detailed. Plus, with a little creativity, you can make your cosplay 3D printing project as simple or complex as you want, making it a time saving option.
SAVING YOUR SHOULDERS
"The unique properties of LW-PLA presents a lot of concept ideas for making parts in a costume. The biggest advantage is, of course, the reduced weight of the 3D printed part. This makes for a big difference, for a costume can quickly gain a lot of weight.
Parts are often inconvenient to wear, especially for several hours a day. The more a piece weighs, the more friction and energy it provides on the wearer. To be able to save more than half on the weight of 3D parts is ideal." - Willow Creative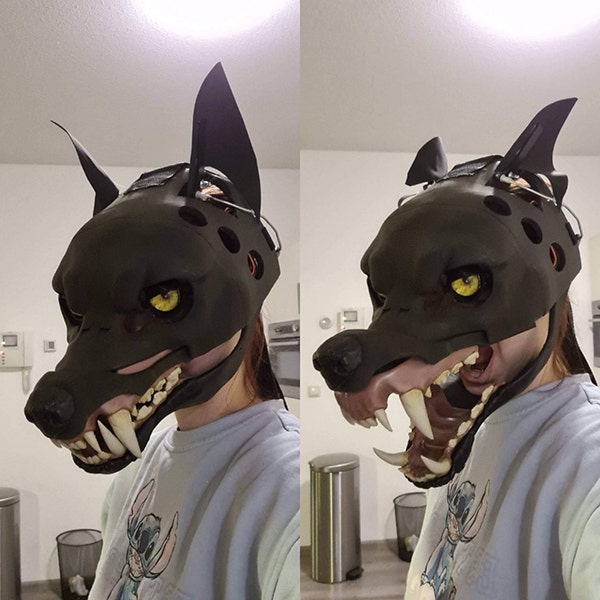 A TIME AND MONEY SAVING SOLUTION
"It's not just the reduced weight that is a big advantage in this type of filament. LW-PLA expands during the printing process, resulting in 1 spool lasting effectively as long as 2 spools of 'normal' filament, or even longer.
The process also gives a very matte and smooth result on a 3D printed part, the lines that arise in a 3D print are almost non-existent. And the filament is very easy to sand or even cut, making the entire process many times faster and easier, as well as rapidly becoming an end product right after production." - Willow Creative
Costume design made easier
"To strengthen LW-PLA it is very suitable for finishing with a layer of casting resin (epoxy resin), the foamed filament absorbs this resin very well and makes for a very strong and highly improved part. Cast resin is already used to reinforce and smooth out other filaments, so it is ideal as a finishing on LW-PLA.
LW-PLA also absorbs paint and glue very well, and is well suited for usage without having to make a mold.

Printing with LW-PLA takes a bit more skill than your regular filament. It takes some insight to ensure that your 3D printed parts are printed with the best results because of the foaming process. This is something that needs a bit of practicing and is dependent on the users preferences. LW-PLA does not print with the same speed as regular filaments, personally I don't think this to be a problem, because on the plus side this means it makes for a higher quality print! The last 'disadvantage'i n the review of this filament is that LW-PLA prints are a bit more fragile than regular PLA printed parts, a costume with a lot of thin protrusions is less solid than one part, which has a thicker volume.

In conclusion, LW-PLA is making it easy and economical to 3D print, light and comfortable for the wearer, and an excellent material for accepting resin and paint to finish your design. It does take a bit of practice and skill. Using LW-PLA as a foam-like material, costume designers can create detailed and comfortable parts without molds or cutting out handmade designs, saving time, money and a lot of backpains!"

Video: Willow Creative
CHOOSING THE RIGHT FILAMENT FOR EVERY PROJECT
With so many filaments out there, it is hard to know which one is best for you. Here's a short introduction as to what each
type of filament can do for the look and feel of your projects!
Lightweight head gear and props!
LW-PLA is the solution for backpains, aching shoulders, sore fingers and those long hours of carrying around hefty props. Printed parts are feather light, yet retain good strength and are easy to cut, trim and sand.

LW-PLA reduces the weight of printed parts up to 65% compared to regular PLA!

Control extruded volume of material by regulating printing temperature. At around 230C LW-PLA starts foaming and can increase its volume by nearly 3 times.
With one spool LW-PLA you can print as much as with 3 regular spools of PLA, due to the 3x lower material multiplier / flow. Easy to cut, trim, sand and takes paint really well.

Available in 6 colors: Natural, Black, Gray Silver, Yellow & Red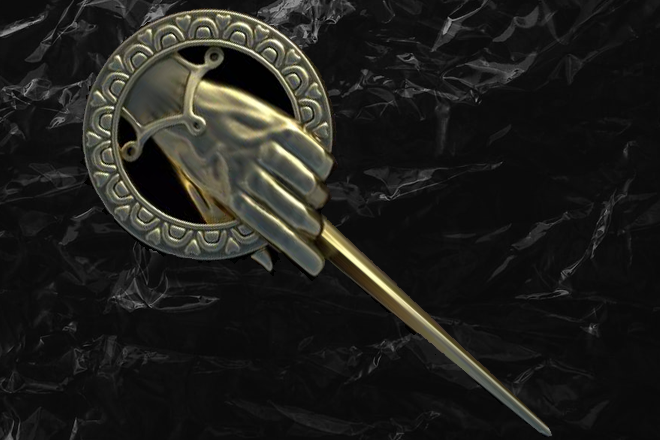 A natural appearance.
The first of its kind: a filament with actual metal in it, as highly dosed as physically possible, for FDM/FFF 3D printing!

Bronzefill, copperfill and steelfill look amazing, but are about three to four times as heavy as regular PLA. For cosplay it can, however, be of great use for jewelry, adornments, details for weapons and armor or, for example, such as printing the 'Hand of the King' pin from the tv show Game of Thrones/The House of The Dragon.

Woodfill, corkfill and stonefill are three of our other filaments with a very natural look, without the added weight of their actual namesake natural products. So if you want your wooden beer mug to look natural, but without the hassle of sculpting wood for days, or you want a stone mask to look just like the real thing, these filaments might just be the solution for you!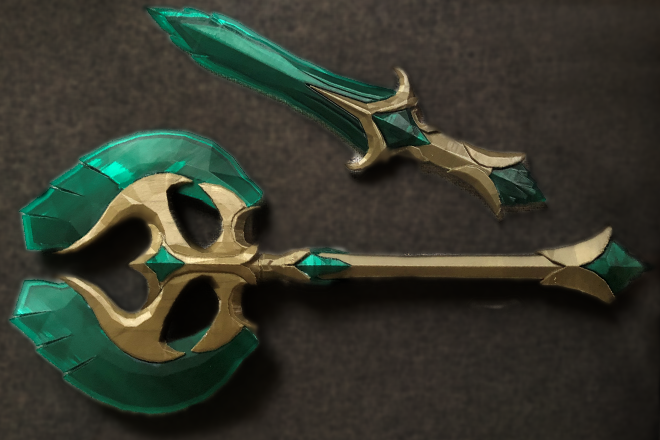 Glow in the dark or glass look?
Want to walk around Comicon, Gamescom or Twitchcon with amazing props that glow in the dark? Then glowfill is the way to go! This creamy looking filament with a very smooth finish transforms into a glowing source of light when the lights go off, making it a great filament for conventions.

A special highly concentrated phosphorescent pigment is matched with our PLA/PHA compound, so it'll print just like our other PLA/PHA 3D printing filaments. It is by far one of the most fun filaments!
Solely in need of a glass-look, so you can fit it with LED's, make sure to check out PLA/PHA Green, Red or Violet Transparent. These seethrough filaments guide light really well and make for a high quality look.
In the above picture, we printed a Glass (Malachite) War Axe from Skyrim with PLA/PHA PALE GOLD and PLA/PHA Green Transparent.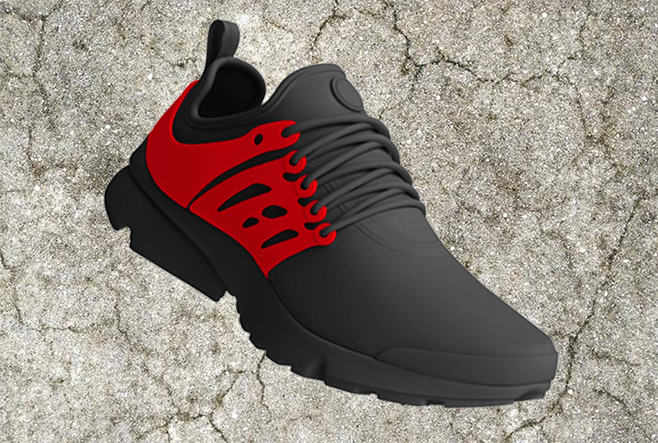 Flexible and bendy
We have taken TPU… and made it special by using the same foaming technology we debuted with LW-PLA.

Our varioShore TPU has a few main distinctive features: its variable shore hardness, reduced weight and density and soft touch. varioShore TPU allows users to vary the density of the material by adjusting temperature and material throughput (speed & layerheight).

At temperatures between 200 and 250C the materials will start to expand to roughly 1.4-1.6 times its original volume, which reduces the density to 0.5 to 0.6 g/cm³. This means the material can be printed at low flow rates (60-70%), to compensate the active foaming, which in return gives very soft printed parts.

Between 190-200C the material can be printed without foaming, resulting in different haptics and harder prints compared to foamed samples.

So if you want to walk around Dreamhack comfortably, check out varioShore TPU.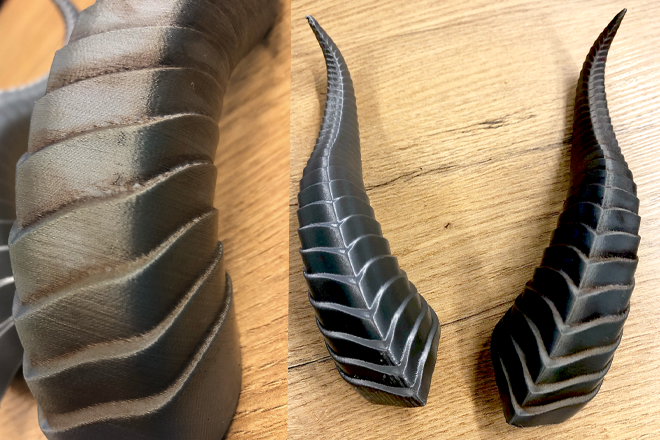 Let's keep it simple.
Not in search of all these extra effects, properties and characteristics? Just starting out with experimenting how to apply 3D printing in cosplay? Regular filaments are a good place to get started.

With nGen colorFabb and Eastman Chemical Company have released an all-round, easy to use 3D printing filament for a wide range of applications. nGen as it is: pure and without any additives. Also available in a metallic gold and silver, making it great for printing robotic or ornamental parts!

We get it, the printer in itself was expensive enough to begin your 3D printing journey. So let's save you some money on filaments, without giving up quality!

The pro users choice: PETG Economy. It is our go-to filament for functional 3D printing without breaking the bank. A very smooth Gray shade, not unlike the color you find in hardware stores.

Want to go big? We offer PLA Economy in a few colors, on XL spools, to keep it very affordable. Ideally suited for users who print serious volumes. In the picture above we used PLA Economy Silver. The right and left one have been finished with a paint job, the middle one is straight of the printer!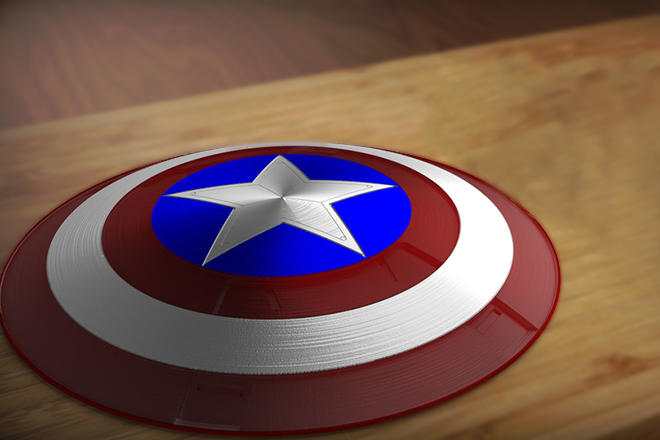 All the colors of the rainbow
Don't feel like sanding, painting or settling? We've got your back fam. With Color on Demand we can match any and every classic RAL color out there.

So are you looking to print MARVEL Cap's shield, or feel like cosplaying Aloy and need to print a chest-part in RAL 6027 for her Banuk Trailblazer armor in Horizon Zero Dawn, Color on Demand is the time saving hero in your 3D printing cosplay journey.

Color on Demand is a one of a kind service, the first in the world. At colorFabb we produce your preferred color on demand. Choose from nearly 200 RAL colors or have your own color matched. All Color on Demand (only available as PLA) is made to order so the stock level is always zero.

Making a Rainbow Smash Unicorn Pickaxe from Fortnite with its proper colors has never been this easy!


CHOOSE YOUR COSPLAY FILAMENT

One of cosplayers' favorite design software tools is Fusion 360.
Fusion 360 is a powerful 3D CAD solution for product development and manufacturing. It's used by engineers and designers to create, iterate, and test designs before they're sent to production.
Fusion 360 is free for students and hobbyists, and it's a great tool for learning 3D design and CAD. You'll be able to create amazing 3D designs in no time!
Blender is a free and open-source 3D creation suite. It supports the entirety of the 3D pipeline—modeling, rigging, animation, simulation, rendering, compositing and motion tracking, even video editing and game creation.
Other software tools worth looking into when starting out with 3D printing include Meshmixer, Cura and Simplify3D.

3D printing saves you time molding, casting and making casings for molds. It enables you to print small parts, fine detials and either small or large props, parts and costumes in no time. This long term investment will reduce cost, reduce waste, is cost efficient and will save you loads of backpains and time.

Want to know more about how to apply 3D printing for cosplay purposes, feel free to contact our product specialists who can tell you all about where to start!
Meet our product hero Gijs!
Who knows all about LW-PLA, our special fills and all about regular PLA filaments.
Want to know more about how to apply 3D printing for cosplay purposes, feel free to contact Gijs, who can tell you all about where to start with our materials!