Vacatures
Altijd al willen werken in een jonge en dynamische organisatie? Houd deze pagina dan in de gaten. We zoeken regelmatig nieuwe collega's. Wij zijn een jong team van professionals dat 3D printer filamenten ontwikkeld en aanbied in de 3D print markt in meer dan 60 landen.
Staan hier geen vacatures vermeld, maar heb je toch interesse, stuur dan je open sollicitatie naar jobs@colorfabb.com
---
Stageplekken
colorFabb is een erkend leerbedrijf. Wij zijn het gehele jaar door op zoek naar enthousiaste studenten die bij ons een stage kunnen komen lopen. Vul het formulier hiernaast in en we zullen zo snel mogelijk contact met je opnemen om te bespreken of we een passende stage opdracht hebben.
Stage; Online Marketing en Content Stagiaire
Over jou,
Jij bevindt je in het 3e of laatste jaar van je studie die zich richt op het gebied van media, informatie, communicatie of (online) marketing.
En eigenlijk wil je maar één ding; groeien om bij de beste in jouw vak te horen. Van beeld en tekst kun je doelgerichte content maken om converterende bezoekers naar onze kanalen te trekken.
Je bent zelfverzekerd en weet anderen te enthousiasmeren met je persoonlijkheid en ideeën.
De functie,
Je gaat als stagiair je steentje bijdragen om de merken colorFabb en SOLE by PodoPrinter nog beter in de markt te zetten.
Met passie voor marketing en communicatie, creëer je met jouw skills geniale content waar onze klanten blij van worden.
We zouden het fijn vinden als je mee-brainstormt, planmatig denkt en werkt, theorie omzet in de praktijk, zelf met ideeën komt, perfectionistisch bent en met humor tekst en beeld creëert.
Je zult samenwerken met een jong, gemotiveerd en ervaren team dat je tijdens deze periode gaat begeleiden.
Wij worden enthousiast als jij,
Een relevante MBO/HBO/WO studie doet;

Pro-actief bent en graag initiatief neemt;

Weet van aanpakken en zowel zelfstandig als in een team tot je recht komt;

Kennis hebt van programma's zoals Photoshop, Illustrator en Premiere Pro;

Kennis hebt van Wordpress;

Pakkende en foutloze teksten kunt schrijven;

Sterke communicatieve vaardigheden hebt;

Goed bent met social media.
Het wordt nog leuker als jij,
Jezelf wilt ontwikkelen op het gebied van SEA, SEO en e-mail marketing;
Interesse hebt in international business.
Wij bieden,
Een stagevergoeding;

Goede begeleiding vanuit het marketingteam;

Een open en vrije cultuur waarin iedereen gelijk is;

Jouw talent en persoonlijkheid krijgen de ruimte om zich verder te ontwikkelen;

Iedere dag vers fruit.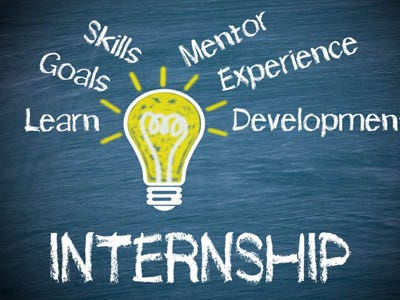 Vacatures