OpenRC F1 project release
OpenRC F1 project release
Earlier this year we came across the new design Daniel Norée made: an F1 car, his follow-up to the OpenRC Truggy design we had printed previously. "After a bit of thinking I came to the conclusion that a Formula 1 car would probably a perfect follow up project to the Truggy!" says Daniel Norée. Hence, the OpenRC Formula 1 car was born.
As he stepped up his game we felt we had to step up ours as well. First of all we set our print engineer Jos Deelen at work with scaling up the design to 250%. When it came to a choice of materials we didn't have to think for very long: co-polyesters. Which one? All of them. We found that different parts had different requirements and with nGen, colorFabb_XT, colorFabb_HT, XT-CF20 and our brand new nGen_FLEX. we almost had all our bases covered. If you want to know more about co-polyesters, click here for a blog we posted this summer explaining these great materials we developed with Eastman Chemical Company.
The tyres were made with our new nGen_FLEX filament, released during the TCT Show om September 28th 2016
We have published the 250% scaled files on Thingiverse: Thing:1834126. On Thingiverse you can find all the files as well as a more detailed description about how to build your own 1m long OpenRC Formula 1 car. The helmet used in the driver seat is Thing:170222.
We are very proud of the result
"I learned alot from the OpenRC Truggy and i wanted to use what i had learned in the new project," Daniel told us. His aim was to design a car with a simpler design and without the hard-to-source parts. According to Daniel, another important part was the material: "While many failed on the Truggy due to the need of hard to print materials like Polycarbonate and it´s likes this time materials like PLA or Co-Polyesters should do the job."
He spent a couple of intense weeks in Fusion 360 CAD designing the F1 and the result was introduced at a trade fair in Sweden together with Autodesk.
Although Daniel aimed to make a simpler design, the sheer size of the F1 car was a great challenge to get it right. And we did get it right. Due to the size of several parts we used the Stacker S4 printer for the bulk of the print work with great results. It measures a full 107cm from the front to the end. Using all the functional materials (old, new and upcoming…) we had at our disposal we completed the job and recently we took the car out for a test drive.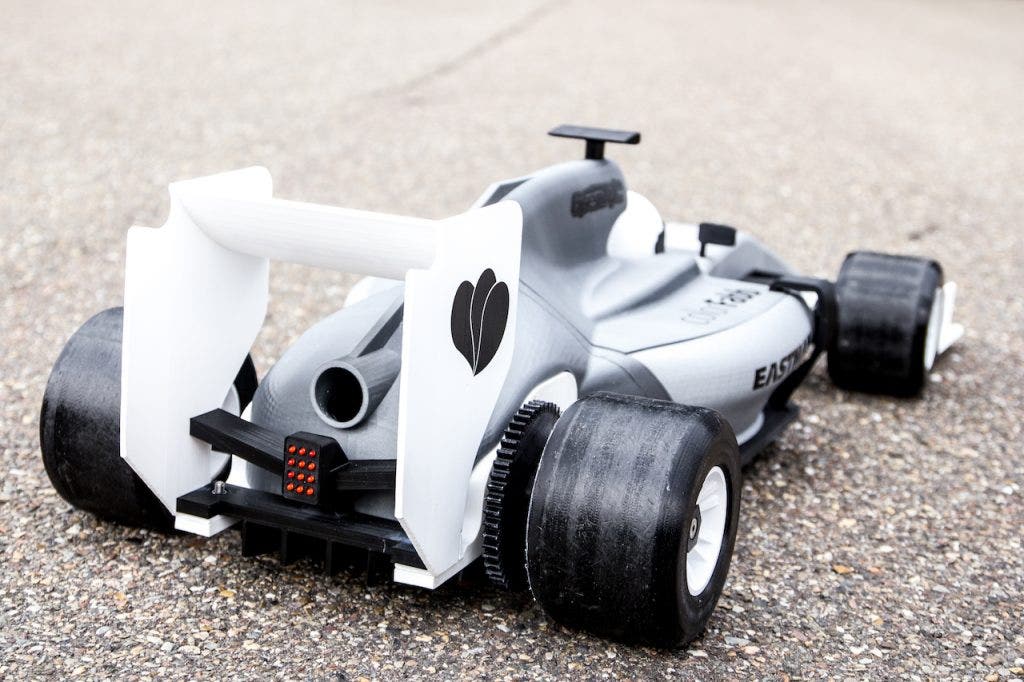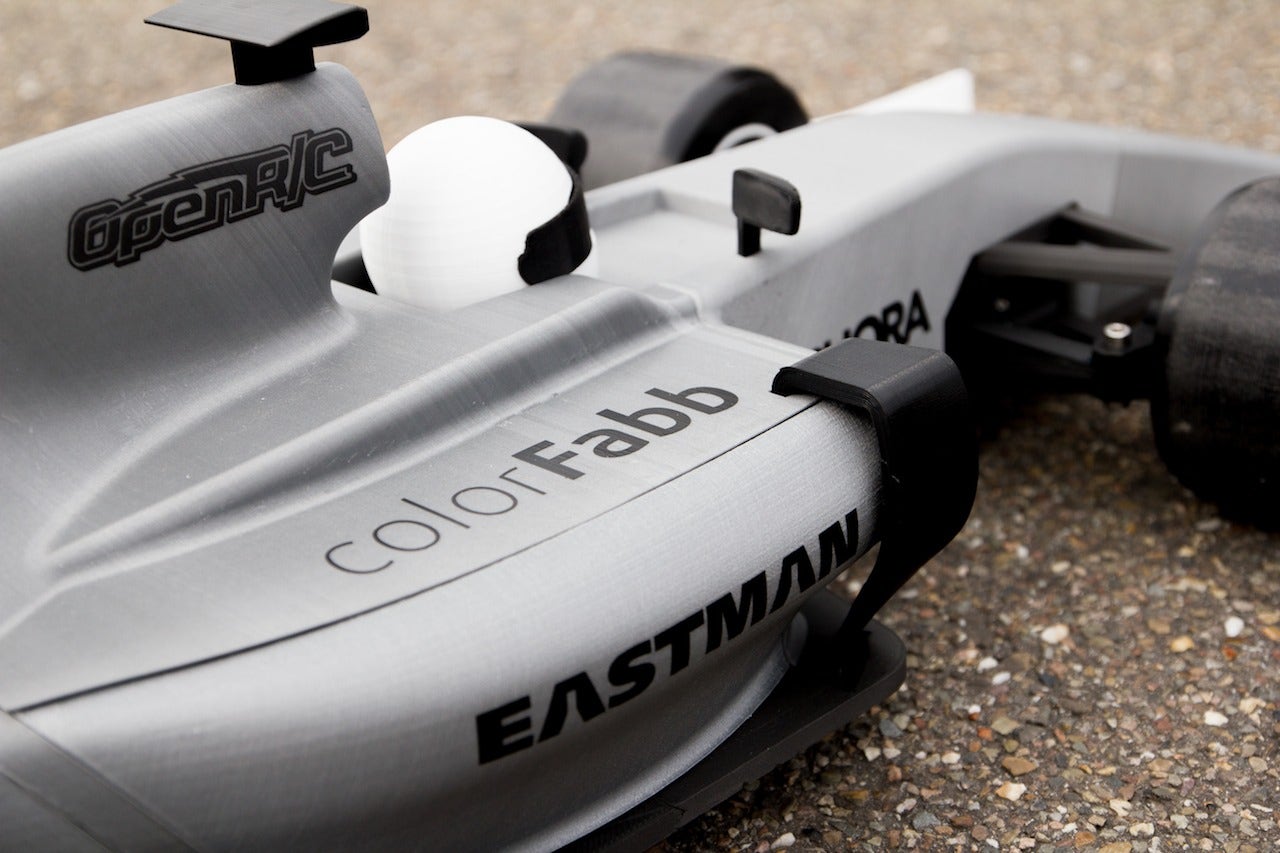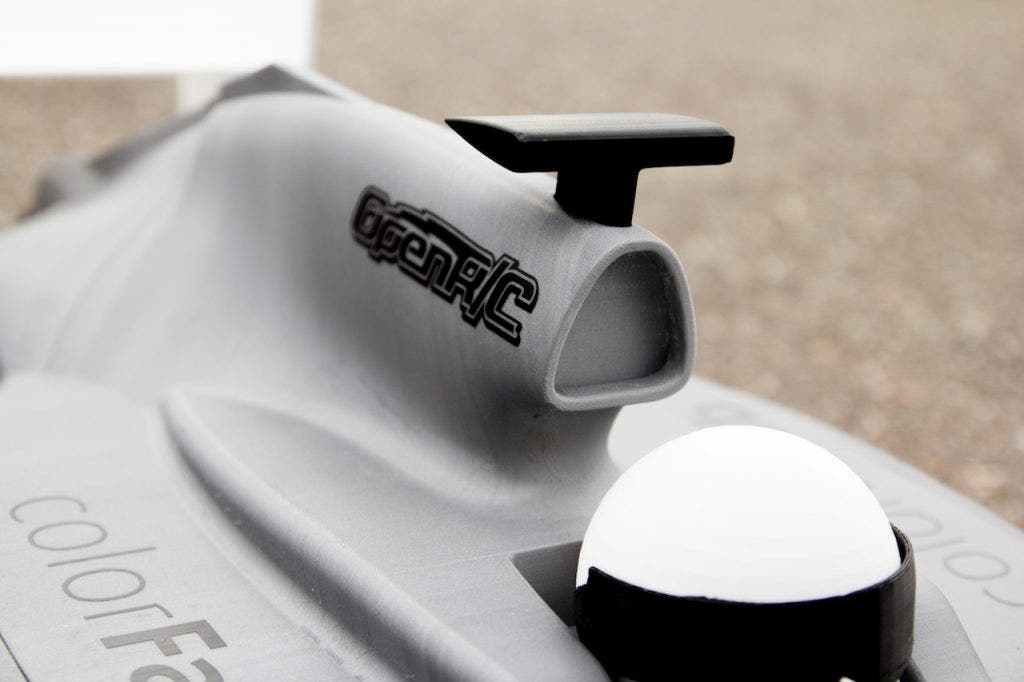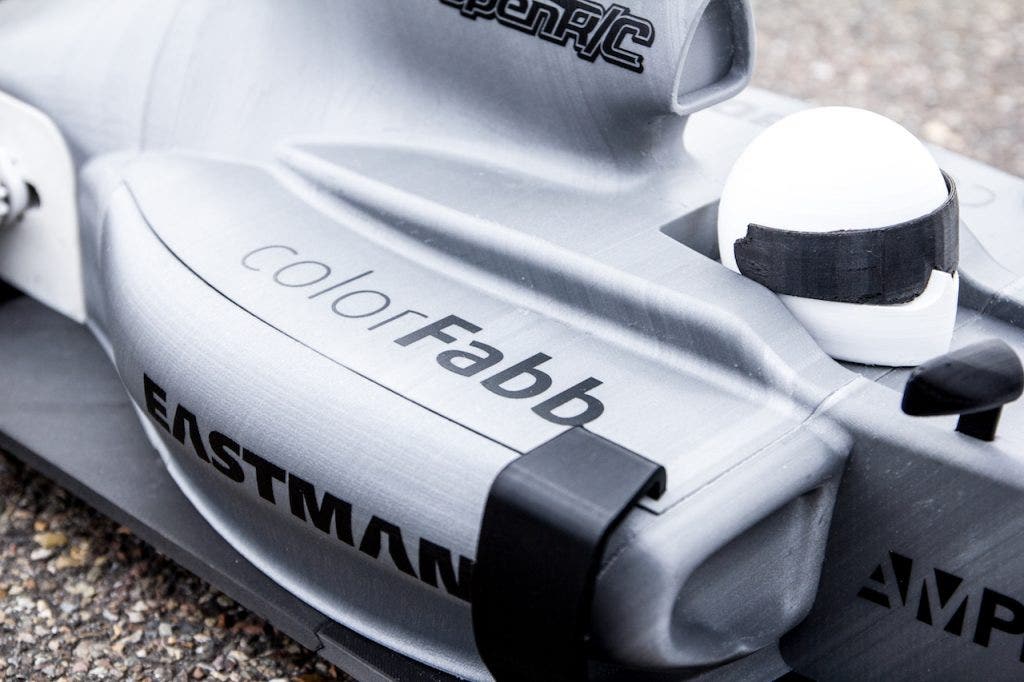 Do you have a question or suggestion?