It is not a secret we like to post prints made of our materials. More so if other people and companies have made them and recently we were contacted by Buro Ruig from the Netherlands about an exciting project they have been involved in, using our Color on Demand PLA filaments. They have been printing… parasites. Now here's a story worth telling.
Buro Ruig has been a colorFabb customer for several years now and active as a design service, founded in 2016 by Peter Overgaauw and Ivar Kraaijevanger. They design and produce for their customers, using 3D printing, milling and laser cutting. They are also involved with 3D scanning by scanning people full-length.
Buro Ruig has 15 3D printers what makes them able to produce small series from tens to hundreds of prints. It is possible to arrange all kind of designs with them. For more information please do not hesitate to contact them via mail or phone.
We have been in touch with co-founder Ivar Kraaijevanger about the project they have been working on for Boehringer-Ingelheim. Boehringer-Ingelheim is a pharmaceutical company, with a business unit in animal health. In 2019 they will participate to the World Veterinary Parasitology Congress (WAAVP) and want to offer to teachers and researchers in parasitology a gift. Together with the parasitologists at Boehringer-Ingelheim Animal Health business unit and Makerpoint Utrecht, Buro Ruig 3D designed and produced the two type of parasites, Demodex and Sarcoptes. Both parasites were 3D printed 500 times in about 4 weeks time, a 1000 prints in total!
These parasites are common among different mammals, including humans. The participants of the event will receive the 3D printed parasites to get a view of the parasites and to give them the possibility to show them to their students.​ These prints were made with a 0.1mm layer height and 15% infill.
For this project they needed a very specific color and ordered 10 XL spools of RAL 1015, which we gladly produced for them. Asking why they choose colorFabb, Ivar says, "We use colorFabb as our supplier due to the constant quality of the filament, broad range of filaments and fast delivery. Color on Demand as a service was used since we wanted to approach the real color of the parasites as close as possible. The Demodex (small, green one) was already available as colorFabb's Greenish Beige PLA/PHA. The Sarcoptes (the broad yellow one) was not available as a standard color in colorFabb's portfolio. Among the already matched RAL references was one color that came very close. After a test print with this color, RAL 1015, and sent it to our customer who was satisfied with the color. After their approval we commenced production."
As for the printers, Buro Ruig uses Ultimaker printers exclusively and they are using quite a print farm that would make any 3D printing enthusiast jealous:
3x Ultimaker 3
2x Ultimaker 3 Extended
2x Ultimaker 2+ Extended
7x Ultimaker 2+
1x Ultimaker S5
Yup, that's 15 Ultimaker printers in total. Says Ivar, "We chose Ultimaker due to their reliability and accuracy. Also, by chosing one brand one does not have to change slicer settings per printer but only small adjustments in the Cura to get a g-code for all our printers. This enables us to deliver a constant high quality to our clients. Aside from that, they have a great presence when shown in public and they are handy when moving around." They have set their printers in cycles of 24 hours so they only have to re-start once and loose minimal time by printing during the night and weekends.
Color on Demand
With Color on Demand design companies like Buro Ruig can now adapt faster to accomodate the wishes and needs of their customers. By making the treshold as low as a 2kg spool for a unique, custom made color the proverbial sky is the limit when it comes to choice and options.
We have developed a new filament production method which not only allows more flexibility to produce a great, unlimited amount of colors, but is so efficient that even very small amounts of filament can be produced efficiently at no higher costs compared to ordinary filaments. Color on Demand initially starts with the material most popular in the market right now: PLA. With Color on Demand, the potential colors on offer can be in the thousands.
Color on Demand is produced on spools containing either 2kg or 750 grams. The 750 grams option is only available for colors already matched. All new colors are produced on 2kg spools only. Curious about the spool size? Check our FAQ.
Color on Demand is a first new step into the direction of customization of filaments for the end users. Starting with PLA and RAL, the possibilities to expand to other materials and color references are plenty and will be implemented at a later stage.
Basically, color on demand will enable the maker / 3D Printer user to pinpoint specific projects and claim a different position in the supply chain with exactly that color that is requested. Printing with Color on Demand on the Ultimaker printers is easier than ever since we uploaded the settings into the Ultimaker Market Place in Cura 3.6.
Questions? First check the FAQ section we made. Or contact us by sending us an email: sales@colorfabb.com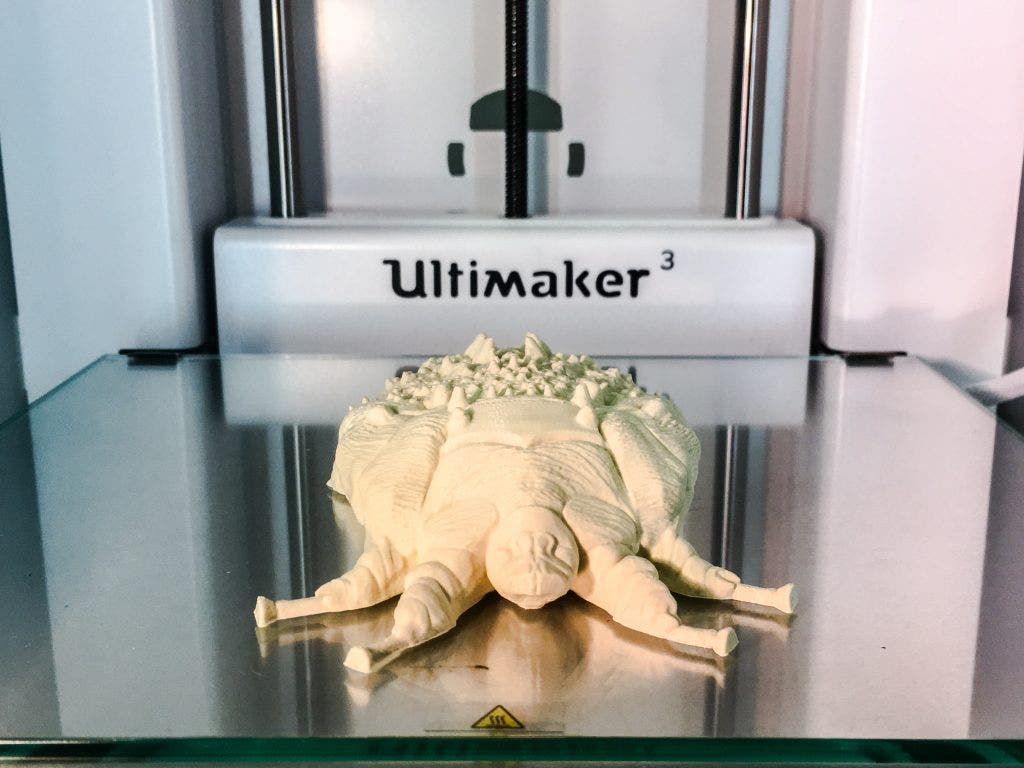 Parasite design by Buro Ruig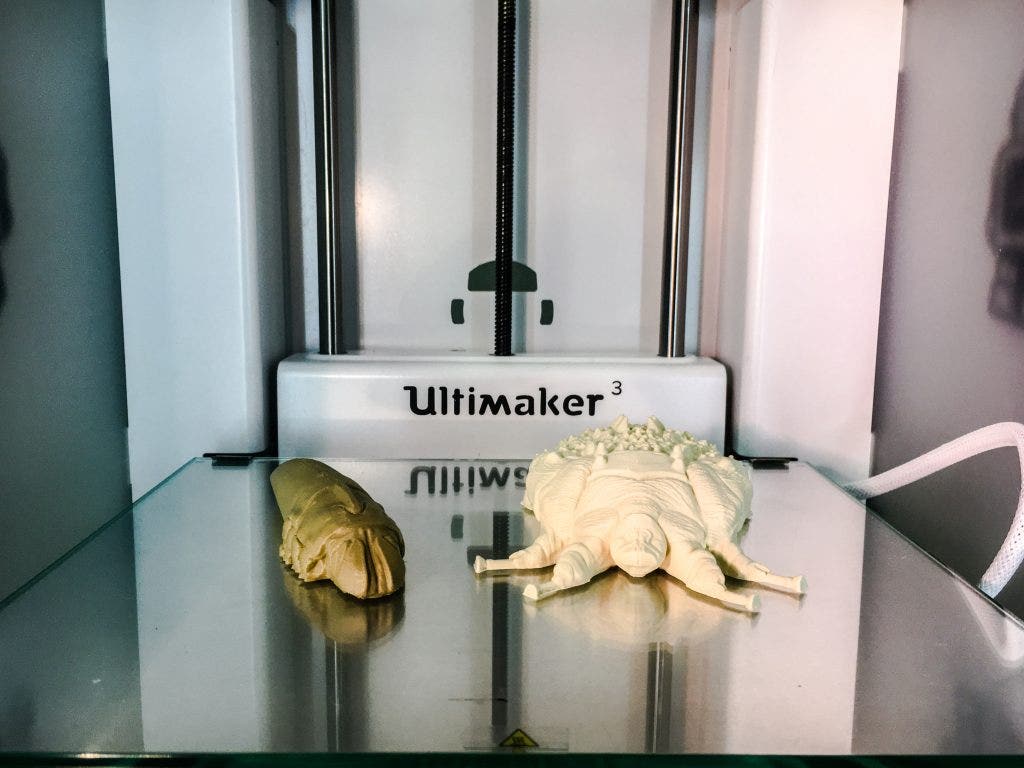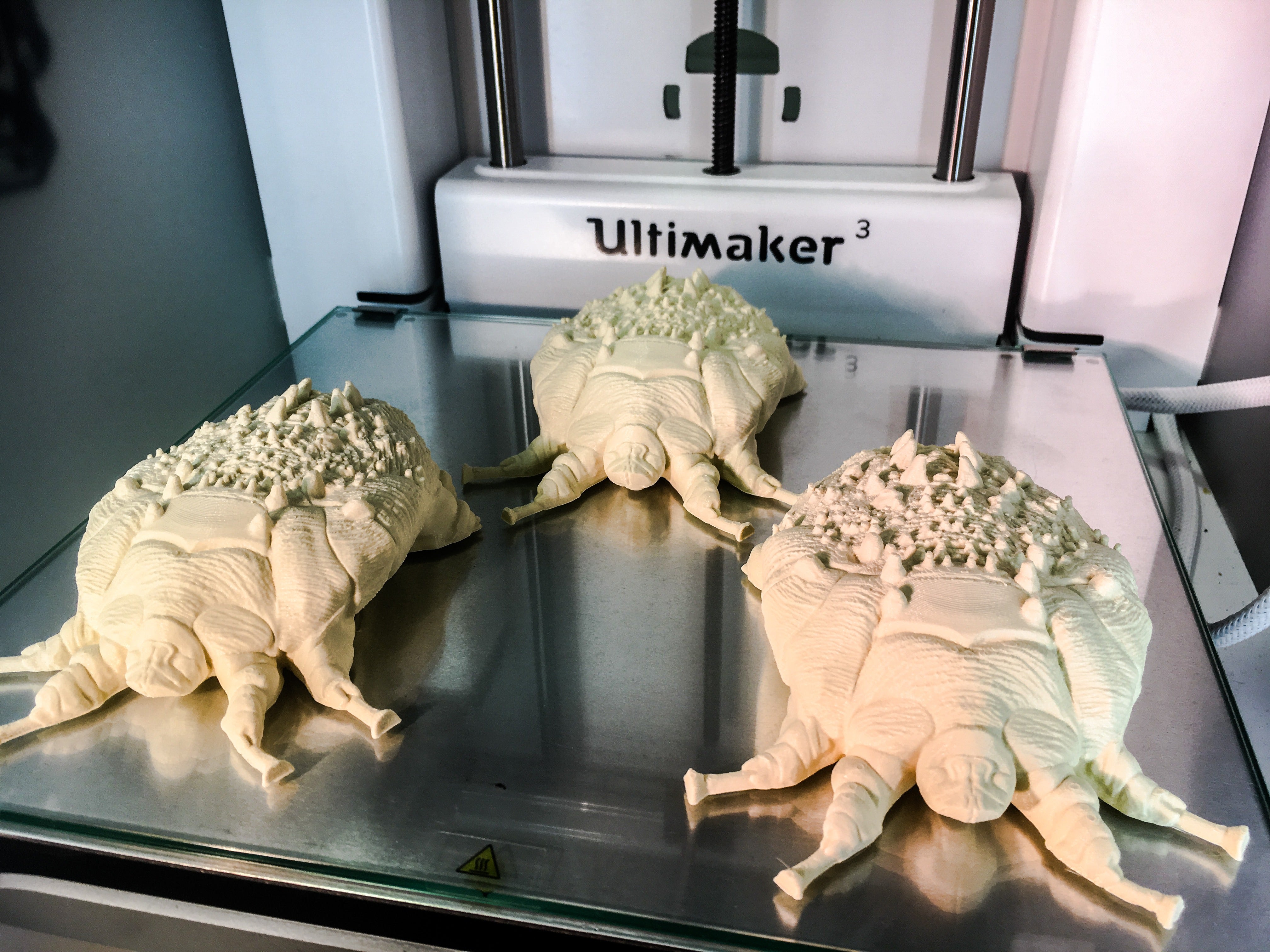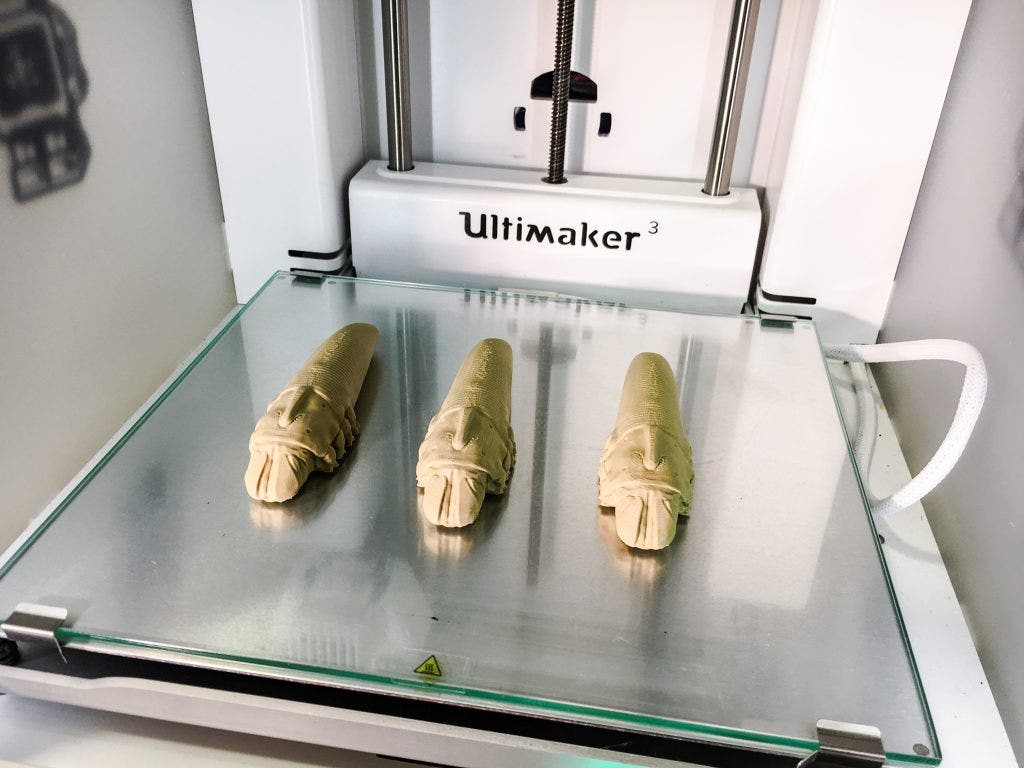 Printing made easier with Color on Demand in Cura 3.6
Do you have a question or suggestion?