Shipping
Frequently asked questions
We offer various shipping options, depending on the destination, where you can choose the one best fitting your urgency of the shipment.
Shipping times are calculated from the moment the parcel leaves the colorFabb factory and are approximate lead times given by DHL and FedEx to us. There can be various causes a shipment will be delivered later (customs and other delays). Please make sure that your order is being shipped to an address where the parcel can be received during office hours.
We ship daily and mostly from stock. Exceptions are when an item is out of stock and Color on Demand spools, which are made to order. Please check the stock levels when ordering. If not in stock we will have new stock produced mostly within a week or sooner and your order will be shipped then.
Webshop orders placed and paid before noon (CET) will ship the same day. You will receive a notification with tracking details once your order has shipped. Is the link inactive? It can take up to 12 hours for your shipment to be visible within the DHL network.
In a rush or need a large order shipped fast? Please contact us to discuss the options.
Questions about your shipment? Please contact us at logistics@colorfabb.com
For The Netherlands, Belgium and Germany we allow partial shipments. For all other countries we only ship when the entire order is complete.
After your order has left our warehouse you can trace its whereabouts using the track&trace code send to you by email. Please visit the DHL website to enter your track&trace code.
Various shipping options have various lead times to many countries. When you check out we offer various options (at least 2) for you to choose from. With this you will see the lead times. Please note that these are estimated lead times given to us by DHL. Circumstances beyond our control (like custom delays, force majeure) can delay your package. We cannot be held responsible for this. The given lead times were accurate at the time of publishing. If you encounter a delay, please contact us. If you need filaments faster than we can supply through our regular channels, please contact us. Indicated lead times are from the moment of shipping.
Dutch, Belgian and German customers can opt to collect their order at colorFabb. Please choose the Pick up at colorFabb option when checking out.
Please note that all orders need to be ordered online and paid in advance. You will be notified when your order is ready. Please do not randomly show up right after ordering.
This article has important information regarding Brexit and the actions colorFabb has to take to make the transition as smooth as possible.
Short summary:
- Companies NEED to provide their EORI and VAT number
Due to the current uncertainties and adjustments around Brexit shipments may be delayed significantly. Due to requirement of extra paperwork for all UK-bound shipments, and the time it takes to update software of DHL, governments and third parties further delays are to be expected. We do everything we can to ship as soon as possible.
What's going on?
To state what is already widely known: As of January 1st 2021 the UK has left the EU common market and with that the free trade of goods between the UK and mainland EU countries have ceased. Ordering with colorFabb, and with other companies from the EU, will not be as hassle-free as it used to be. We have been in close contact with DHL, our main forwarder for parcels, about the current situation. Note that there is still a lot of uncertainty around the entire Brexit process, shipping, import duties and procedures to be followed and we doubt this will be cleared up in the weeks to come.
What will change for you?
Next to changes to Customs procedures, changes to UK VAT regulations will be introduced on 1 January 2021. This regulatory change is not part of the EU-UK Trade and Cooperation Agreement, and applies to shipments being imported into the UK from any country worldwide.
Due to the extra paperwork involved with shipping, expect longer lead times from the moment we ship until your parcel arrives. Since January 2021 we have limited the shipping options and also the shipping costs have increased as well for the service available, DHL Express. Free shipping from a certain amount of ordered goods has end given the increased costs.
With regret we have to inform you that colorFabb is no longer allowed to ship orders to Russia.
We are sorry for all the inconvenience this may cause you. Don't hesitate to reach out in case you happen to have any questions.
Shipping Options
DHL and FedEX are colorFabb's preferred partner for worldwide shipping.
DHL Express
Guaranteed door-to-door delivery by the end of the next possible business day. Note: DHL Express is not always the fasted option. Sometimes DHL Europlus is faster than DHL Express.
Time-sensitive international shipping needs. Be carefull: sometimes DHL Europlus is faster than DHL Express.
Proactive delivery notification available on request
Standard booking procedure and customer support
Available from and to all pickup and delivery locations worldwide
DHL Economy Select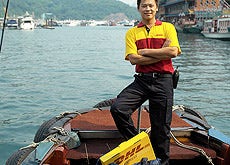 Most convenient for Europe.
Door to door delivery of single or multiple shipments and pallets within a certain number of days
For less urgent and usually heavier shipments

Fast and reliable delivery

Proactive delivery notification available on request

Limited collection and delivery locations
FedEx Connect / FedEx Crossborder

A simple and cost effective FedEx postal service for mail up to 30 Kilo. Also called P2P TrakPak.
NOTE: FedEx pickup only happens once a week.
Operational process flow to track and trace the parcel.
Delivery to over 220 countries and territories.
DHL Europlus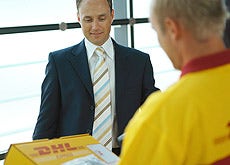 The best Benelux option
DHL Europlus is developed for the business market. So do you ship to business customers in the B2B market? Then DHL Europlus is the solution. You choose DHL Europlus if:
You deliver to companies, handy in connection with the delivery times.

Your packages weigh up to 31.5kg.

Your packages meet the sizes 120x60x50 cm.

Note: the size of the package must be at least 15x11x3.5 (l, w, h) cm.
DHL Parcel Connect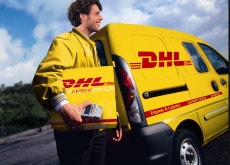 In addition to DHL Europlus, an additional shipping option is available.
DHL Parcel Connect has been developed for European shipments to consumers (private addresses).
How does DHL Parcel Connect work?
Home delivery or parcel shop depending on country

At least 1 delivery attempt, 2 possible at the request of the recipient

Includes signature for receipt
DHL Service Point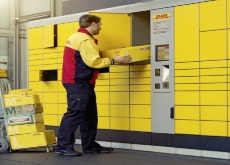 If you send parcels via a DHL ServicePoint, you are sure that it is all right.
You can also receive packages here.
Handy, because then you do not run the risk of missing the delivery person.
You will receive a message as soon as your package is ready.
Don't forget to bring a valid ID to the store?
Check the opening times of package points in your area via our DHL ServicePoint finder.
Our DHL Lockers in public places are often available day and night.