COLORFABB'S BIODEGRADABLE AND SUSTAINABLE FILAMENTS
CIRCULAR MATERIALS DESIGNED BY NATURE
Polyhydroxyalkanoate (PHAs) polymer filament is a material made and eaten by microorganisms (bacteria). PHA is often called the sleeping giant of polymers. It provides a unique opportunity as a solution for reducing greenhouse gases, environmental plastics pollution, and establishing a circular economy.
Our filament allPHA is made out of natural materials as a replacement for traditional petrochemical plastics. One could label this material as bioplastics and biopolymers. They are based on various PHA building blocks.
allPHA is 100% biodegradable and since it is a fully natural material, produced through bacterial fermentation, it contains no microplastics.
With sustainability and circularity at the top of our priorities, we can say we have created a material for additive manufacturing which not only delivers a great material to print with, but is also good for the environment.
PH... WHAT?!
All you need to know about PHA in three short paragraphs!
WHAT IS PHA?
PHA is a polymer (plastic) made by an extensive variety of microorganisms. It is produced by bacterial fermentation, where bacteria are overfed, creating 'fatty cells'. PHA is a natural polymer that has not been chemically modified.
Because it is an all-natural product, PHA is biodegradable (faster & easier than PLA) and therefore minimizes pollution.
NO SUCH THING AS WASTE.
PHA that accidentally does not end in waste collection schemes can be biodegraded safely by nature itself. PHA materials do not release toxic microplastics into the environment.
So, if you print with allPHA and you have some failed print material left, don't throw it in the bin, throw it in your garden instead!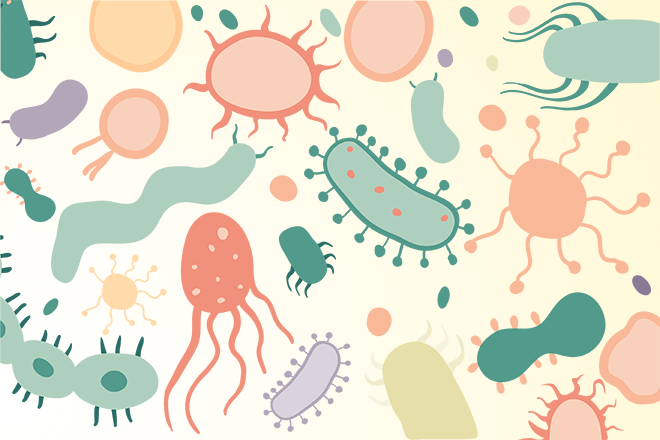 DIFFERENT KIND OF PHAS?
Different kinds of bacteria produce different kinds of PHA. PHA is difficult to use by itself. We at colorFabb combine multiple kinds of PHA to make it into a filament. It's our secret recipe!
We only add bio-friendly additives to facilitate properties, effects and colors, so that it is 100% biobased and 100% biodegradable!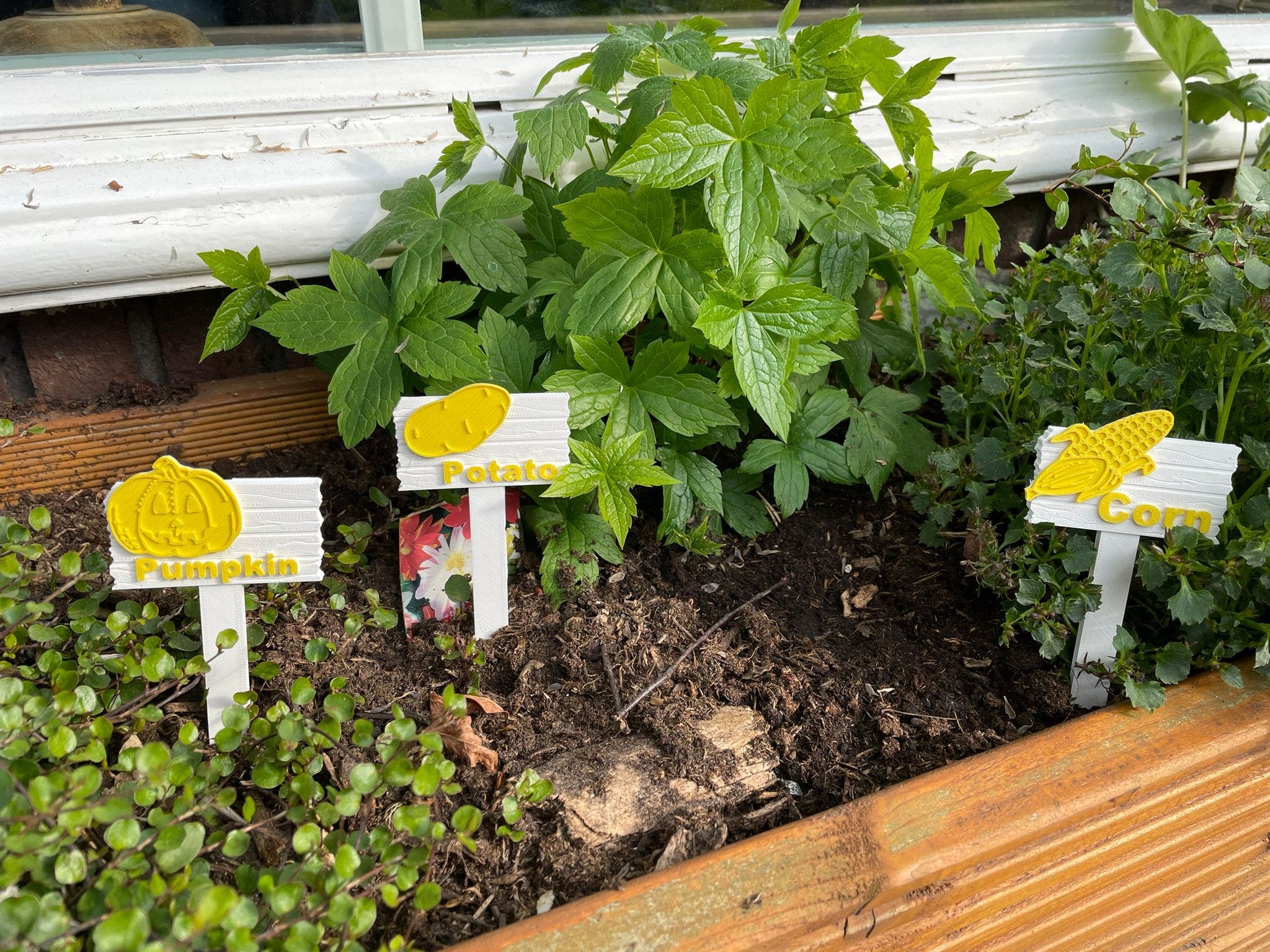 SO WHAT CAN I DO WITH ALLPHA?
Big changes start small. In this vegetable garden, all crops have their own name tag printed with allPHA. If the tag is accidentally left behind, nature itself will take care of it! The name tags will simply be food for the bacteria and critters living on and around it.
allPHA printed products can be composted at home or in industrial composters and can be recycled. When littering occurs with products printed with allPHA, they simply biodegrade back into nature, unlike plastics. This includes in the ocean – without generating microplastics!
allPHA 3D printing applications are the future for agriculture, design, lighting, packaging, process industry, textile, art, medical and even jewelry.
The sustainable future is in reach, now more than ever!
START COMPOSTING YOUR ALLPHA NOW!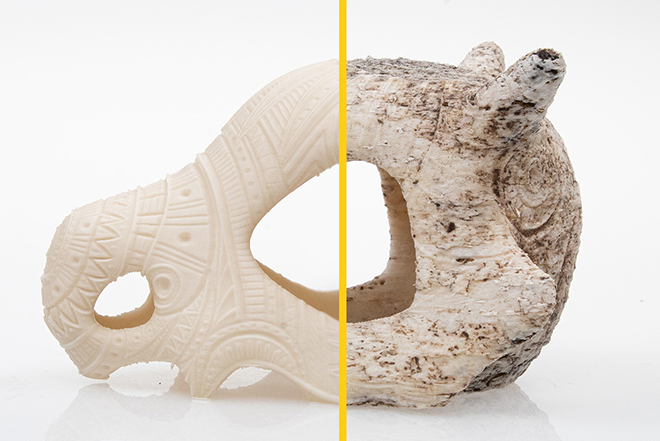 BEFORE
We at colorFabb tirelessly test our products in different environments. A few months ago we put a few allPHA prints in our compost heap to measure decomposition.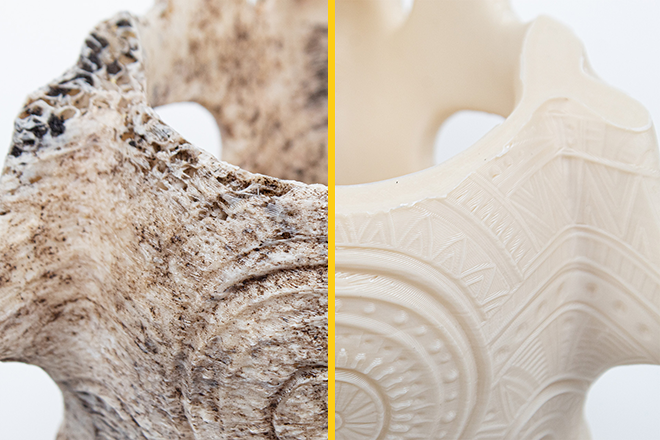 AND
If you look closely at the print, you can even see tiny critters having made it their home!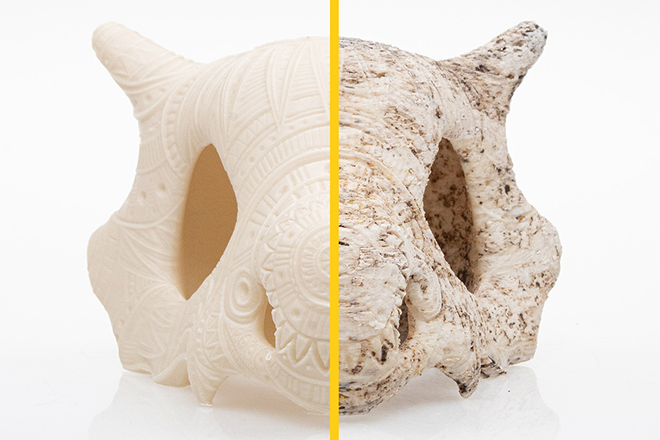 AFTER.
In only a few months time, the print has already started decomposing. It has become a home to many different organisms and has started its new journey towards being fully biodegraded back into the earth.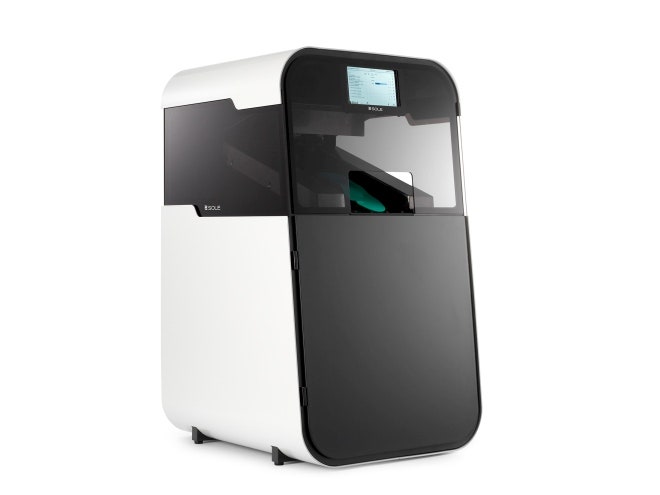 HOW TO BE MORE SUSTAINABLE?
"3D printed insoles are here to stay" according to Jan-Peter van den Meerendonk, Business Developer from PodoPrinter B.V.
"PodoPrinter currently offers an easy workflow in which customers can 3D print insoles using our SOLE printer, PodoCAD software and lightweight foaming thermoplastic polyurethane (TPU). This allows our customers to reduce their waste stream by 80% compared to conventional EVA material! But we want more....
Having a flexible, lightweight insole that is soft to touch and made from PHA is our ultimate sustainable goal. Reducing the waste stream of manufacturers and users of the insoles even more.
We enjoy working with the R&D teams of colorFabb and PHAradox, a Helian Polymers brand. The plan is to develop this in 2022. Their fast, agile development cycle and their expertise of PHA is world-class".
Jan-Peter van den Meerendonk, Business Developer, PodoPrinter B.V.
REDUCING CARBON FOOTPRINT BY A THIRD!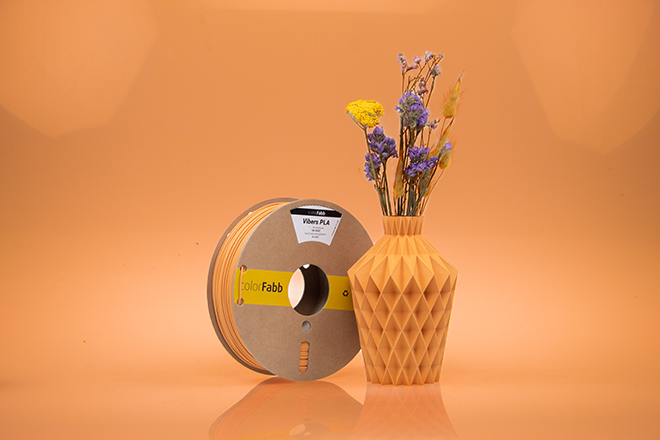 WHAT IS VIBERS?
In cooperation with the Dutch company Vibers, we've developed a biobased formulation including 10% elephant grass. This type of grass grows incredibly efficient and catches 4 times the amount of CO2 per acre compared to a regular European forest. It's grown on fallow soil not used for food cultivation and doesn't need additional irrigation.
What nature provides is enough for this plant to thrive. Due to the leaves being discarded overtime, the soil receives important nutrients and revitalizes the soil. Once a year the crop is harvested, but only the tops, therefore the biodiversity remains intact.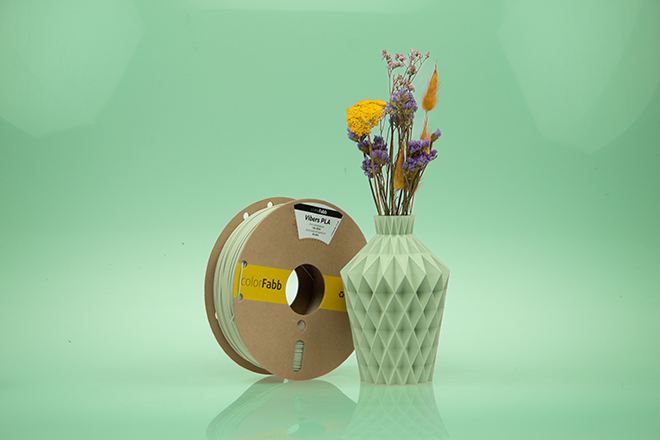 SO WHAT DID WE DO?
We've created a PLA filament adding 10% elephant grass by VIBERS.
Adding color to this formulation is what makes it standout from all the other fiber-filled materials in the market. If you look closely, you'll see a hint of the cellulose fibers on the surface of each 3D-printed part.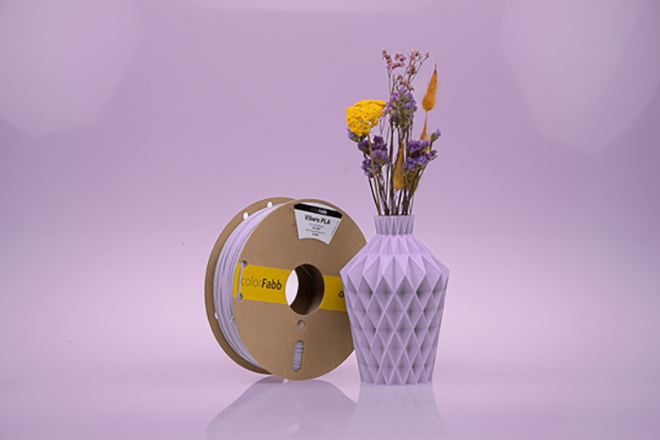 LEAVING LESS FOOTPRINTS!
Through our collaboration with the Dutch company Vibers, we've been able to formulate the filament in such a way that it reduces its carbon footprint by a third compared to regular PLA.
This filament comes on a cardboard spool made from recycled cardboard to further minimize the use of single use plastic.
Order your sustainable alternatives here:
MEET OUR PRODUCT HERO
Who knows all about PHA materials.
PHA shows exceptional layer to layer adhesion in most printing conditions. The material feels tough and capable and is stable to very high temperatures (>120°C [248°F]). Unlike other filaments, PHA needs to be printed on a cold bed with 100% fan cooling. As a bonus, using a non-heated build plate allows the users to print much more economical and sustainable, as this saves a huge amount of energy during printing.
PHA is a great material for any project which requires a more sustainable approach. With various end-of-life options and an inherent fade-into-nature property, PHA is a truly circular material.
This filament comes on a cardboard spool made from recycled cardboard to further minimize the use of single use plastic.