Look back at woodFill, our first special 3D printing filament. Launched back in November 2013 it marked the first step into different materials beyond our standard PLA/PHA filaments. There are already many filaments called woodFill in the world, but colorFabb woodFill is the original woodFill.
A BIT OF HISTORY
True story: We produced the first test run of filament late October 2013, put it on the printer and… it worked! Flawlessly! This was mere days before we were off to the 3D Printing Show in London, early November 2013. With the few spools we had we printed a lot of examples, put them in our suitcases and off we went! (By train, it was still the olden days…) We heard the following many, many times during those 3 days:
"It smells like… wood."
"That's because there is real wood in the filament."
"But how did you get the smell in there?"
"Because there is real wood in the filament."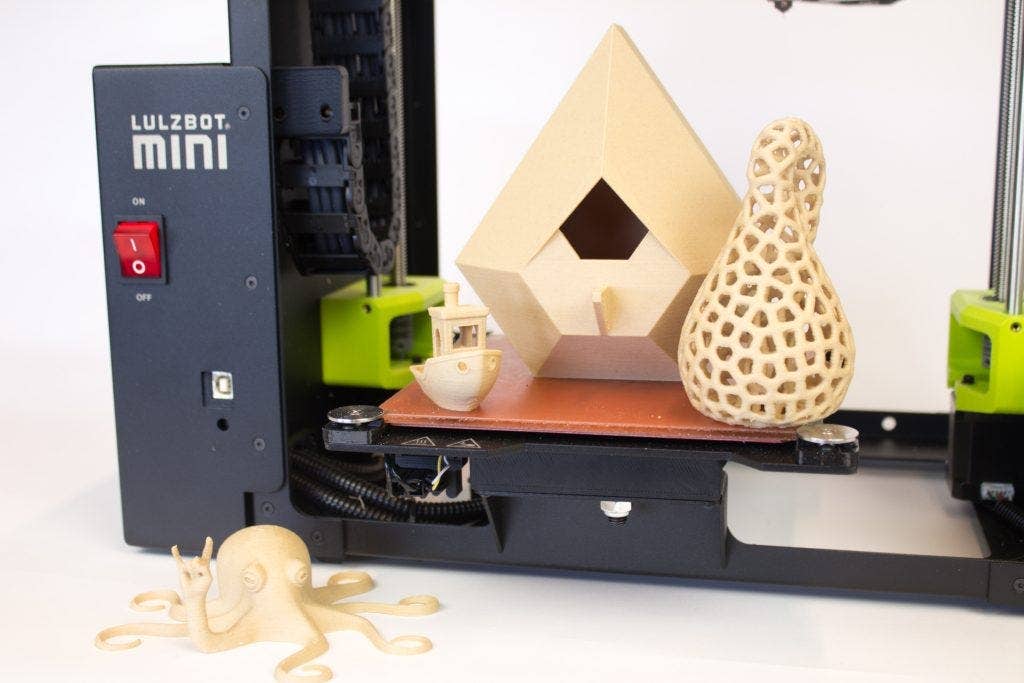 The main component is our signature PLA/PHA, but the wood is what makes the filament truly special.
We started with two variations: woodFill Fine and woodFill Coarse. Problem was that the Coarse could only be printed with a 0.8 nozzle and sales reflected that people were not eager to switch nozzles a lot. Only after a few months we discontinued woodFill Coarse and focused entirely on woodFill Fine, which is now our regular woodFill users like a love around the world.
But a few times every year someone informs if there are still some spools of the Coarse left. Although we have seen great results with a 0.4mm nozzle, a lot of users would be more comfortable printing with a 0.6mm nozzle.
How to print with woodFill
Printing with woodFill is rather easy:
Adviced 3d printing temperature:
195-220C*
Adviced 3d print speed:
40 – 100 mm/s
Advised Heated bed (if you have one, not strictly necessary)
50-60C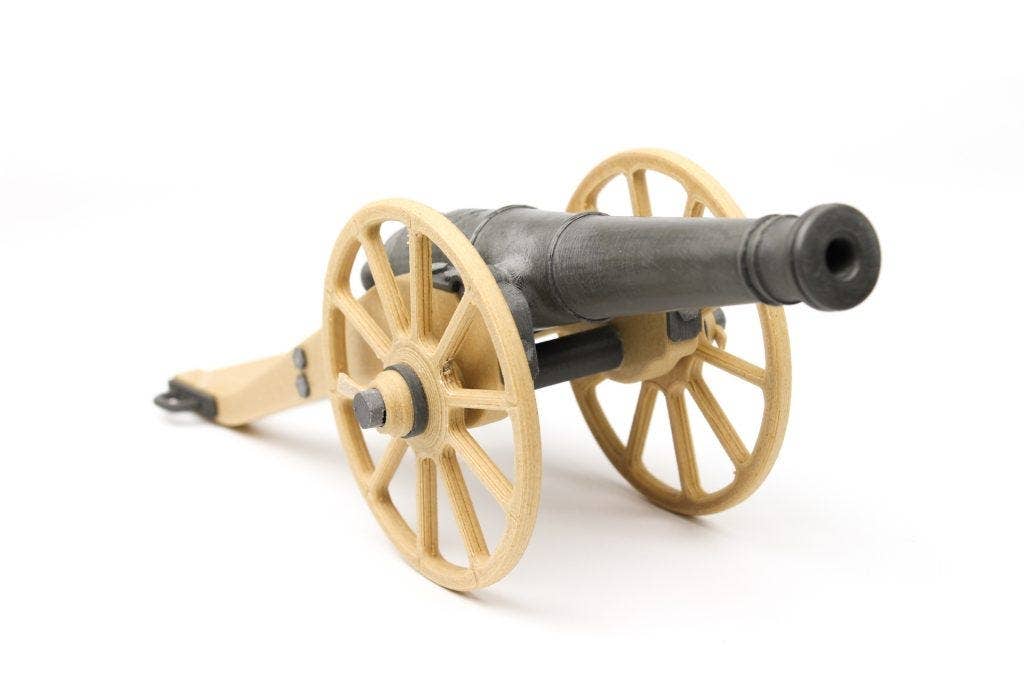 Design by Labern, canon itself printed with steelFill
woodFill has been added to the Ultimaker Market Place. You can easily download and use the settings in the latest Cura version for your Ultimaker printer. These settings have been verified by both colorFabb and Ultimaker to ensure a flawless user experience.
We have literally sent out thousands of woodFill spools all over the world and it has been a solid hit with our customers, old and new. Its ease of printing has really helped, but again: the smell of wood during printing, that authentic woodshop idea has been appealing for a lot of printers. And be honest: the prints look like they have been carved from… wood.
---
woodFill is available now, ships from stock and worldwide.
---
Kawai Tsugite Joint Puzzle by Goette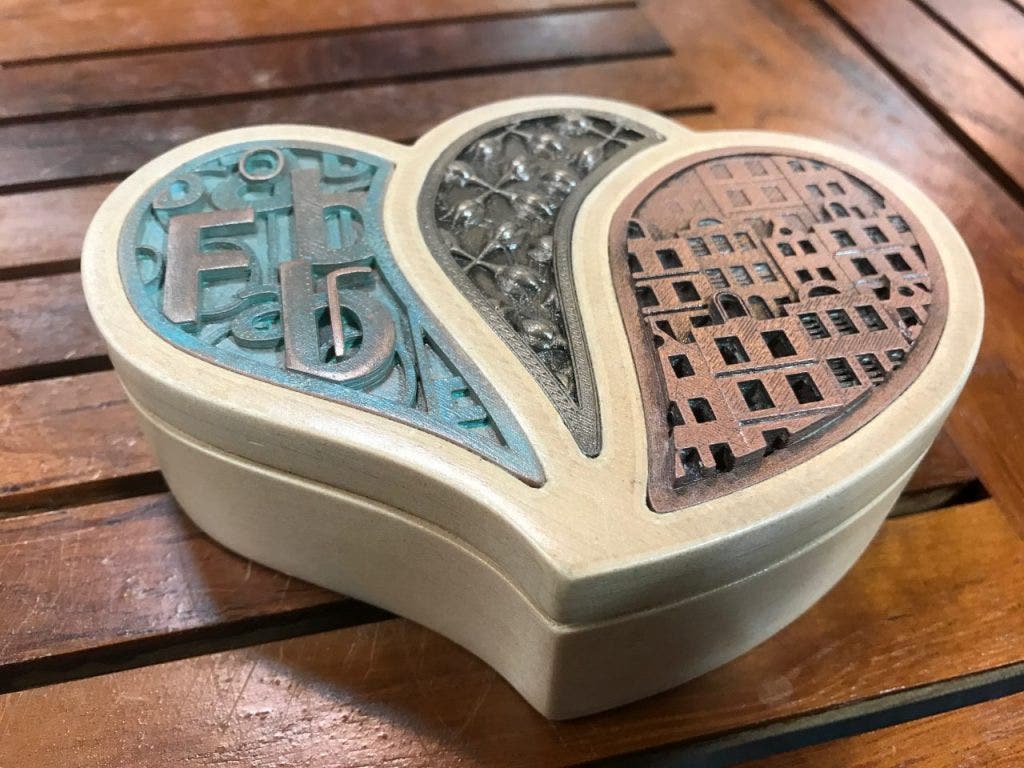 Box designed and printed by Tony Short with bronzeFill and copperFIll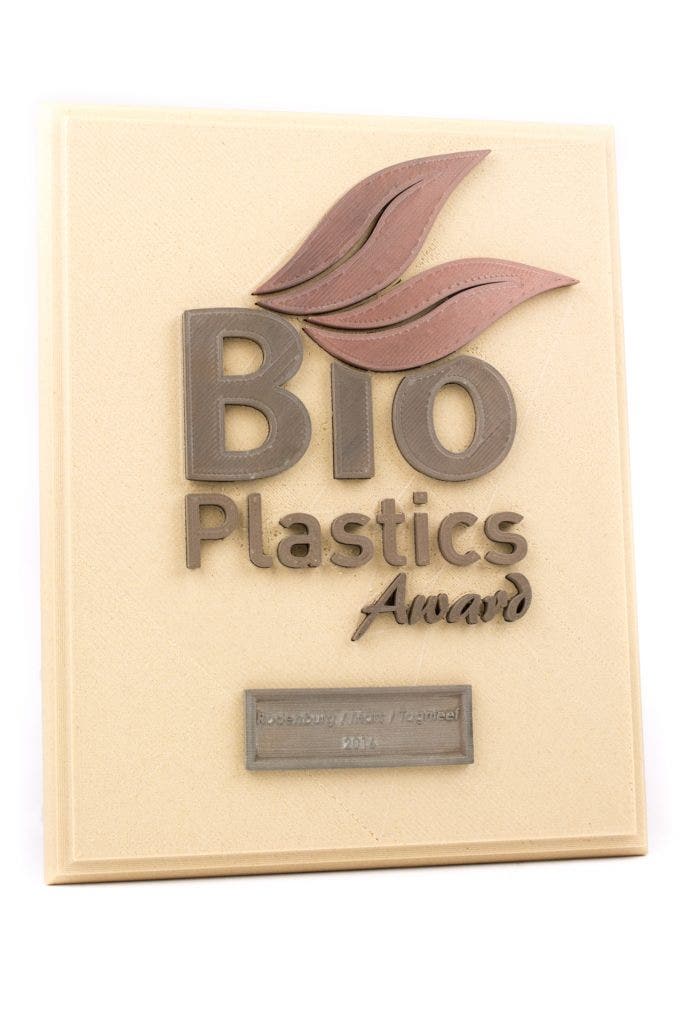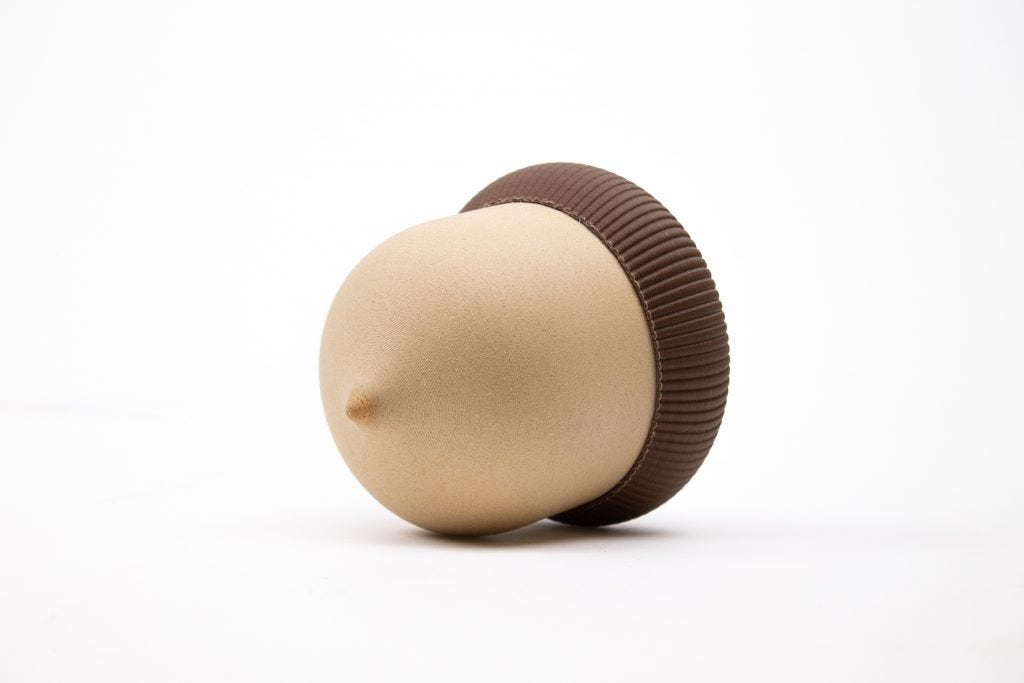 Acorn by Devin Montes, made with corkFill as well
Do you have a question or suggestion?