3D printing allows more businesses to bring their products to the market faster and more efficiently than ever before. The technology, although around for many years, has been a true game-changer in the past decade. At colorFabb, almost eight years young at the time of writing, we have seen 3D printing grow from a mainly hobby-oriented market, originating from the Reprap movement, to a confident additive manufacturing industry where more and more companies have not only made it part of their production and prototyping process, but even it made it their main way of producing.
One company using 3D printing as a way of producing their products is the French company CashMag, which is using various colorFabb copolyesters as their main material to print with. We asked them to tell a bit more about themselves and the way they work.
About CashMag
CashMag is a leading French company in cashing solutions. They provide to their customers products like POS (point of sale) systems, cashing software with specific certifications for the French market and since 2008 Cash Recyclers!
What is a Cash Recycler? "A Cash Recycler removes the need for staff to handle cash at the POS. It automates the payment process at Point Of Sale, improving the hygiene, deleting errors and shrinkage while enhancing security and staff productivity."

With the Cash Recycler in the market they searched for a way to give a boost in productivity. The Cash Recycler was originally made of steel and they found it took long to improve existing products and to prototype new ones. So they turned towards 3D printing: "We started with 15 PRUSA i3 MK3 for our first try, and after several tests and improving our skills to this new technology we were able to produce good results. It lead to the production our first cash recycler 3D printing the 1F. Nowadays, we have 53 3D printers with different sizes and characteristics like Stacker 4 XL, RAISE PRO2+, MODIX BIG 60 etc… In 2018 we created the world first 100% 3D printed cash recyclers: the Desktop, the 5K and the 5T."
CashMag's material of choice
CashMag explains further: "After a long time of tweaking our skills, we searched for a filament with the same characteristics of PETG but a little bit stronger and easy to print without warping. Our team found colorFabb and asked them for a solution. The nGen filament was the golden key! In February 2019, our CEO visited colorFabb in Netherlands to see how filament is produced and met with the colorFabb team in order to establish a good business relationship."
They have also started working with PETG Economy with great results!
At colorFabb we value our working relationships with business partners and actively help to find the best possible material for their application. With CashMag we found that our range of co-polyesters, especially nGen, was the best fit for them. Custom development, as recently highlighted with Gantri is also a possibility. Interested to find out what material suits your needs best?
About nGen
Almost 5 years ago, by the end of 2015, we released a new all-round material called nGen, next Generation, based on Eastman Amphora AM3300. We believed then (and still do) that this filament was a next step for 3D printing materials. It was our goal to bring a filament to the market that has functional properties, looks astonishingly good and prints like a dream.
nGen has been a hit ever since. This is not without reason. It is true all-round material suitable for most day to day 3D printing activities. Its chemical make up ensures a very consistent quality. An advantage over PLA is its elevated temperature resistance: 85 degrees C instead of 55 degrees C, so even in hotter climates (or a hot summer day) the material holds up extremely well. Below is a comparison chart of several of the Amphora based filaments compared to commodity materials like ABS and PLA.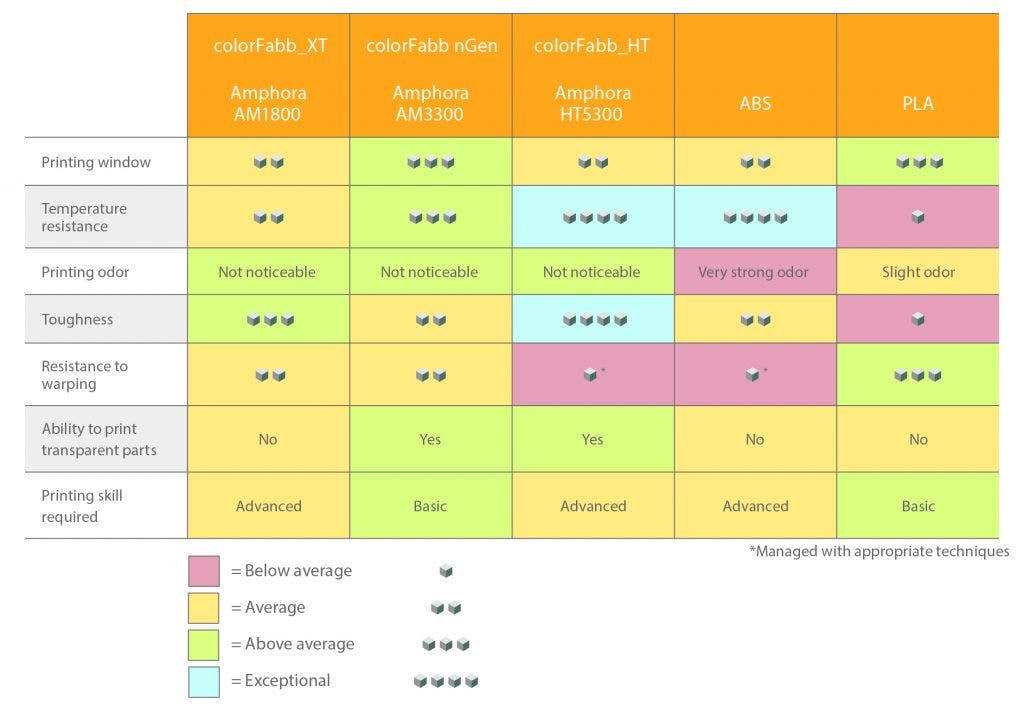 Head to our webshop for more information and processing specifications on the individual article pages or read our blog about co-polyesters.
nGen is an amazing material which enables users to create parts with gorgeous detail and the benefit of long term stability. Don't just take our word for it. Check what others have said!
What customers say about nGen...
"Its just the perfect Filament for me!"
"Printing as easy as PLA, but with better material properties."
"nGen is very predictable and strong."
"nGen is always my "go to" filament. It just prints beautifully. It's strong, handles heat well, reliable, and just looks great."
"… prints like butter ... and the finish is absolutely perfect."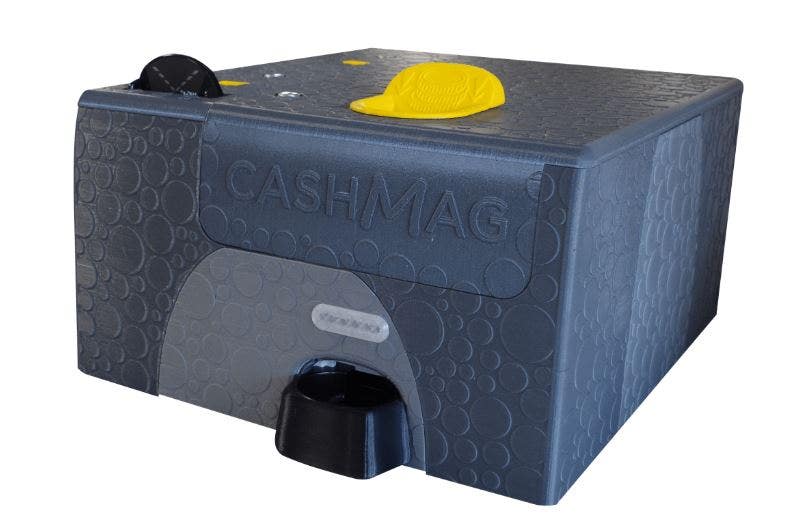 The desktop Cash Recylcer by CashMag – all images by CashMag and used with permission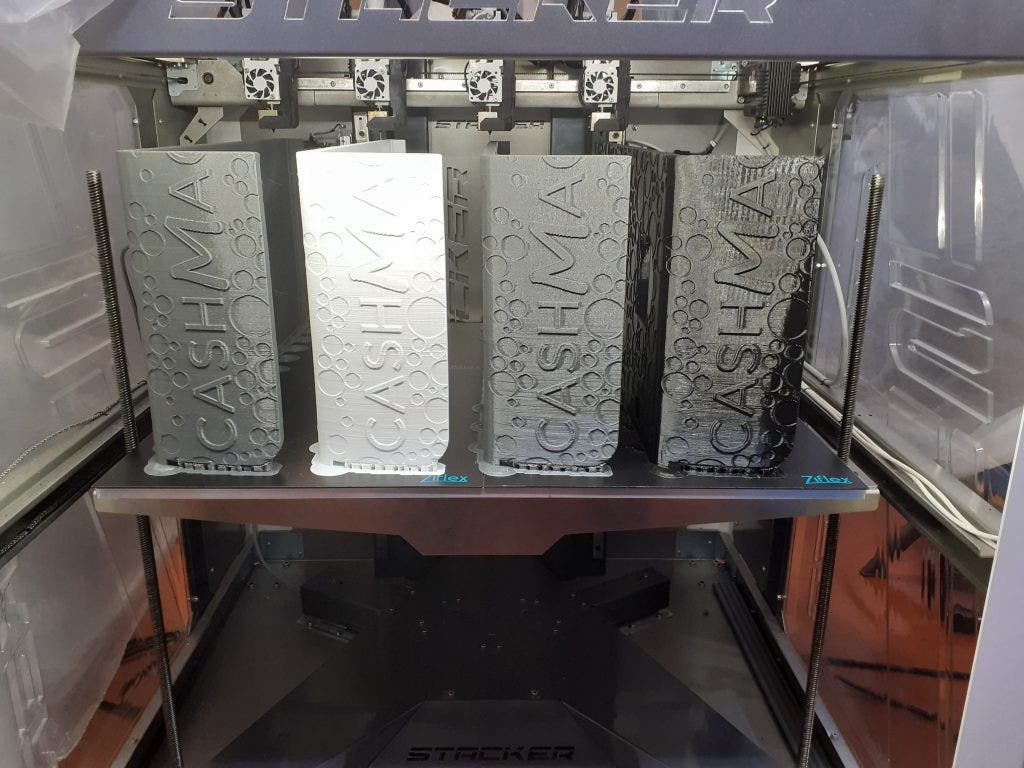 Printing parts on the Stacker S4 XL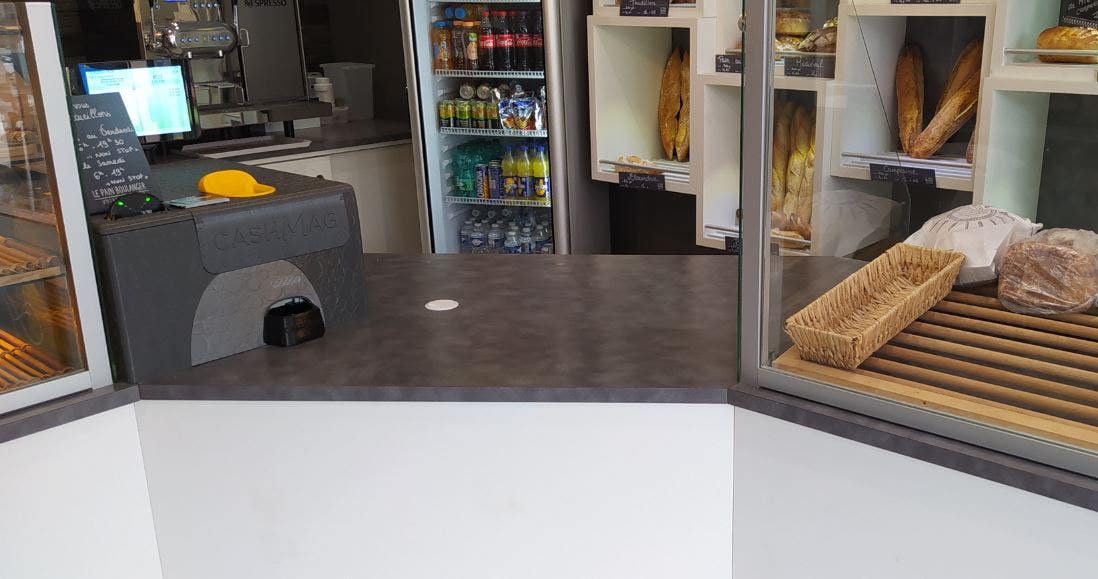 A Cash Recycler in a store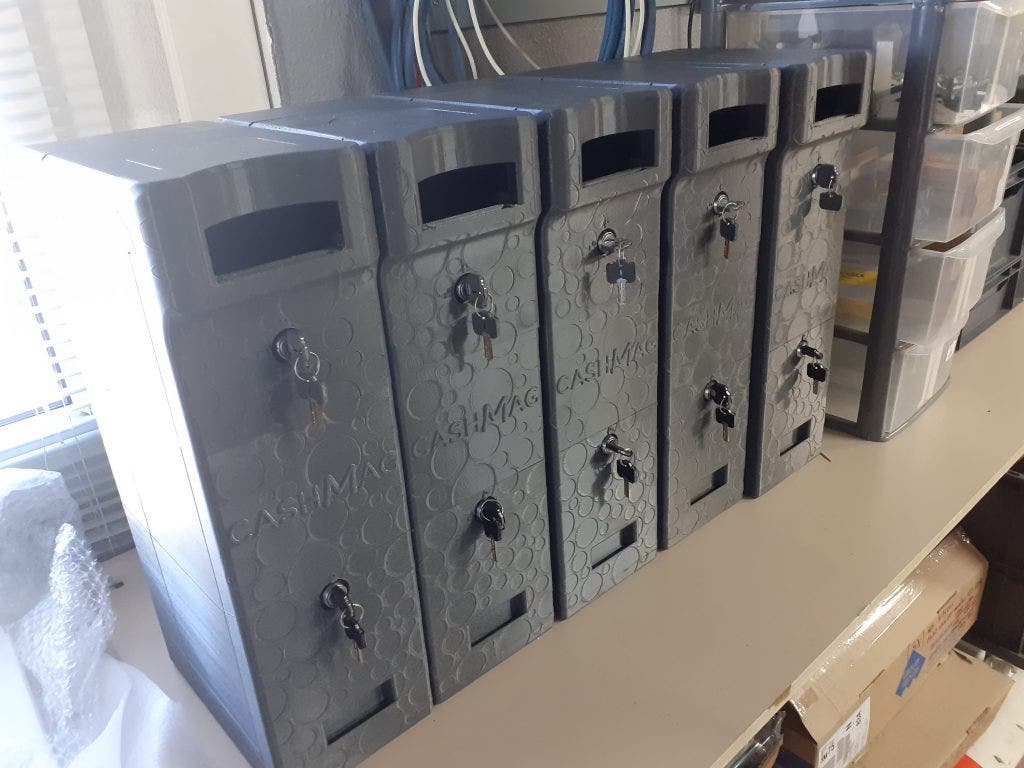 Do you have a question or suggestion?