This week it has been exactly five years that we announced bronzeFill at the Fabcon show in Erfurt. The fantastic material was the first of its kind: our unique PLA/PHA compound with real bronze in it. Straight from the printer parts look almost laser sintered with a matte finish and with a bit of sanding and polishing the bronze particles will start to shine & shimmer unlike any 3d printing filament you have seen before. The weight of the material is something special as well, over 3 times heavier than our regular PLA/PHA.
The uniqueness of this filament was not lost on our users. The announcement was made in May and we took in a lot of pre-orders. A lot. Finally, once we had produced the first batch and started shipping we were sold immediately.
bronzeFill has been a massive hit ever since that summer five years ago and the one that has been in backorder the most. It is one of those bestsellers which is almost constantly in production. Its continuous popularity is testament to its quality and to celebrate we have collected some of the most amazing prints that we have seen. Mind you, these are only a small collection of all the fantastic prints out there (click on the words "Original post" to go to the blog for more information).
STEVE COX
Special mention goes to Steve Cox, who has proven himself to be one of the masters of bronzeFill. He has shared his excellent work over the years. On the right a few examples (and we have one in the office as well!)
AWARDS
Our special filaments are ideally suited for special occasions, like awards. We have printed several ourselves and have seen quite a few popping up online. On the right are our examples.
GIFTS
bronzeFill can also make terrific gifts. The extra weight gives that quality look and feel that normal plastics don't have. See gift box and pens on the right.
IT BELONGS IN A MUSEUM
Even museum pieces, replicas or just awesome prints can be made with bronzeFill.
This is by no means a complete listing of all the amazing prints we have seen, but only a short summary. It has been a fan favorite ever since its launch half a decade ago in 2014 and was followed by copperFill, brassFill (since discontinued) and steelFill in our special filament range.
---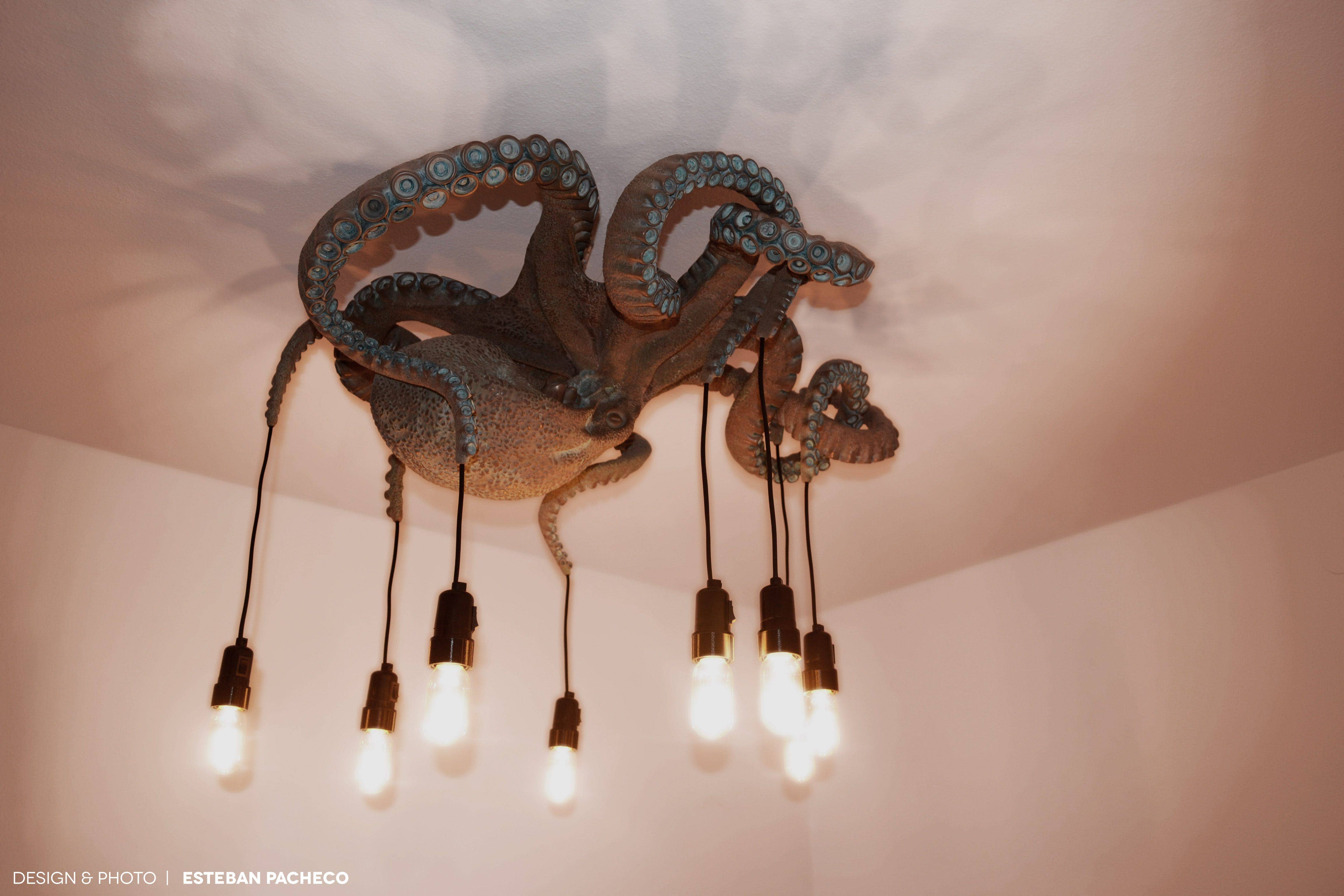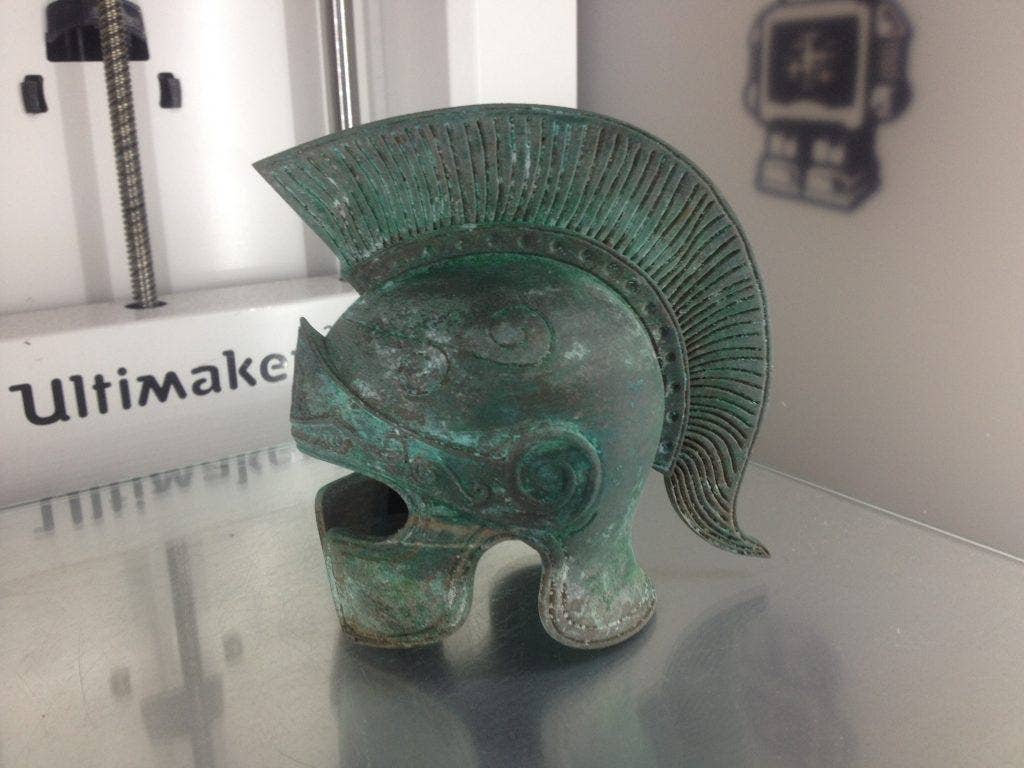 ---
bronzeFill is available now and ships from stock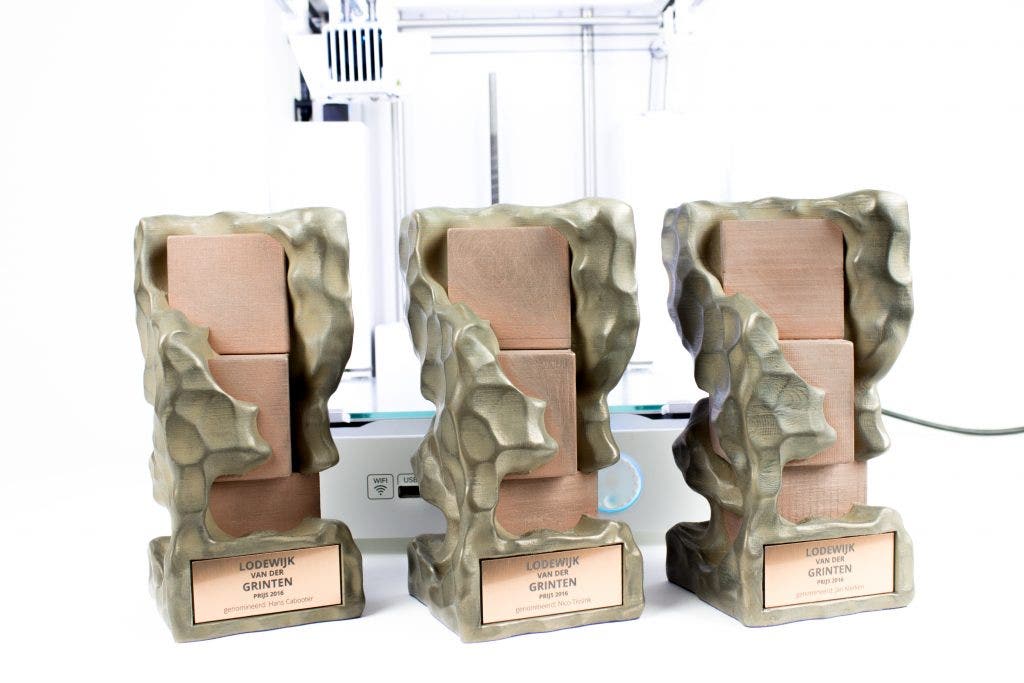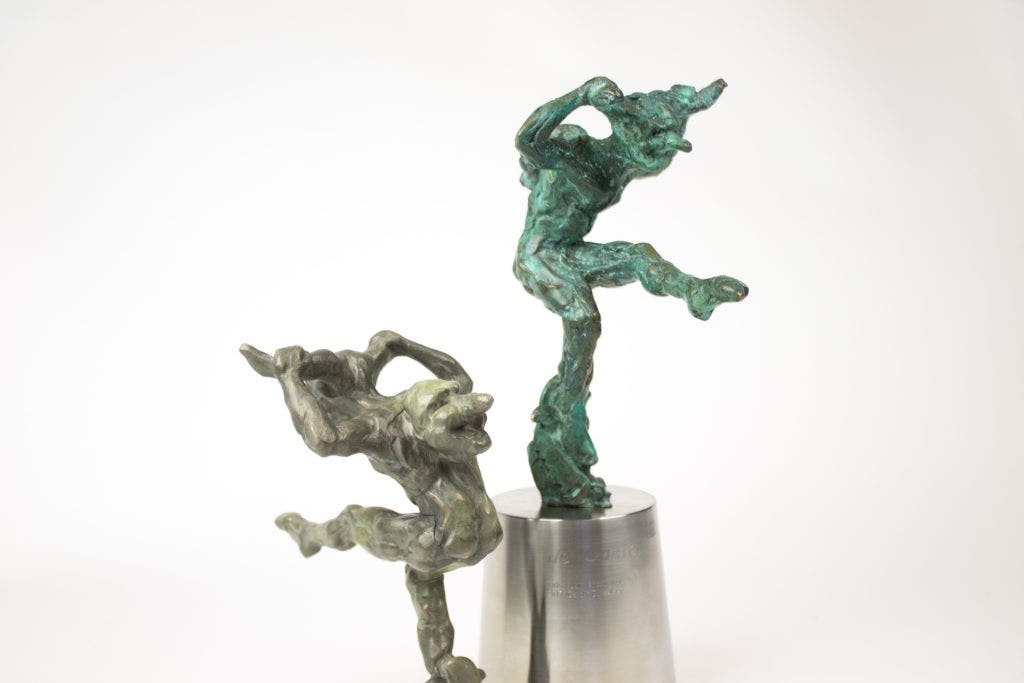 Tony Short's amazing colorFabb themed gift box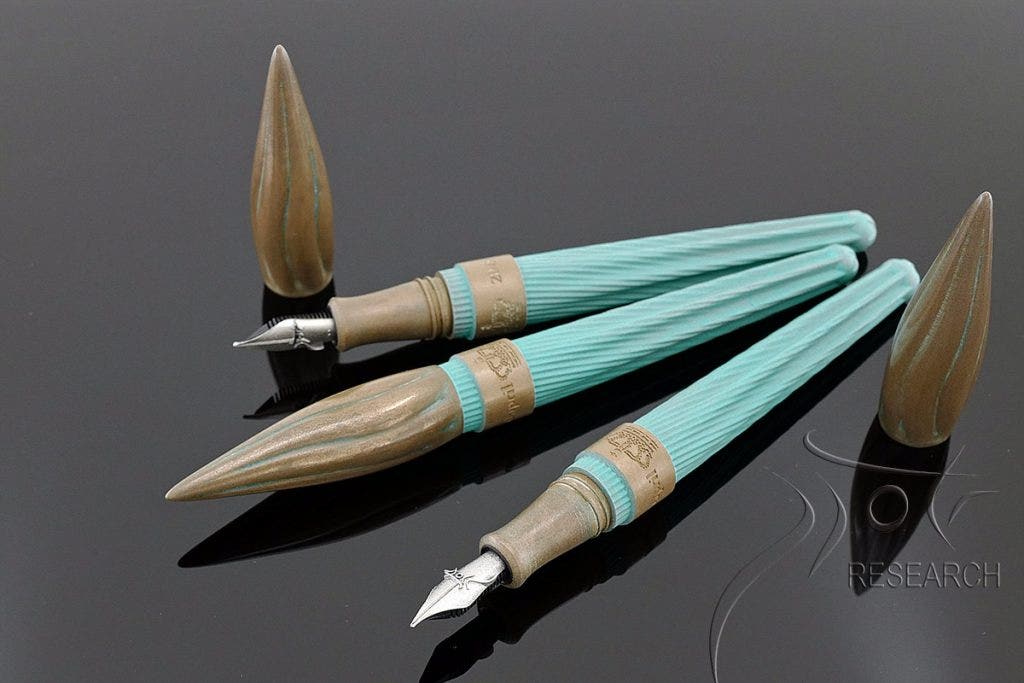 Rein van der Mast's fountain pen
Andreas Mielonen's ancient Greek helmet