PLA 3D PRINTING FILAMENT IN ANY COLOR, SPECIALLY MADE FOR YOU!
Whether you have distinct taste, or a unique object that needs a custom designed look, we from colorFabb will help you get any color PLA filament you require.
Our Color On Demand service allows you to choose the precise color you need to take your 3D printing project to the next level. We made 200+ matched RAL colors available in PLA filament. Even more, we can make any color you desire. Feel free to contact us for a custom color request. We do this without any additional charges.
The threshold for custom colors has never been this low in the history of 3D filament making. Our new coloring process allows us to produce as many colors as you might need from a single 750 g or 2200 g spool.
Minimum order quantity for matched RAL colors is as low as one 750 g or 2200 g spool. Custom colors will be made starting from a single 750g spool.
Please keep in mind that all RAL colors that we have already matched have a lead time of approximately 5 business days before we ship. In cases of high demand, it may be a few days more. If you are in a hurry, please contact us before ordering.
HOW DOES CUSTOM COLORED PLA FILAMENT WORK?
If you're looking for a specific RAL color, you can have a look at our already matched and approved RAL colors. If your RAL color is not available in our existing RAL database, you can email us your request.
Custom color requests will be handled through our online contact form – we will respond within 24 hours.


COLOR ON DEMAND AT BATCH.WORKS
With Color On Demand, we're all about making matches – not just with colors, but also with companies and our users. Batch.Works is a match made in heaven.
Batch.Works, located in East London, explores the use of the latest technology at a micro production scale to ultimately make affordable products closer to home.
With a strong focus on optimizing and personalizing consumer products for people. Color On Demand by colorFabb allows Batch.Works to further personalize customer 3D prints, with specific color development.
Knowing the threshold is lower than ever for custom colors, and working with a high quality and reliable PLA material gives confidence to tackle any 3D printing project with a touch of color.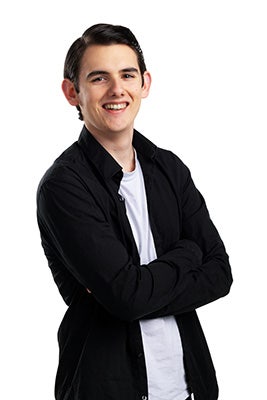 THE EXACT COLOR YOU NEED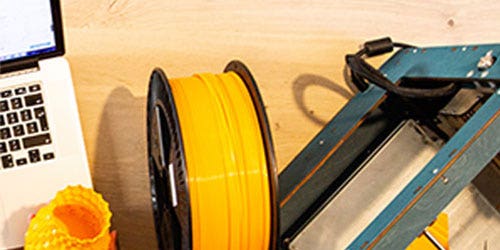 Don't settle for 2nd best. Choose the exact shade of color you need! You can choose from 200+ matched RAL colors or challenge us with your custom color request.
LOW MIN. ORDER QUANTITY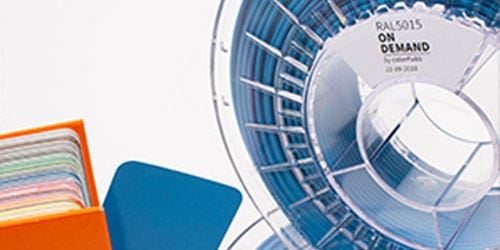 Thanks to a novel coloring process, our minimum order quantity for matched RAL colors is as low as a single 750 g spool. Custom colors will be made starting from a single 2200 g spool.
REPRODUCIBLE COLORS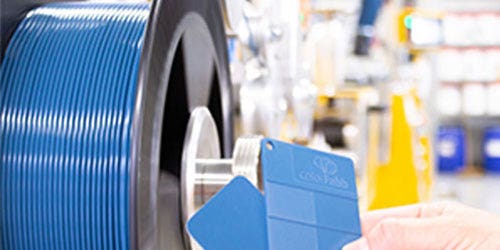 Strictly controlled production process guarantees color from one order to the next, so you can be sure the color is the exact same on every order placed.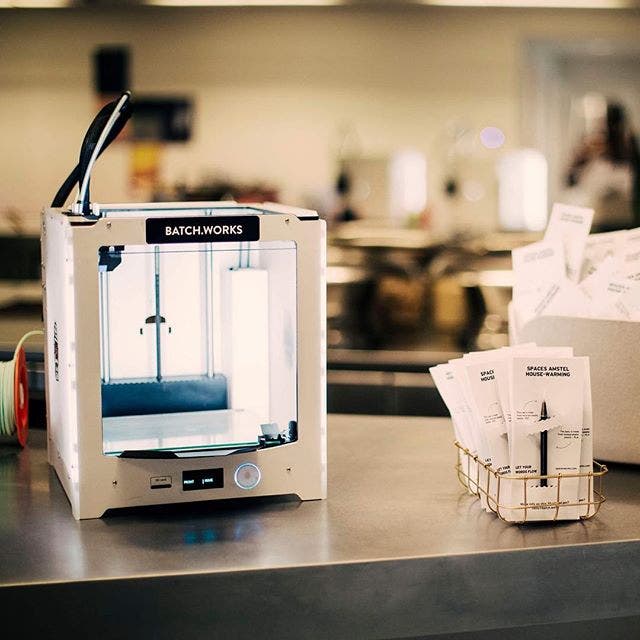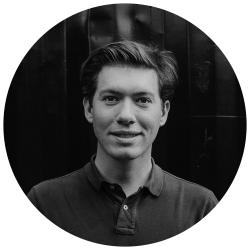 AT BATCH. WORKS WE MAKE OUR PRODUCT COLORFUL. THANKS TO COLORFABB AND THEIR AMAZING TEAM, THEY CAN MATCH ANY COLORS AND WE CAN PROVIDE OUR CLIENTS THE BEST COLOR EXPERIENCE EVER SEEN IN FDM 3D PRINTING
JULIEN VAISSIERES, FOUNDER BATCH.WORKS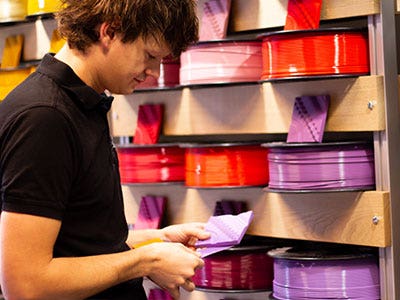 LOOKING FOR A CUSTOM-MADE PLA COLOR?
It has never been easier to get your custom PLA color made.
Send in your color request and our color specialists will get to work.
These specialists will be your main contact during the color matching process and will keep you informed.
He'll make sure your custom color is delivered on time and within specification.