Motor bike from Akira

First there was the the manga...
... then there was the movie...
... and now we have the print!
(And sometime in the near future there'll be live-action series...)
It is hard to imagine the impact made by the Akira manga and anime back in the 1980s, but rest assured that there have been few movies in that decade as influential on generations of filmmakers to come and on the manga and anime world as a whole.
Our colleague Paul from logistics is an avid anime fan and 3D printer so he decided to go ahead and print the legendary motorbike featured in Akira.
This print was made with various materials
All of them available at colorFabb's webshop:
---
The design
Inspired by the manga and the movie Neil3Dprints designed the legendary motor bike used by main character Kaneda. The bike has become one of the most recognizable parts of the movie. Its bright red main body stands out, especially in the scenes set in nighttime Neo Tokyo. As per Neil;s Cults page:
To really pay tribute to the classic bike, this model also includes 3D printable sticker details, to truly make your print stand out. There is even a choice of small plagues available and a stand in case you'll like to display the bike.
You'll need 608 bearings for the wheels and please print all parts at 0.15mm.
If you have any difficulty fitting the smaller parts in place, please scale down by 1% or 2%.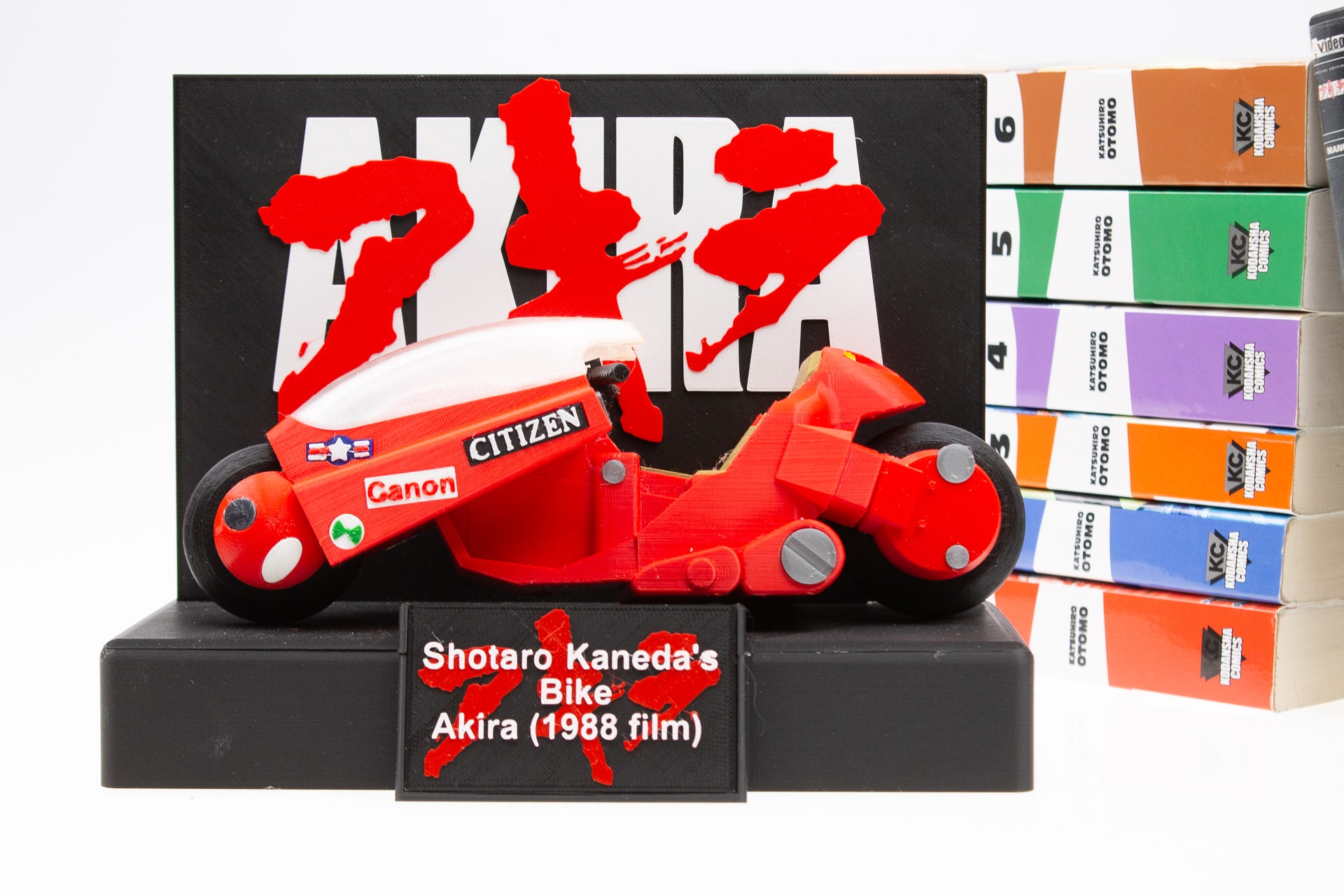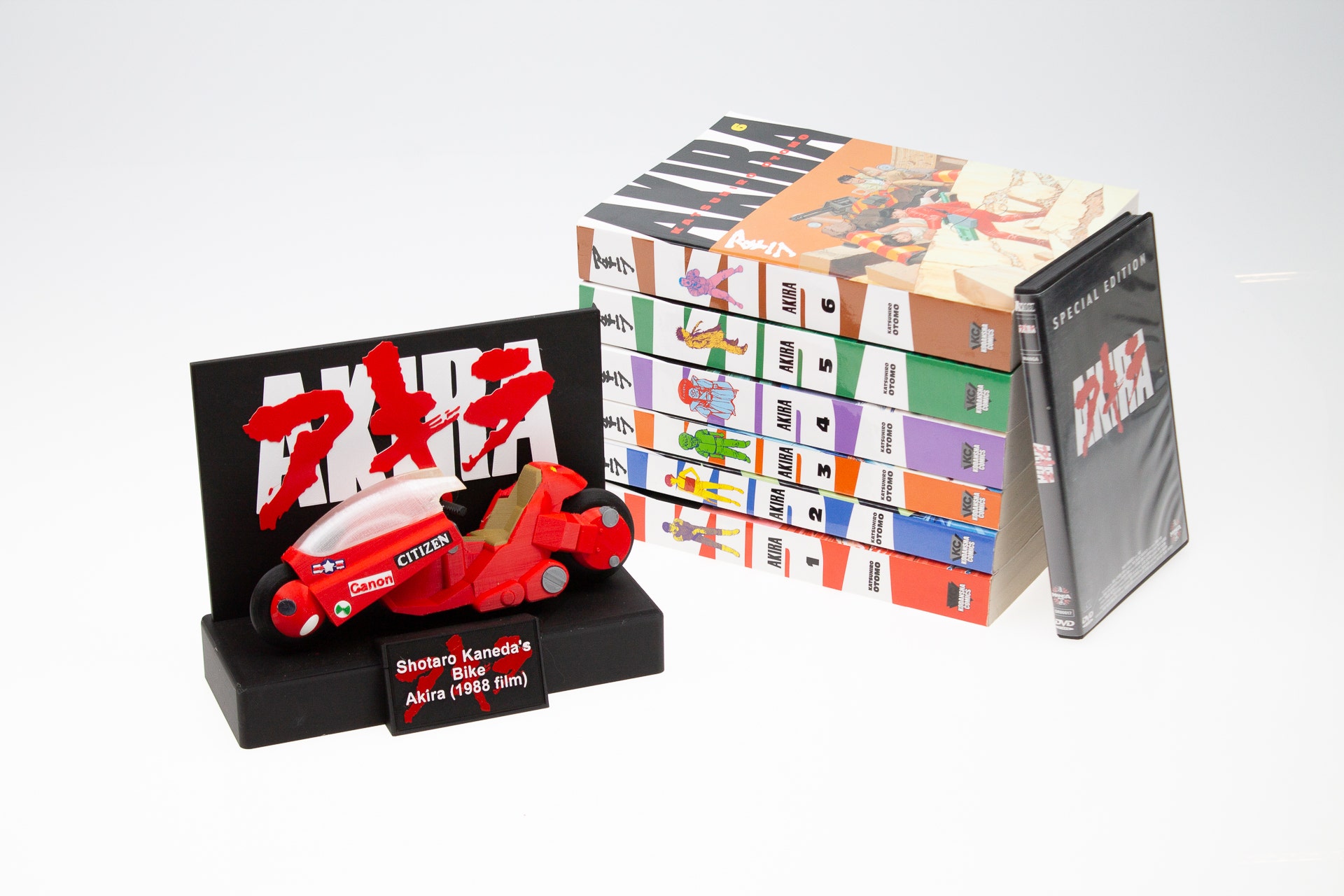 The filaments used
Aside from being a great design the bike also allows for multi material use. Paul used no less than seven different materials. For the main body he used PETG Economy Red. The windshiled was printed with nGen Clear and the wheels and steering part with PLA Semi-Matte Black.
The display stand was printed with PLA Semi-Matte Black. The Akira letters - with the red Japanese characters - were printed with PLA Economy White and PLA Economy Red.
The devil's in the details and no less than six materials were used for the brand logo's (none of them sponsors of us): PLA/PHA Signal Yellow, PLA/PHA Leaf Green, nGen Clear, PLA Semi-Matte Black, PETG Economy Red and PLA Economy White.
All these materials are available at colorFabb. Check the top and bottom of this blog to head directly to our webshop. We ship daily, worldwide and from stock.
The print
The bike and stand were printed on a Prusa Mk3 and it took between 80 - 100 hours in total. The Prusa range of printers are very versatile and handle both commodity filaments and special filaments with great ease. They are perfectly suited for large and small print jobs, for hobbyists and prosumers alike.
The layer height for all printed parts was 0.1mm.
Curious what Paul printed as well? Click the button below!