At colorFabb we are proud of the partnerships we have. One of the success stories we are particularly fond of is our co-operation with Van Mierlo Technische Handelsonderming. Like colorFabb Van Mierlo is a technical service company creating added value in their products to meet their customers' needs.
ABOUT VAN MIERLO
Van Mierlo is a highly respected name when it comes to technical solutions. In the south of the Netherlands it owes its reputation to the quality, service and reliability it delivers. They supply their customers with an extensive range of products and solutions for, among other things, the metal industry, non-food sector and high-tech industry.
In 2013 van Mierlo BV celebrated its 50-year anniversary. This demonstrates the confidence that their customers have in them. As a preferred supplier of one of the largest organizations in the high-tech industry, Van Mierlo has a great deal of knowledge and experience with regard to the delivery of tools in the semicon industry. This makes Van Mierlo unique in this market.
THE TOOL CART INLAY
Everybody's needs regarding their tool box is very specific: the tools, the layout, the size… Van Mierlo saw 3D printing as the perfect opportunity to create custom made tool cart inlays. These tool cart inlays offer their users maximum flexibility to have all the tools they'll need at their disposal.
Whether safely storing measurement tools in a Quality Control department, needing a specific tool combination for each specific assembly station on a production line or being a maintenance engineer in need of certain tools at any given time.
Finding the right printer and material to create the inlays, Van Mierlo found the perfect combination of Stacker 3D printers and colorFabb's PLA Economy filaments.
At Van Mierlo the project started years ago. Working closely with colorFabb's engineers they looked for the perfect solution in terms of hardware and materials. Starting with one Stacker 3D printer, they now have 5 Stackers running 24/7 devouring colorFabb filament. The amount of filament they have used so far stretches from colorFabb's HQ to Berlin. How about that?
When creating an end product reliability is key. Measured over the past year and a half, the uptime of four Stackers was over 90%.
The tool cart inlays that Van Mierlo offers are a great example of how colorFabb's application development has helped them finding the right printer and material to make this possible.
ABOUT PLA ECONOMY
PLA Economy is available on 2.2kg, 4.5kg and 8kg spools only. It is very well suited for the maker who needs quality filament at an affordable price. It is a perfect material for large volume and small series production, made with the guaranteed colorFabb quality that we are known for.
PLA Economy is now available in six of the most popular colors. ColorFabb PLA Economy is not a standard PLA. It has been modified for better layer adhesion and flow properties to get better performance over other basic PLA filaments. Because it's made with the same processing technology used for other premium colorFabb products, this PLA Economy will be just as reliable.
ABOUT STACKER S4 XL
Stacker is becoming the standard in industrial grade 3D printing, based on the technology and experience of the S2, S4 and S4-XL printers. The Stacker range of printers is the ultimate production platform within FDM for large scale and small series 3D printing.
As many of you know, we are the distributor of Stacker 3D printers in Europe. We have been working with Stacker ever since their first prototype and now have several in our print lab. In the past 7 years we have seen 3D printing emerging from a hobby market to more professional uses. A lot of our users are using 3D printing to make a living or at least support their business in one way or another.
For Stacker the term "industrial grade" is not a hollow marketing term. It means their printers are designed for extra long service life, extremely low maintenance and that the printer will maintain its positional accuracy throughout its life cycle. This printer has been designed to be used in a professional environment, be it for large prototypes or small series production.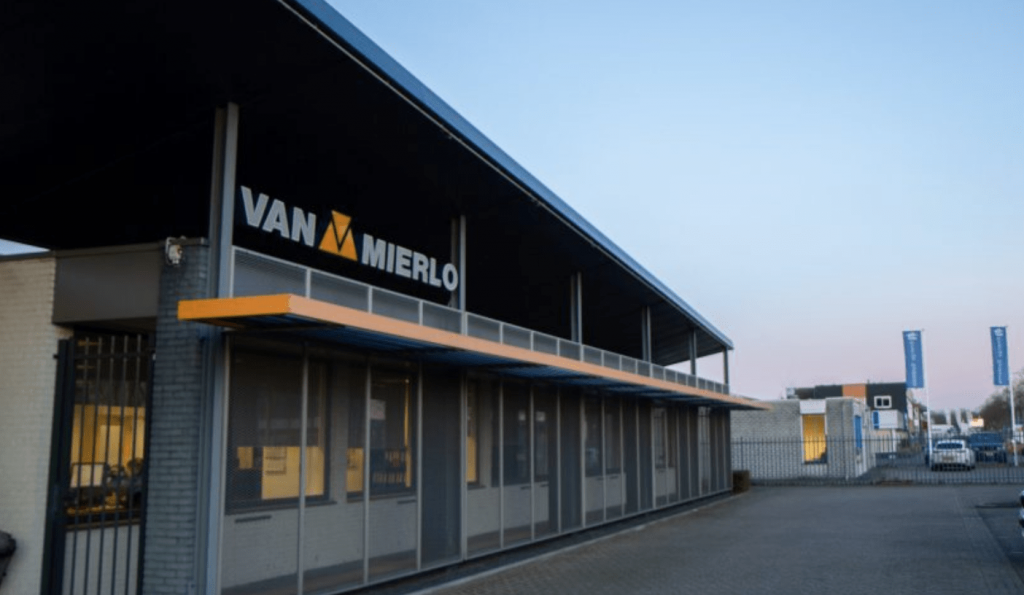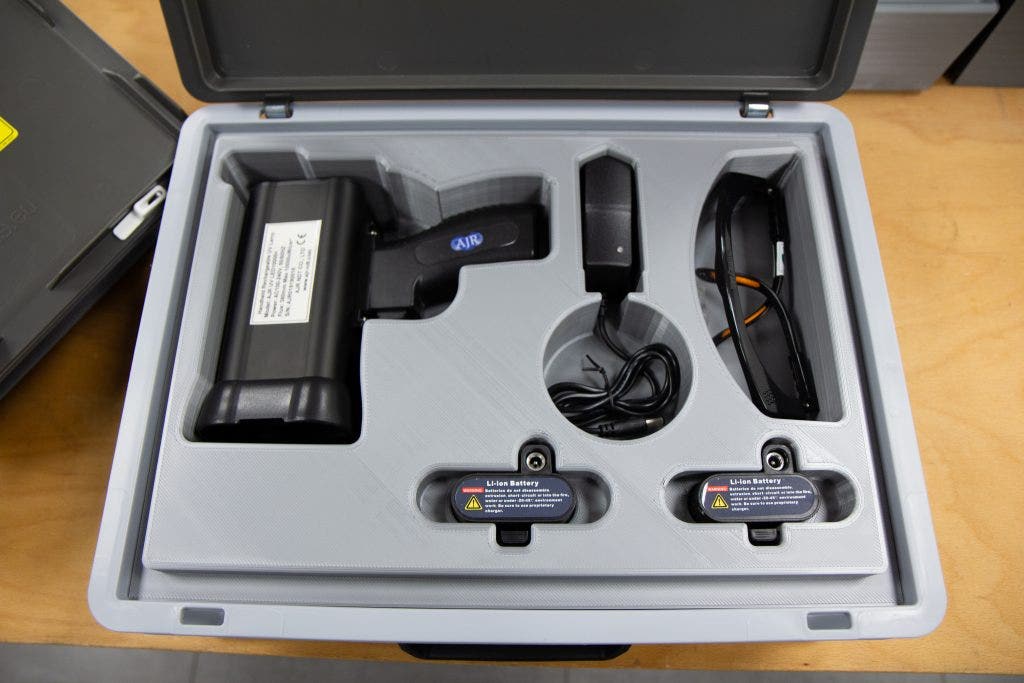 A toolbox inlay, specifically for a UV light (design by Van Mierlo)