7 years colorFabb_XT: A Look Back
This week it has been exactly 7 years ago that we launched colorFabb_XT at the 2014 edition of the 3D Print Show in London (remember those days?). With all the new materials, growth of colorFabb (& 3D printing in general) and our relentless goal to keep innovating it is sometimes easy to forget how special this moment was for colorFabb. Not only was this the first time a large chemical company (Eastman Chemical Company from Kingsport, TN) publicly partnered with a filament producer – something which is the norm today – but it also meant shifting our focus to functional materials.
About colorFabb_XT
Eastman's Amphora 3D polymers are low-odor and styrene free materials specifically developed for 3D printing. With Amphora based filaments, items can be created that are more functional, more durable, more efficient, and attractive.
colorFabb teamed up with Eastman Chemical Company to create colorFabb_XT, made with Eastman Amphora AM1800 3D Polymer. colorFabb_XT's unique formulation features excellent properties: high strength, very high toughness, odor neutral processing and improved temperatures resistance. With its styrene free formulation, FDA food contact compliance and BPA (Bisphenol A ) free formulation colorFabb_XT allows the user to produce 3D printed functional products in a safe way.
With colorFabb_XT we have seen quite some amazing applications: from garden sprinklers to prosthetics (more below). As a functional material goes, it is one of the workhorses of the filament world. It does not end with the print itself. We have received numerous requests about post-processing. Together with Eastman we made a handy secondary operations guide for those who feel their finished print needs more work.
---
All prints in these images made with colorFabb_XT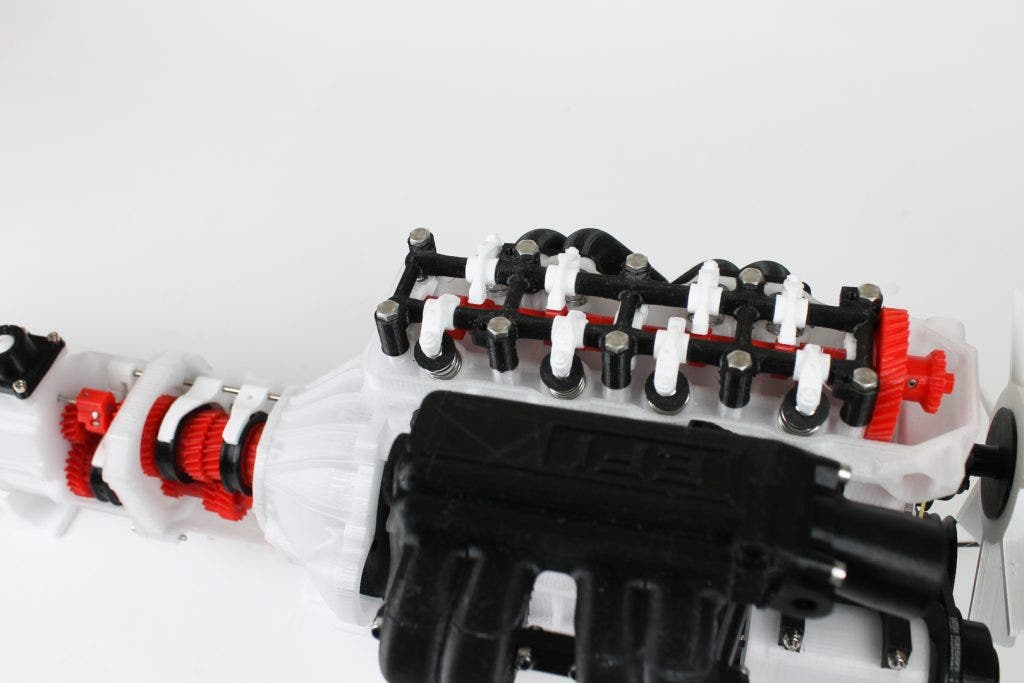 Toyota engine, printed by Korneel Bullens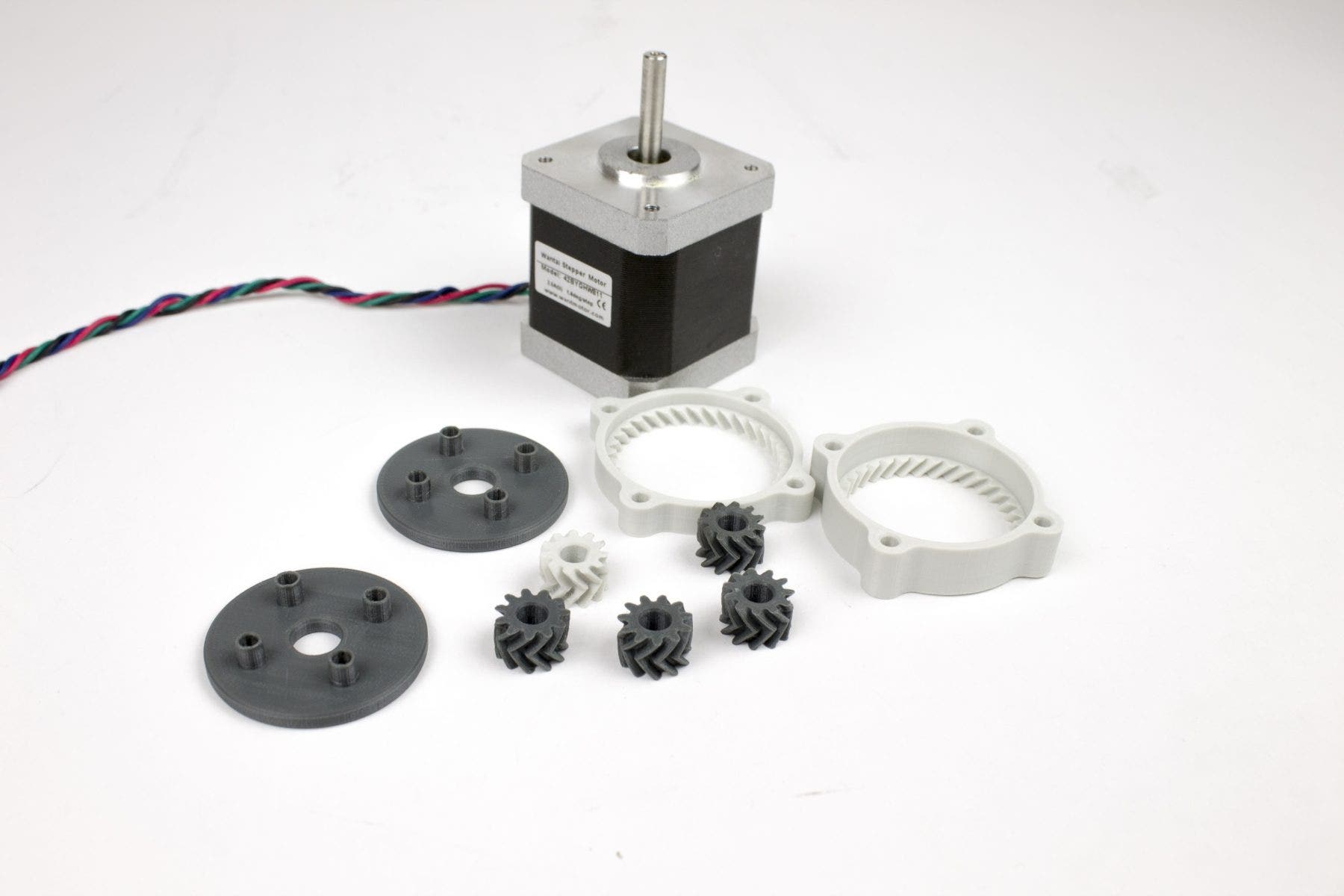 NEMA 17 41 Reduction gearbox. (link)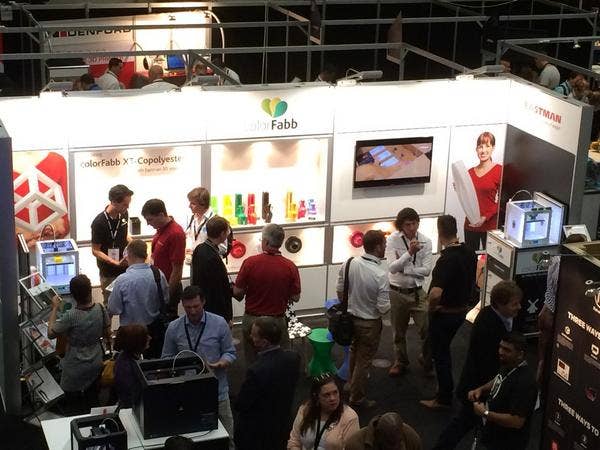 Launch of colorFabb_XT at the London 3D Print Show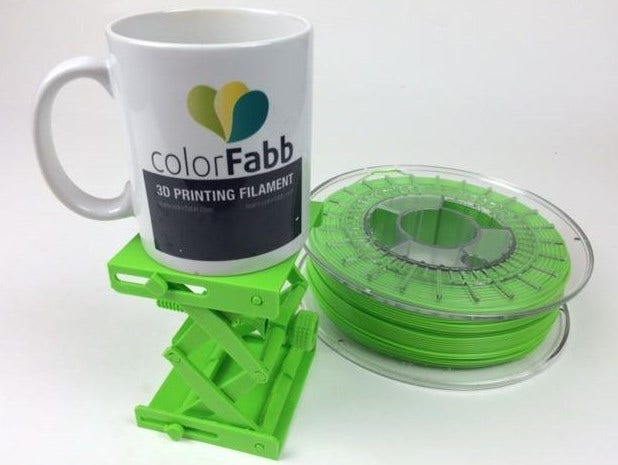 Micrometer holder by colorFabb (link)