SpaceX Starship

All eyes are upward this week. With a helicopter flying over the Martian surface and almost daily developments in space exploration it may be hard to keep up. We like our rockets and have added another model to our ever growing collection. After the Saturn V and Falcon 9 we now present to you: the SpaceX Starship!
Note: colorFabb has no intention to go to space, but we just love printing these models. All part of our informal "colorFabb Spaceport" project.
The model
We've been following An Duong for a while now and are impressed with his modelling skills, combining engineering, love for all things space and 3D printing.
He has founded Morethan3D a while ago to combine all his 3D printing activities, aside from his work in the aerospace industry.
His SpaceX Starship project is very well documented. You can find more information about the entire process here. If you are interested in printing one yourself (and you should), click on the link below to purchase the model. It is well worth it !
The print
This was the largest print project we've ever given an intern, in this case Rick who has just completed his internship with us. The SpaceX Starship was entirely printed on the Ultimaker S5 using our PLA Economy Silver and a bespoke bronze metallic PLA color made for one of our Color On Demand clients.
The Starship is 108cm tall.
This print was made with PLA Economy and Color on Demand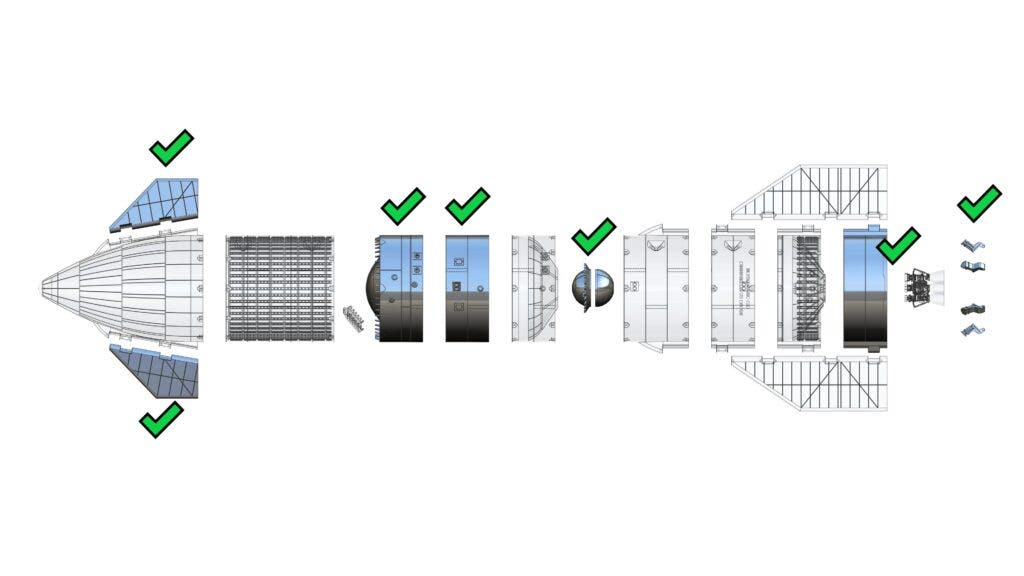 Designing the Starship. Image by An Duong
---
About PLA Economy
PLA Economy is a high quality 3D printing filament, available on XL and larger spools only in a limited amount of colors. With the added impact modifier it is a bit tougher than your average PLA filament. By keeping the portfolio limited and on large spools only we are able to keep the price per kg as low as possible.
PLA Economy is a perfect solution for users in need for large volumes of quality filament at an affordable price.
About Color on Demand
Color on Demand is a one of a kind service, the first in the world. At colorFabb we produce your preferred color on demand. Choose from nearly 200 RAL colors or have your own color matched. All Color on Demand (only available as PLA) is made to order so the stock level is always zero.
"We make colors happen." If your design is unique, why would you settle for a color everybody else is using. Color on Demand is the chance for you to stand out with a color for your print that no one else has.