One of our most active users, Korneel Bullens, approached us earlier this year with the idea to print this huge undertaking, designed by Paul Fischer (aka "farscape1"). You can find the full design on Thingiverse:
The images on the right were taken at the AM Show in Amsterdam in June 2016 where the rocket was featured.
Korneel Bullens has one of the most active hubs on 3D Hubs in the Netherlands and came to us with the idea to print the entire rocket with our, then, brand new nGen filament. In Korneel's own words:
"When nGen was launched and news reached us of the Additive Manufacturing Europe show which was to be held in the home country of colorFabb, it was clear something big had to be done.. and what better way to celebrate a launch then to print the object where many had failed.. A Saturn V rocket with launch platform and gantry. The model was released to Thingiverse at the end of July 2015 and since then, this is the second actual complete print and build of this immense model. What better way to illustrate the launch of a great new filament then with the launch vehicle that brought us the Apollo Space Program?
nGen was the material of choice because of its flexibility, durability, ease of printing and lack of warping. Since this build consists of both huge parts as well as very small parts, a material that could cope with all these different materials was found in nGen. The total build took over 3500 hours on a total of 4 Ultimaker 2+ printers, 1 of them being a Ultimaker 2+ Extended."
You can find out more about Korneel's hub here:
https://www.3dhubs.com/utrecht/hubs/korneel
The entire rocket is printed with colorFabb's nGen, made with Amphora™ AM3300 polymer by Eastman Chemical Company.
nGen is a low-odor, styrene-free material uniquely suited for 3D printing enthusiasts, particularly those who need the flexibility to print within a wide processing temperature range. With nGen you will have good flow properties through the printer nozzle—even at lower temperatures than some other polymers require. These properties make nGen more workable at a wider breadth of temperatures, producing reliable results and resulting in less waste.
We have released an initial portfolio of 17 varieties (16 colors and one clear filament) in both diameters.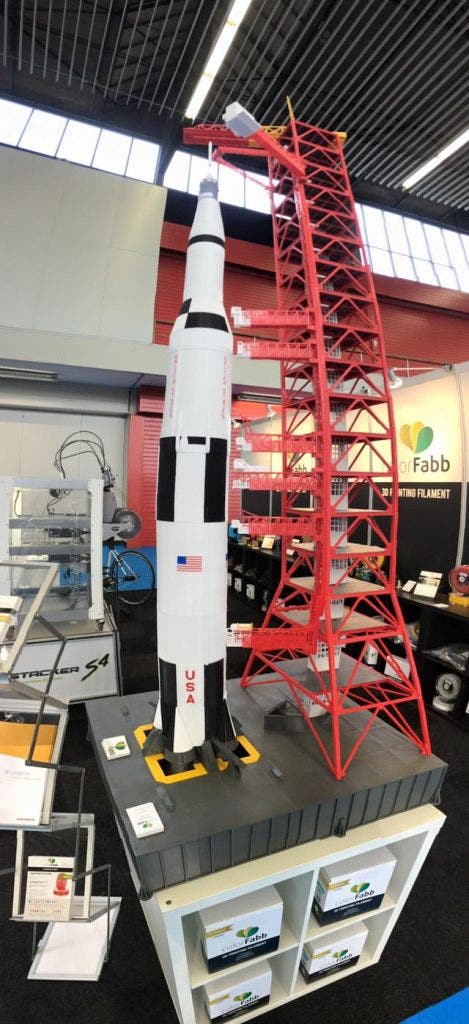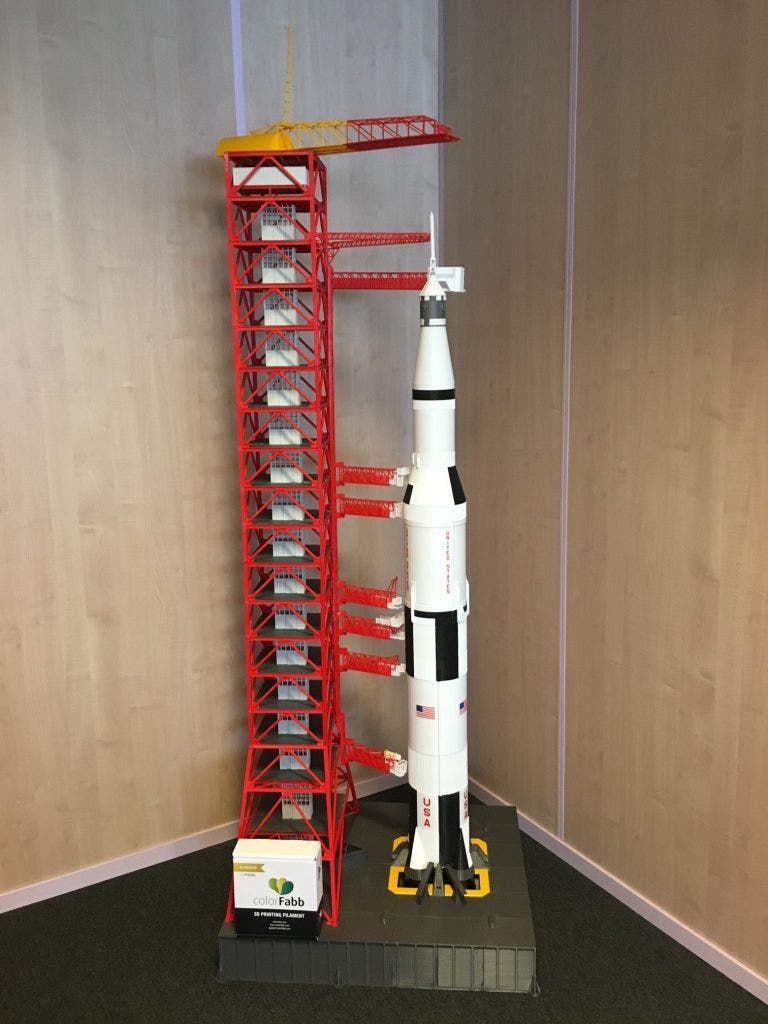 Do you have a question or suggestion?